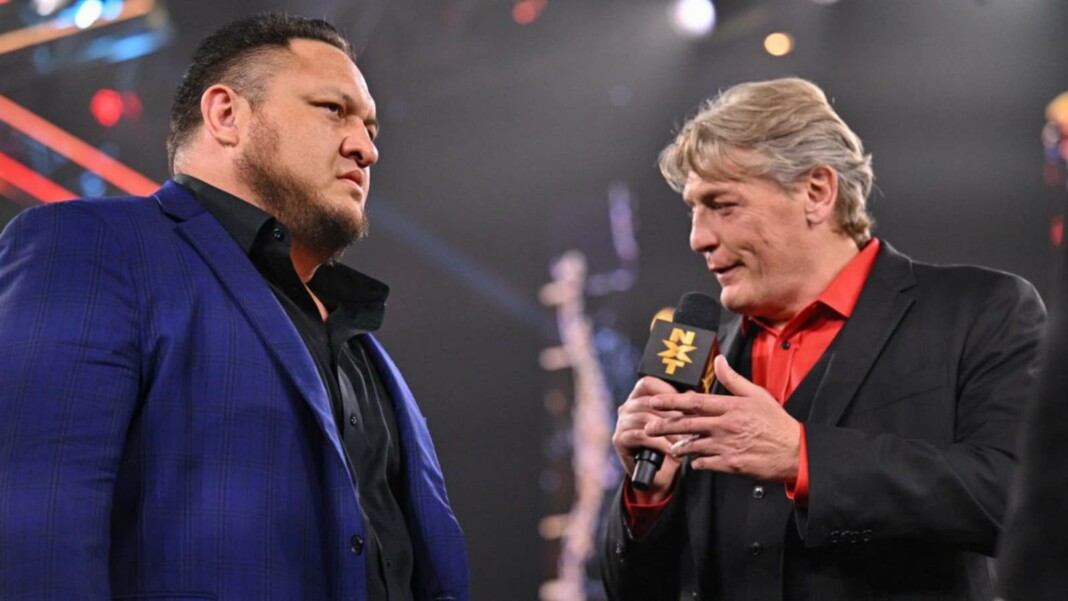 WWE NXT has just witnessed a hype in its proceedings as Samoa Joe made his return to the black and gold brand in the opening segment of the latest episode. The show started with the NXT General manager addressing the viewers about the rich history of the show and the emotions on his face were clearly visible. Just before he was about to announce he's stepping down from the post, he was interrupted by NXT Champion Karrion Kross and Scarlett.
Kross told Regal that he was aware that this was coming and wanted Regal to tell him that he was right to quit. But before Regal could respond Samoa's music hit and the big man walked his way out to the NXT ring. The return marks the start of something interesting for the WWE fans as the news that followed blew away the mind of every fan who had been closely following the NXT for years.
Samoa Joe to become the enforcer of William Regal in WWE NXT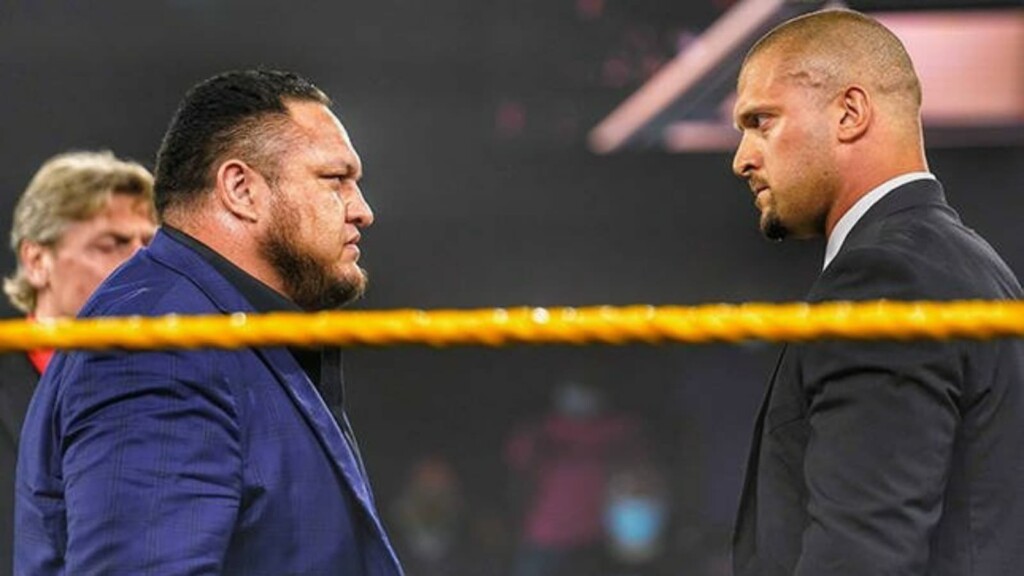 The Samoa submission machine made his way out to the ring and asked Regal to reveal what he wanted to tell him. Regal approved that he had something in mind but he did not want to discuss this publicly. But the former IC Champion ultimately said that he wants Samoa to become the next General Manager of WWE NXT. While all the fans expected Joe to accept the offer, it was not what happened. Joe declined the offer with an idea of his own which was a counter proposal that ensured that Regal could do his job while the former would take the responsibility of the latter getting the respect he deserved.
Regal said that could be a possibility, but Joe would not be allowed to compete nor get physical with anyone on the NXT roster unless provoked. The former US Champion accepted these terms and then stepped up to Kross to tell the Champion to leave the ring. Looking at the events that took center stage, it's clear Samoa Joe still isn't cleared to compete inside the wrestling ring so a return to WWE in a role of such high importance does justice to the ability of the superstar as well as the show. It will be interesting to see if Joe will return to action in the near future.
The fans, however, would love to see this story unfolding in the NXT which would give a new angle to the show. Being the kind of beast Samoa is, it is now unpredictable how he keeps the words that he gave to Regal last night. With the idea of the fans coming back soon to the arenas, WWE could well be on its way to spice up things.
Also Read: Samoa Joe donates his hair to charity