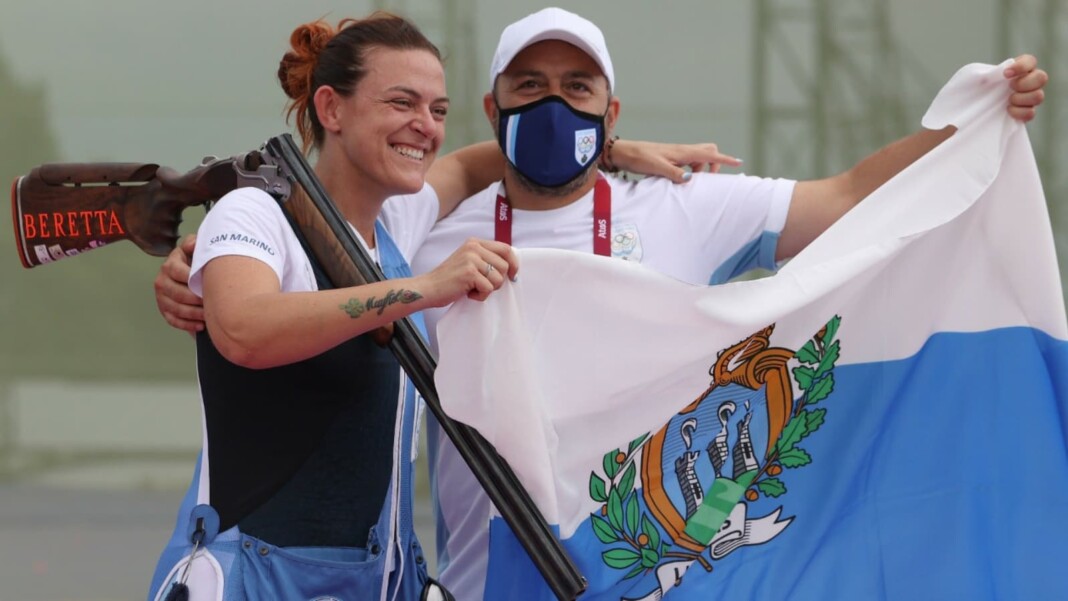 Just days after triathlete Flora Duffy got tiny Bermuda their first-ever Olympics gold medal, shooter Alessandra Perilli created history for the micro-state of San Marino by winning bronze at the ongoing Tokyo Olympics.
With this bronze, the European country with a population of a little less than 34000 becomes the smallest nation to win an Olympic medal.
Perilli, 33, is ranked 2nd in the world in Women's Trap as per the latest ISSF rankings. She has won several World Cup medals including gold at the 2015 World Cup Finals and recently won gold at the ISSF World Cup in Lonato this year.
Alessandra Perilli finished 4th at London Olympics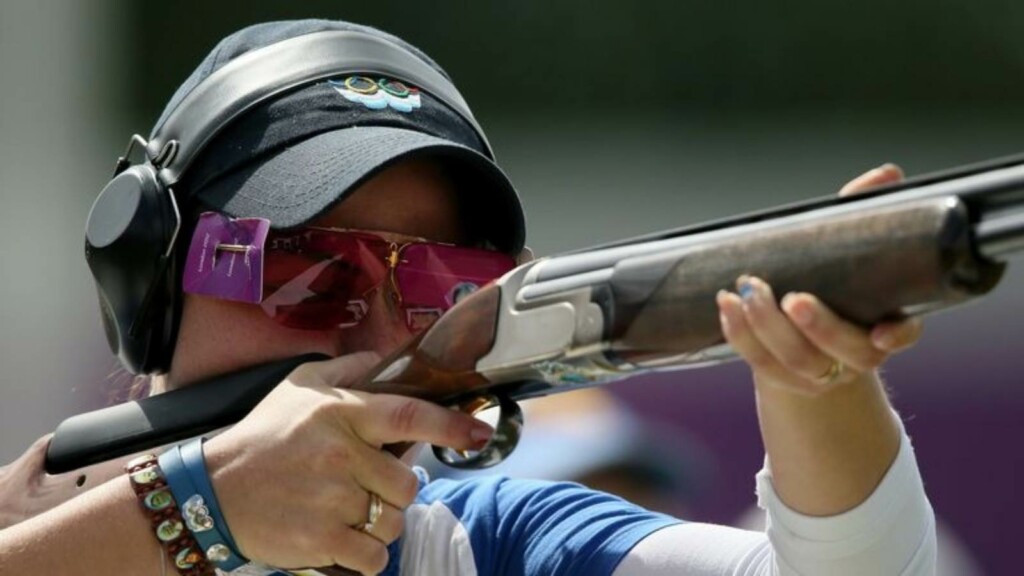 She had earlier finished 4th at the 2012 London Olympics after a shoot-off. At Rio 2016 she had finished 16th. At Tokyo, where the 5 set qualification format for Women's Trap has been introduced for the first time, Perilli had qualified in 2nd place with a score of 122 and finished 3rd in the finals with a score of 29.
Perilli's fellow London medalist Zuzana Stefecekova of Slovakia won her first Olympic gold with an excellent display in Tokyo. She qualified with a World Record score of 125 and continued her good form in the finals. She finished with a score of 43, just a point ahead of American silver medalist Kayle Browning.
Men's Trap saw a Czech 1-2 at the podium with Jiri Liptak beating David Kostelecky in a shoot-off for gold after both were tied at 43. Matthew Coward-Holley of Great Britain won bronze.