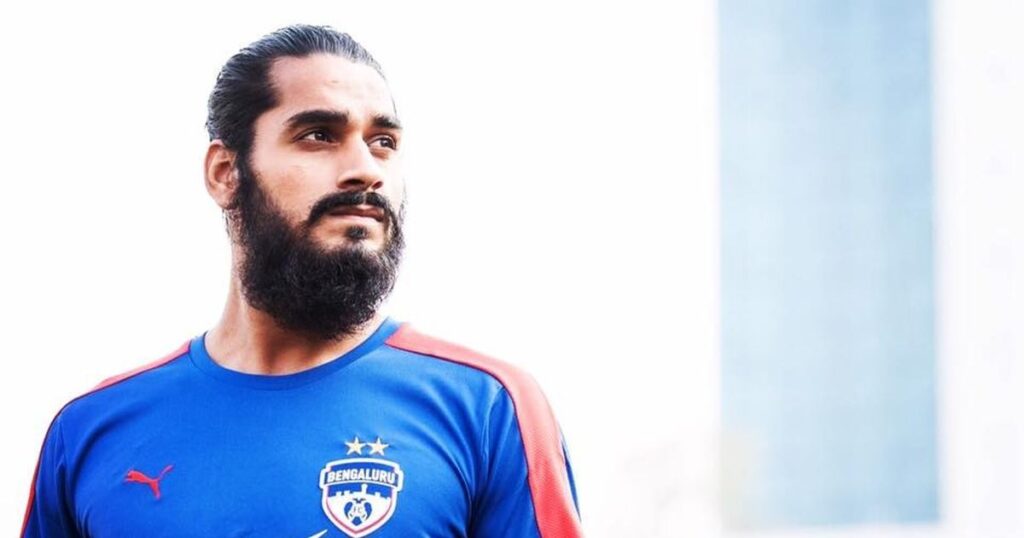 Sandesh Jhingan is a popular figure among Indian football fans. He is one of the big names in Indian football. However, there was a time when third division clubs rejected him. Jhingan who has gone on to captain the Indian side has revealed in a chat with AIFF TV that success did not come easy for him. It was during the start of his football career. Jhingan was rejected in all the trials he appeared for, Jhingan was eventually picked up by United Sikkim Football Club but, realized that he had to work harder to achieve success.
It was a dream come true for Jhingan from rejection by clubs to playing with Bhaichung Bhutia and Renedy Singh. "We used to train under coach Stanley Rozario. I recall Renedy bhai taking freekicks. I just felt like going on my knees and kissing his feet. When I first met Bhaichung Bhutia, I shook hands with him. I did not feel like washing his hands afterwards." Jhingan said.
The most cherished moment for the Indian Center-back was when he captained the nation for the first time. To go, from being rejected by 2nd and 3rd division clubs to captaining the national side is truly a moment to cherish. "There's immense pressure when you are captaining a nation of 1.3 billion people. The eyes are on you, and the stakes are high. But these situations I tend to enjoy a lot. There is immense honour in wearing the captain's armband, not everybody gets the opportunity. When I look back, I can tell my kids about such experiences." Jhingan added.
Currently, Jhingan is the most sought-after Indian player by clubs in India and Asia as well. Jhingan has worked hard to reach this level after rejection early in his career. A winning mentality has helped him to improve day by day, His consistent performances will help him go down as one of the best players in Indian football.