The National Shooting Championships finally commenced after a pandemic-induced gap of nearly two years.
Much has changed in the shooting scene and the world beyond since the Nationals were last conducted in January 2020. Indian shooters were prepared for a July 2020 start to the Tokyo Olympics but were badly knocked off their rhythm with the Games' postponement and having to endure a year of infection scares and lock-downs.
Indian shooters fared disastrously at the rescheduled Tokyo Games but there were a few signs of recovery from the subsequent Junior World Championships and the ISSF President's Cup.
The 64th National Shooting Championships began from 18th November and are taking place at New Delhi (Pistol), Bhopal (Rifle) and Patiala (Shotgun). The initial results, trickling in after days of qualification relays, hint at improved depth across disciplines.
Men's 10m Air Pistol
Senior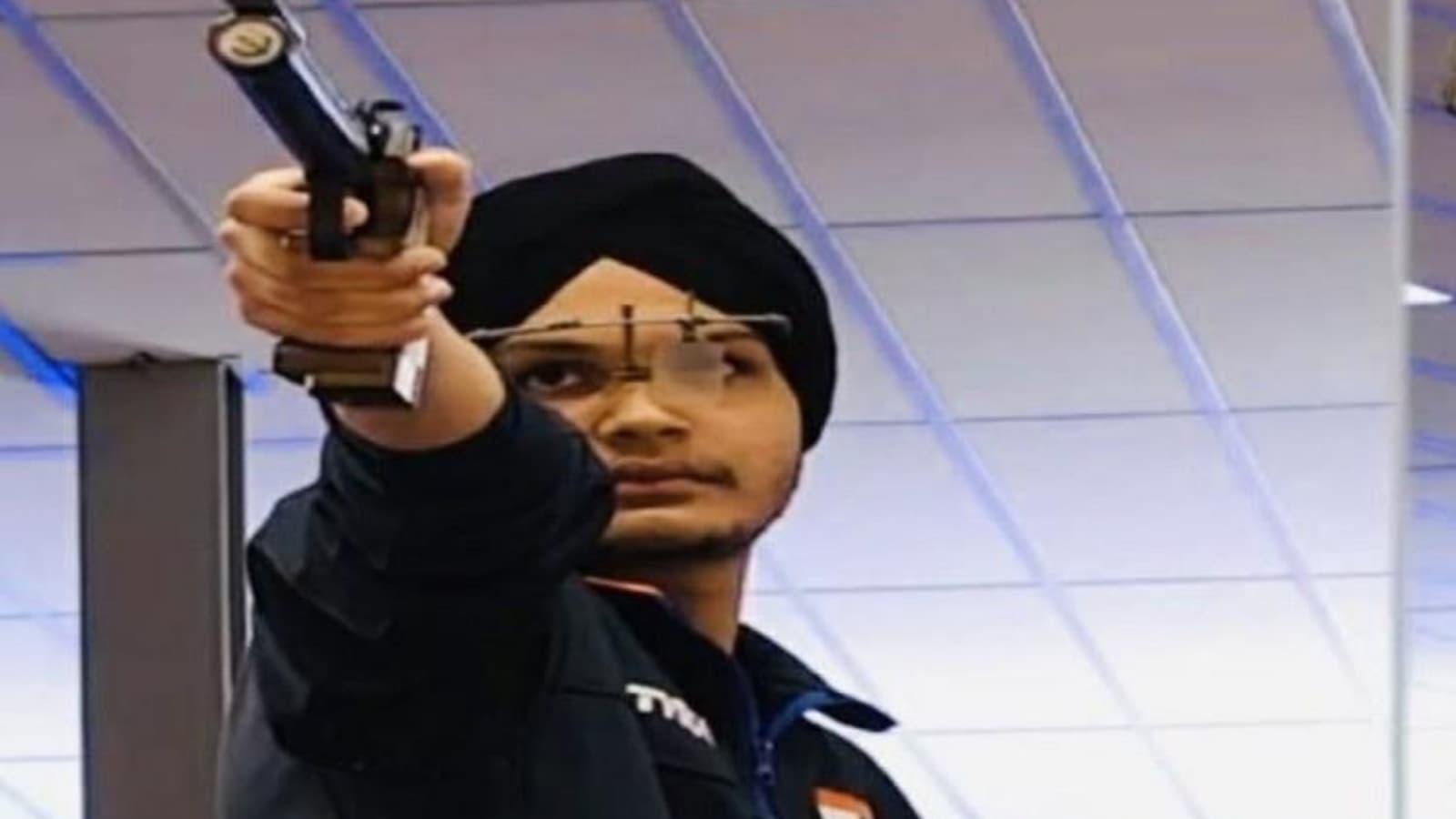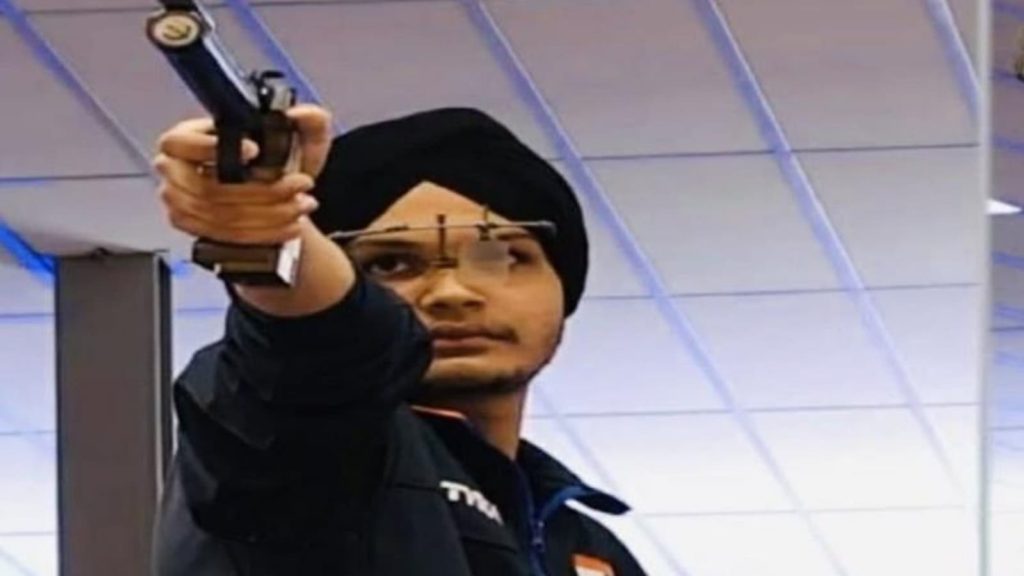 Sarabjot Singh of Haryana won the coveted Senior National title. His final score of 242.3 was just ahead of Shiva Narwal's 241.7. Harsh Gupta of Delhi finished third. The trio were locked in a close battle throughout the match. Harsh was eliminated first after two 9s in the 8th series while Shiva was in the lead with 10.7 and 10.3. Sarabjot however had a match-winning comeback in the 9th and final series with scores of 10 and 10.5 in response to Shiva's 10.1 and 9.3.
Saurabh Chaudhary, the favourite and defending champion, was eliminated in fourth place. Saurabh never really got into podium position and was always trailing behind the top 3. Saurabh had won this event in 2020 with a finals score of 246.4.
In qualifications, Army's Kedarling Balkrishna Uchaganve (who finished 6th in the finals), placed 1st with 585. Saurabh was 2nd with 584. Shiva was 5th with 582, Sarabjot 7th with 581-21x and Harsh 8th with 581-14x. Saurabh's regular India teammate Abhishek Verma shot a poor 568.
25 shooters in the Nationals scored better than the Tokyo 2020 Olympic qualification mark of 578-21x.
This was another good result for Sarabjot who had won the 10m AP Mixed Junior World title this year alongside Manu Bhaker. He had earlier won gold at the 2019 Junior World Cup in Suhl and was 2nd in the 2020 Nationals.
Junior and Youth
Haryana's Shiva Narwal might have narrowly missed out on gold in the Senior finals but was not to be denied in the Junior and Youth events.
The Junior finals in particular were the highlight of the day for Indian shooting fans. Shiva and Saurabh battled it out in a high scoring duel with Shiva's World Record breaking 246.7 placing him just ahead of Saurabh's record-equalling 246.5. Third-placed Sarabjot was also in the reckoning for a time.
All three shooters dealt in high 10s throughout the match till leader Sarabjot had to bow out after an 8.4 and 9.6. Shiva's final four shots of 10.9, 10.3, 10.1 and 10.7 were just enough to edge out Saurabh's 9.9, 10.4, 10.9 and 10.1.
The Youth finals were more sedate in comparison. Shiva's 243.1 was well ahead of 2nd placed Sagar Bhargava's 239.4. Sagar's UP teammate Arif Malik finished 3rd.
Shiva comes from a family of shooters. He is the younger brother of Tokyo Paralympic champion Manish and World Juniors medalist Shikha.
Team
Army Marksmanship Unit (Ravinder Singh, Jitu Rai, Dharmendra Singh Gaharwar) finished first with a combined score of 1732. Haryana (Sarabjot, Shiva, Abhishek Verma) were second with 1731 and Navy (Arpit Tomar, Vikash Kumar, Kunal Rana) were third with 1730.
Women's Skeet
Senior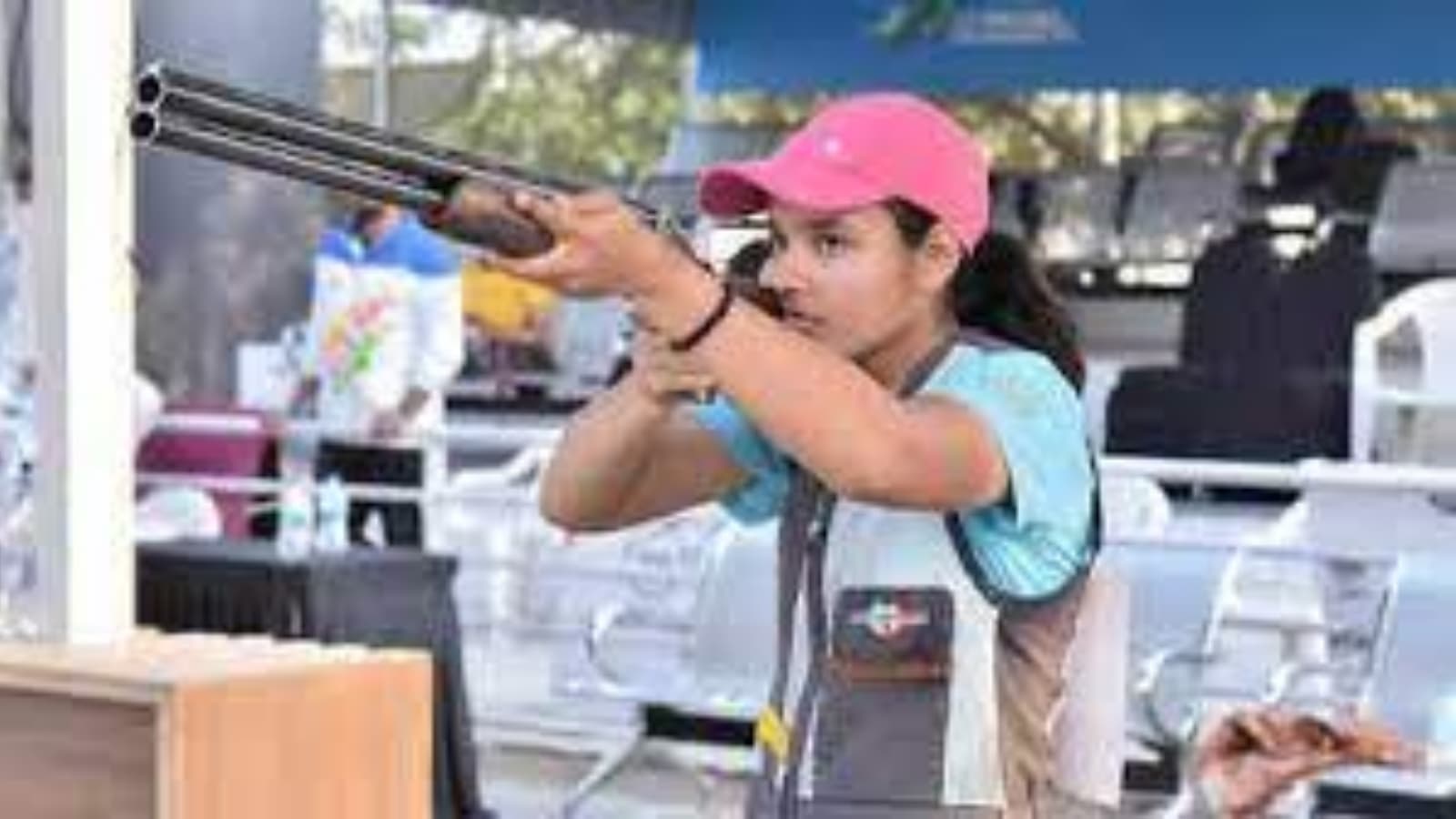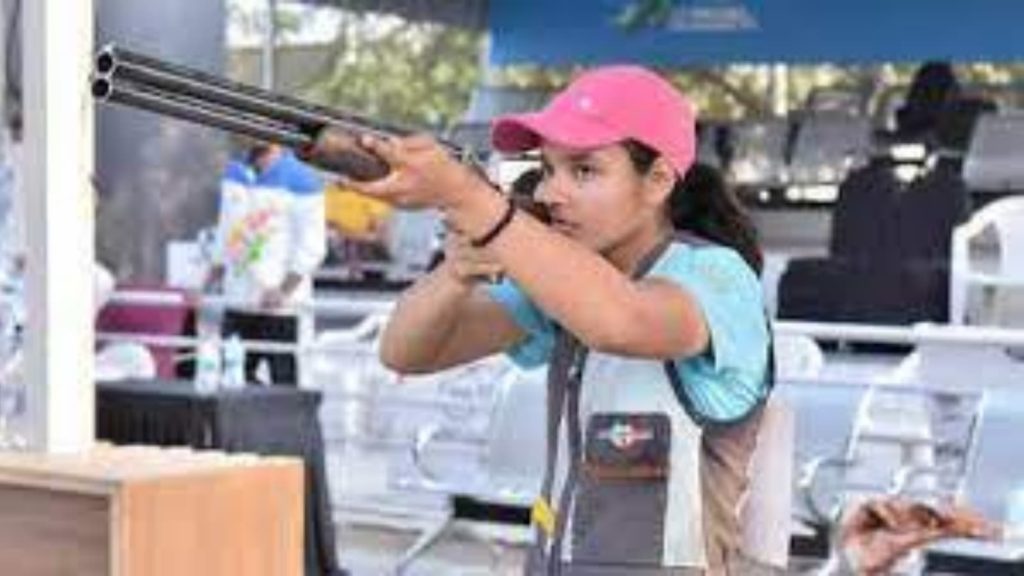 Darshna Rathore of Rajasthan beat favourite Ganemat Sekhon in the finals of the Senior Women's Skeet competition. Darshna's score of 50 was well ahead of Ganemat's 46. Raiza Dhillon of Haryana was 3rd.
Ganemat topped qualifications with 117; Darshna was 3rd with 113. Raiza was 6th with 110 and qualified after a shoot-off.
Punjab's Ganemat had won an individual silver earlier this year at the World Juniors while the team of Ganemat, Raiza and Areeba Khan won the Team gold in the same tournament.
Junior
Ganemat nevertheless won the Junior title after beating UP's Areeba in a shoot-off. Both were tied at 50. Darshna finished 3rd this time.
Team
Punjab (Ganemat, Asees Channa, Parinaaz Dhaliwal) won the Team title with a combined score of 330. Rajasthan (Darshna, Maheshwari Chauhan, Shambhavi Kumari) were 2nd with 314 while Telangana (Zahra Mufaddal Deesawala, Rashmmi Rathore, Venkat Lakshmi Lakku) were 3rd with 305.
Men's 50m Pistol
Though Saurabh Chaudhary was outgunned in the 10m AP event, he did get a National title via the now non-Olympic Men's 50m Pistol competition.
Saurabh topped the charts with 564-12x. Ravinder Singh and Pardeep Kumar, both representing Army, were 2nd and 3rd with 559 and 555 respectively. Jitu Rai, who was India's best shooter for this event prior to Rio 2016, finished 13th with 550-15x while 2018 World Championships gold medalist Om Prakash Mitharval was a distant 66th with 535-2x. No finals were held for this event.