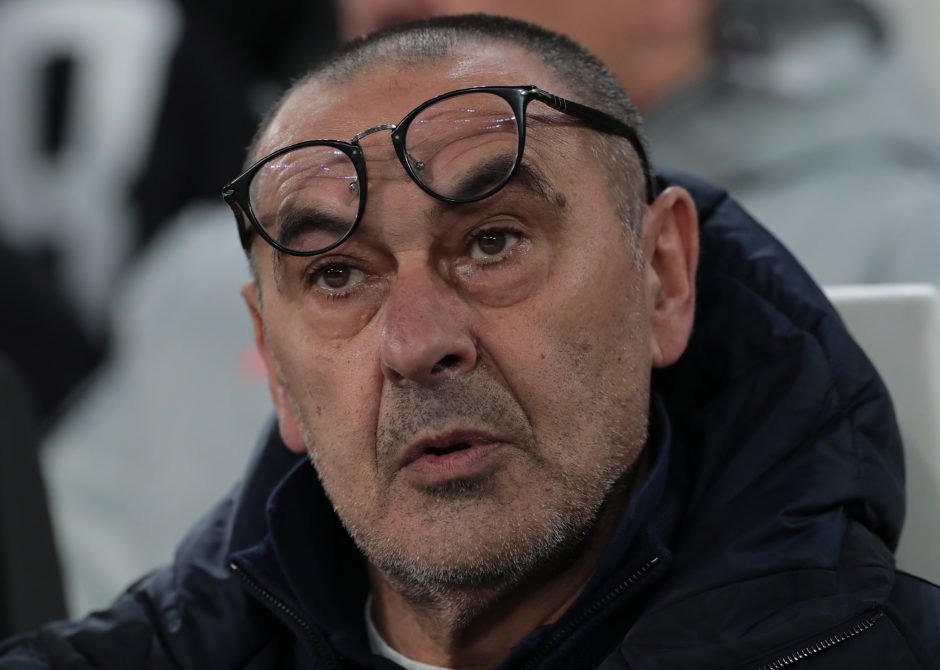 Maurizio Sarri has threatened to send out an Under-23 team in his side's final Serie A match. He's said to be taking this decision in protest to a "huge" scheduling problem. Although Juventus has retained their Serie-A title for a ninth time. But they're form in the competition has been question worthy. Juve lost their 2-0 against Calagari. This is their third loss since the football resumption.
Juventus have managed to win the league due to slip-ups from Lazio and Inter Milan. Juve are now looking to win Champions League this campaign. However Sarri has threatened to send an U-23 team for their Juve's game against Roma.
In a Post-Match interview Sarri Said, "Conceding 40 goals this season might be a concern, but tonight's game was not. We had we injured players and we came off a championship win 68 hours ago. So it was an atypical game that should be taken for what it is. We must become more solid. But we are the only ones in Europe who have played five games in 12 days. The league has created huge problems for us. Let's see how we are tomorrow. if it is appropriate to deploy the Under-23s on Saturday against Roma to make the best recovery."
Sarri On Ronaldo
Cristano Ronaldo lost his chance to win the Italian League's top scorer award. Ronaldo now is 4 goals behind Lazio's Ciro Immobile. Sarri told that Ronaldo was willing to play rather than being rested. As Sarri added "At times Cristiano and [Gonzalo] Higuain clicked because we did create chances, but we lacked a bit of class and ruthlessness tonight .Cristiano was very motivated, he wanted to play because he felt good and ready to play."
After wrapping up the League Juventus will try to overcome 1-0 deficit in Champions League against Lyon.
Also Read : Havertz will be there for Europa League campaign :Voller