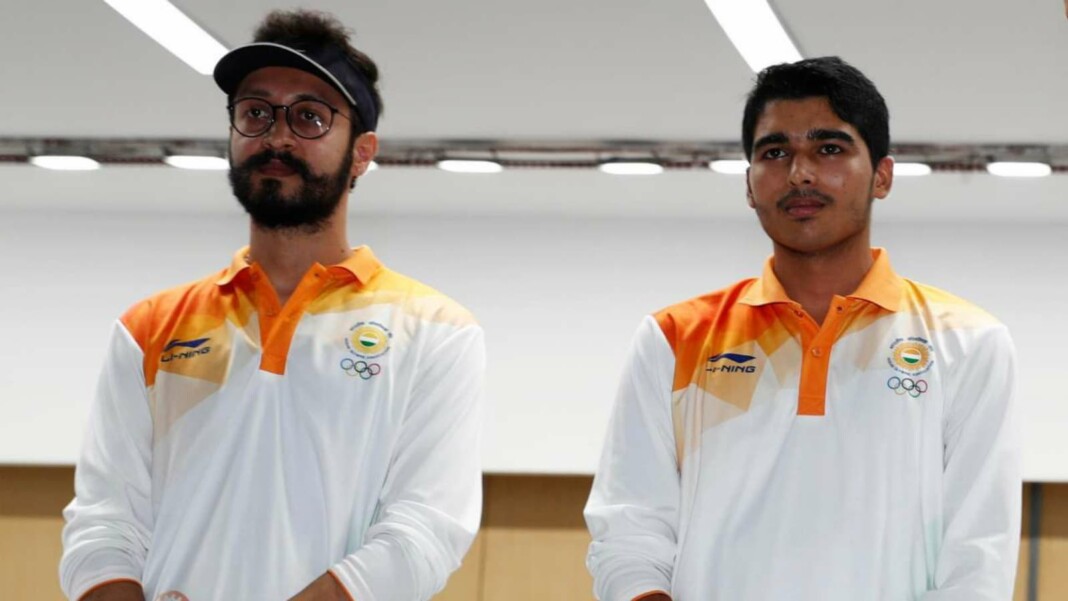 India's top pistol shooters Saurabh Chaudhary and Abhishek Verma announced their comeback on the senior international scene by clinching silver and bronze in the inaugural ISSF President's Cup 2021 held in Wroclaw, Poland.
Both had posted good scores in qualifications yesterday and shot well in their respective semi finals.
Abhishek in particular was a revelation in the Men's 10m Air Pistol Semi Final 2. He posted 8 consecutive 10+ scores that propelled him to the top spot and ahead of reigning Olympic champion Javad Fouroghi of Iran.
Saurabh was his typical consistent self in Semi Final 1. He finished just behind Christian Reitz of Germany.
In the finals there was a close contest between Saurabh and Reitz before the German got ahead with 4 consecutive 10.5+ shots. Reitz will also be in action for the Men's 25m Rapid Fire Pistol event.
Foroughi started out with an 8.8 and Abhishek did just well enough to keep himself ahead of the Iranian before the first elimination.
This was the first international medal for both Saurabh and Abhishek after the disappointment of the Tokyo Olympics. Both had missed out on medals at the 2019 ISSF World Cup Finals, the previous incarnation of the President's Cup.
Manu misses out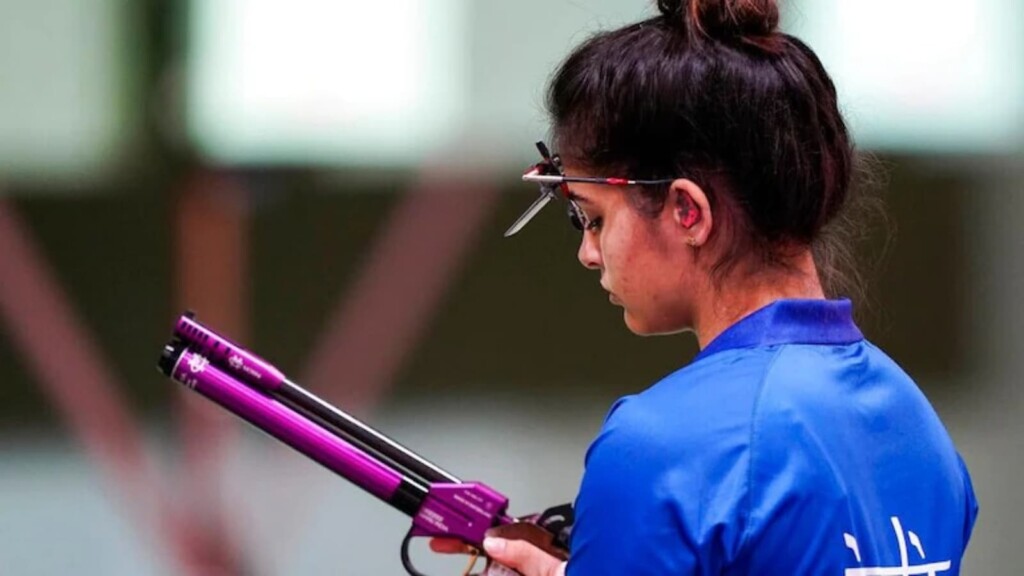 Manu Bhaker meanwhile could not sustain the momentum of yesterday's qualification high and crashed out of Semi Final 1 in 3rd place.
Manu hit 4 10s in her first five shots but hit 5 consecutive 9s afterwards to narrowly finish behind Olena Kostevych and Mathilde Lamolle. Manu had won gold yesterday in the 10m AP Mixed event alongside Foroughi and had also won gold in the 2019 ISSF World Cup Finals. She will have another shot at a medal in the Women's 25m Pistol event.
Gold was won by the Ukrainian Kostevych who was in terrific form yesterday as well. She beat the French Lamolle in a tie-break shoot-off. Bronze was won by Jiang Ranxin of China, the current Olympic bronze medalist.
Air Rifle Results
Slovakian Patrik Jany won gold in the Men's 10m Air Rifle competition. He finished just ahead of Chinese Olympic silver medalist Sheng Lihao. Miran Maricic of Croatia got bronze. Russia's Vladimir Maslennikov, who had posted a new World Record of 635 in a high-scoring qualification round yesterday, finished 4th and just outside the medal bracket.
The Women's 10m Air Rifle gold was won by Olympic finalist Oceanne Muller of France. Romanian Laura-Georgeta Ilie ad American Mary Tucker were 2nd and 3rd respectively.
No Indian air rifle shooter qualified for the ISSF President's Cup.