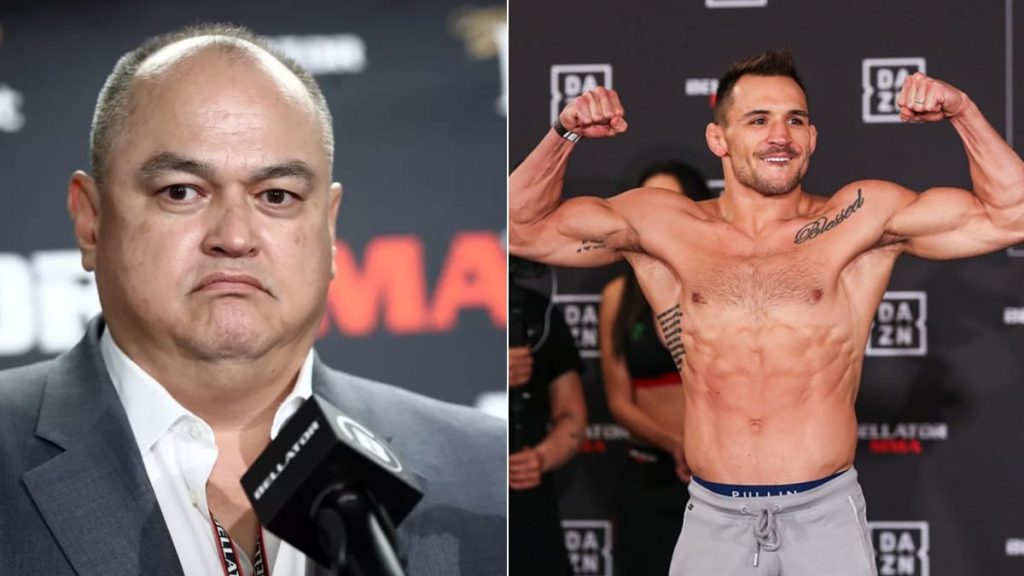 Michael Chandler has made his move from Bellator to UFC. He even recently fought in the Bellator in the month of August against Benson Henderson decimating him in a first round KO. After his victory he became a free agent in the same month and a switch to UFC seemed imminent. As expected Michael Chandler made a switch to UFC. On September 17,2020 it was announced that Chandler had signed a contract with the UFC. Given his impressive MMA resume, he is the potential backup for the much awaited bout between Khabib and Gaethje.
Now that Michael has left Bellator, Scott Coker the Bellator President still has a special place in his heart for Michael. His recent interview with MMA Junkie proved how much liking he has for the Bellator legend.
"He's a guy I'm always going to support" – Scott Coker
Speaking to MMA Junkie, Scott Coker said that he respected Michael Chandler so much because, he is a man of values. He was quoted as saying, "I personally really think he's an amazing human being and a great family man. He's got great values and is a real martial artist. He exemplifies everything I love seeing in an athlete and saw when he represented our brand. … It was, 'OK, we're going to rebuild this 155-pound division. He has some great opportunities. Let's let him go.' At the end of the day, we could have matched it, to be honest. But I just felt like his destiny lies elsewhere."
Now, that is some unbelievable respect, coming from the boss himself. Coker also went on showering heaps of praises on the Lightweight, saying how he was the face of the Bellator for almost a decade. "Michael has been the face of Bellator for the past 10 years, or his whole career, pretty much. He's had some of the most amazing battles in the history of Bellator. Michael and I talked about this.
We said one day he'll come back, and we'll hang your poster up on the rafters, and maybe you'll be the first person inducted into the Bellator Hall of Fame. He's a guy I'm always going to support. I'm going to watch all of his fights. And what does it say about the quality of fighters in Bellator when a guy like Michael Chandler leaves and gets put right into the immediate title shot conversation? Right? It shows you how great these fighters are over here," Coker said.
Also Read: UFC Veteran Corey Anderson is all set to make his Bellator debut