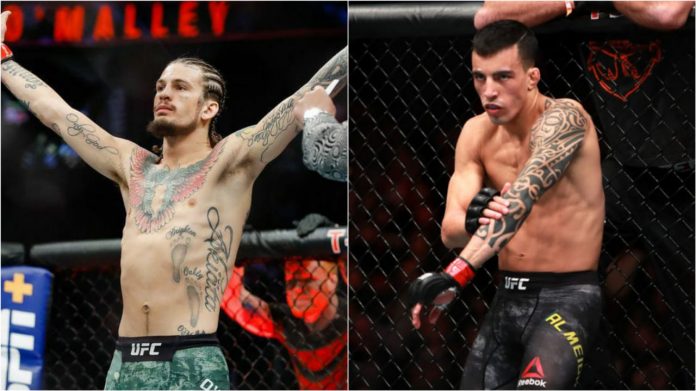 The UFC Bantamweight fighter Sugar Sean O Malley is returning to the Octagon after facing the first loss of his MMA career against Marlon Vera in his last fight. Sean O Malley is booked to face Thomas Almeida in his next fight at UFC 260.
Sugar was one of the hottest prospects stepping inside the Octagon in 2020 who knocked out the former Bantamweight champion Eddie Wineland in the very first round of his fight at UFC 250. But soon after that fight, Marlon Vera produced an upset against him at UFC 252.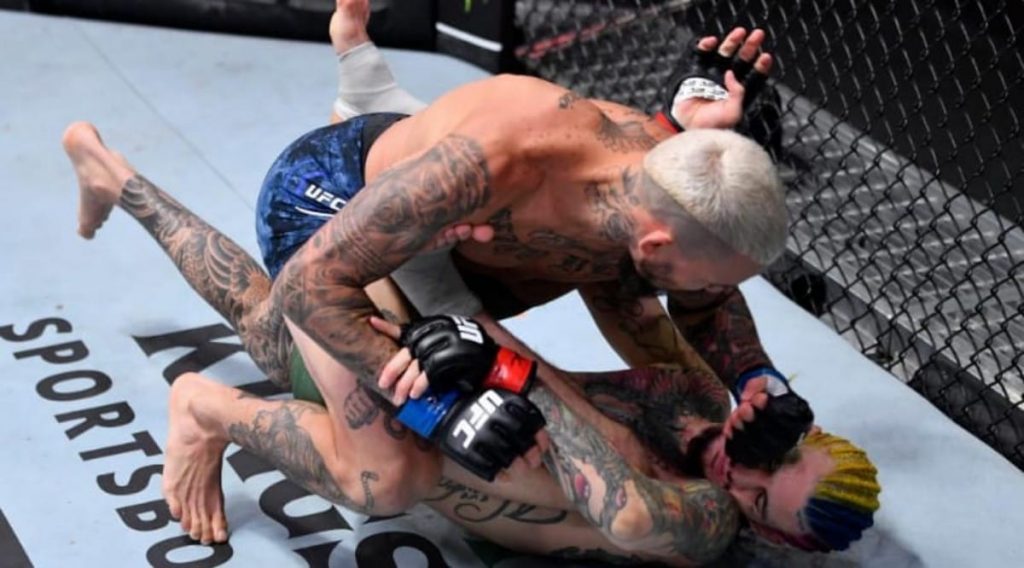 In that fight, Sean O Malley faced an injury that laid him off for some months. Now in his comeback match, he is having a unique piece of advice for his fans, i.e. to bet on his opponent. In his latest interview with Helen Yee, Sean O Malley says,
"I would tell you guys to bet on me, but I said that last time and I STILL get messages from people saying I owe them a thousand bucks. So don't bet on me. Bet on Thomas. Bet on Thomas to win. There you go."
"I'm healthy. I feel good. I'm so excited about this fight. I think it's going to be a badass kickboxing fight, I don't think he will try and come out and wrestle me. He'll gas himself out. He's not going to be able to take me down".
"I think it's going to be a good kickboxing fight and I just don't see how I don't put his lights out."
Sean O Malley believes he is going to be a champ one day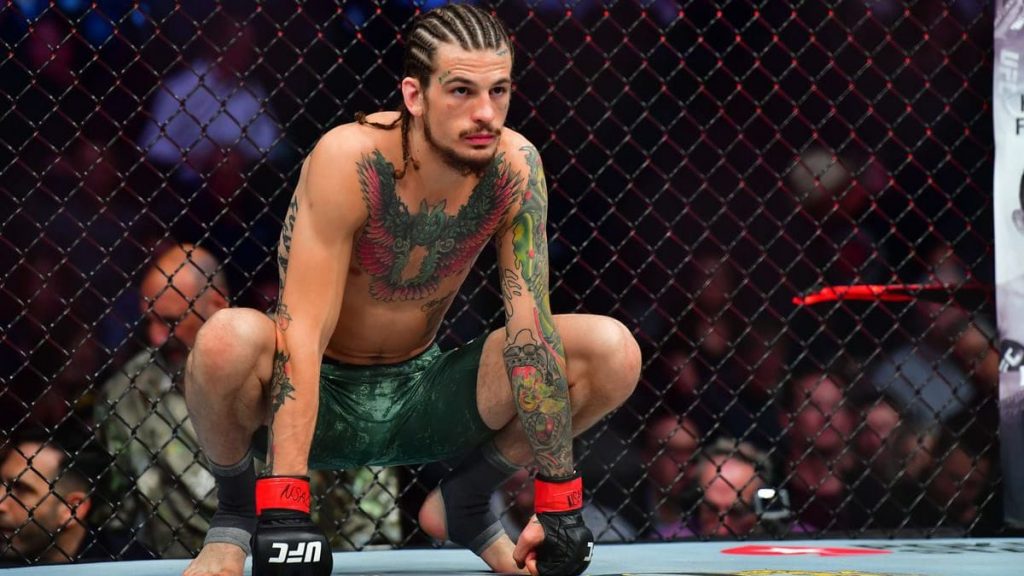 In one of his other interviews, Sean O Malley claims that his mission is still the same to be the champion one day and soon it is going to be all worth it. Sugar added,
"There was no lack of motivation for me. It's not like I can get more motivated. I'm not trying to be world champ for her or for Danny [his wife], I'm trying to be world champ for myself. I'm gonna be the champ someday, and it's gonna be all worth it."
So how do you think Sugar Sean O Malley will perform in this match and on whom you'll be putting your bets?
Also Read: Stipe Miocic is completely focused on Francis Ngannou before moving to Jon Jones
Luke Rockhold says Khabib Nurmagomedov wants to coach him for his comeback