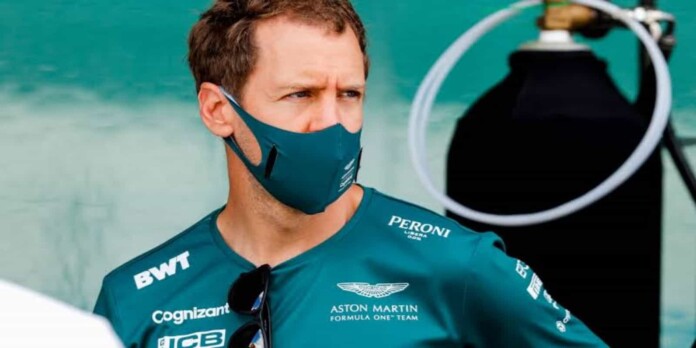 Sebastian Vettel has endured a torrid start to his 2021 season, and has finished outside the points in both races so far. Moreover, the German picked up five penalty points at the Bahrain GP. He did not impress in the practice sessions at the Portugal Grand Prix, as his Aston Martin teammate, Lance Stroll finished ahead of him.
However, the four time F1 champion stated that he is still not comfortable with his car, and it is not doing the things he wants it do. However, he is optimistic of putting up a good performance tomorrow in the qualifying sessions.
"I did not feel comfortable in the short run, at the moment it is still difficult to put everything together," Vettel told reporters. "We tried quite a few things, but did not achieve the best result yet. With all the things we tried, I am sure there will be something for tomorrow," he added.
Sebastian Vettel not concerned with Stroll's better performance
Sebastian Vettel stated that he was not concerned by Lance Stroll's better performance in the practice sessions in Portugal, and revealed that the Aston Martin driver was on a different specification this weekend.
"The car does not yet do what I want it to do. I think we can still work on the setup here, also on the driving style. On the long run, it's a bit better, having more laps. On the short run, it was difficult to put the tyres in the right window," the German added.
"No, not really," Vettel replied when asked if he is concerned about his teammate's better performance.
"He's driving a slightly different specification this weekend, and that was clear from the start. I hope that he can make a little step forward with it," he added.
Also Read: "Lando Norris reminds me of my time at Red Bull," says Daniel Ricciardo