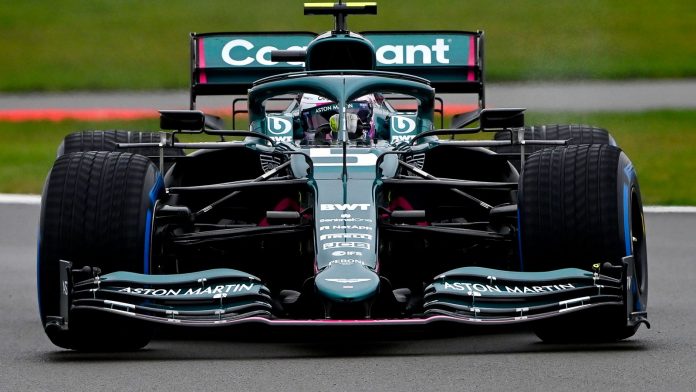 The second pre-testing day at Bahrain proved to be a problematic one for the four-time world champion, Sebastian Vettel and Aston Martin. Vettel headed into the garage with a gearbox issue. The German opened for the Silverstone-based team, taking the AMR21 for a spin in the morning session. However, just six laps in, he encountered an issue with the gearbox.
This is not the first time when a Mercedes powered car faced a gearbox issue. Valtteri Bottas faced the same issue on the first day of the pre-testing in Bahrain. Nevertheless, from a team's point of view, Sebastian Vettel is happy with the information they got through his teammate Lance Stroll's tests.
Sebastian Vettel after second day of the pre-testing in Bahrain
Reflecting on his tests, Vettel said (translated via Google), "It has not been a very busy day for me. We experienced a gearbox problem pretty early on and that has kept the car in the garage. The guys did a great job to quickly fit a new gearbox and we started again just before the end of the morning session.
"Doing so few laps today was not ideal because there is only one more day of testing before I come back here for the race and I am still learning about this new car."
He said, "Fortunately, things have gone a little better this afternoon for Lance and we have gathered some important information. I hope we can have a simpler day tomorrow."
It will be pivotal for Vettel to start the new season on the right foot. With the British team expected to compete for third place in a super tight mid-field, Sebastian will be expected to start strongly. He won't be afforded any time to adapt once the races begin.
Also Read: Lewis Hamilton is a better driver than singer: Valtteri Bottas