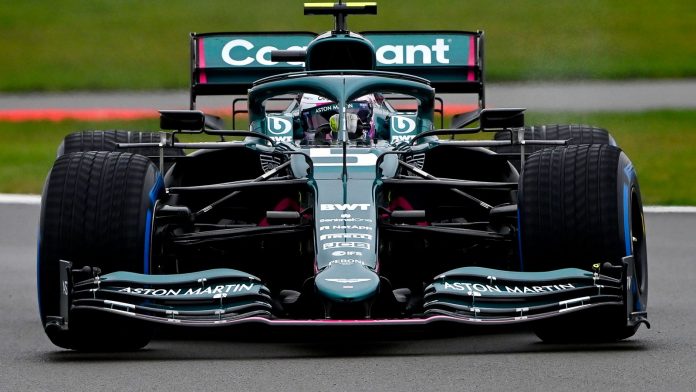 It is an entirely new scenario for Sebastian Vettel going in the 2021 season. Having had a new team and a new car to drive in the upcoming season, former World Champion drove his new AMR21 through its paces on a dusty Bahrain International Circuit with pre-season earlier this week.
Vettel clocked in 51 laps with a personal best time of 1:33.742, a touch over 3 seconds behind pack leader Max Verstappen. Speaking after the testing session, Vettel briefly touched upon his first official experience of driving with Mercedes power.
"Don't Think We Have an Excuse": Sebastian Vettel after testing Mercedes F1 Power
Vettel stated, "Well, I mean, it's obviously different, it's operated differently. So a lot of dry stuff just in terms of operations and running and so on is different than what I am used to. So, that's mostly for me to get up to speed."
In his 14 seasons in Formula 1, Vettel has predominantly only driven with Renault and Ferrari power in his previous teams. So, in his career's peak years, he will have to get used to efficiently running the defending champions' engine now.
"But obviously, in terms of performance, everybody knows the strength of the Mercedes engine. So on that front, I don't think we have an excuse, so looking forward to that," concluded Vettel.
Having said that, all the drivers will hope to gain greater familiarity with their respective machinery over this current three-day testing period. Vettel will not be any different, and he would certainly know the importance of having refined outings in this initial duration.
Also Read: "Never Really Cared": Sebastian Vettel addresses his critics