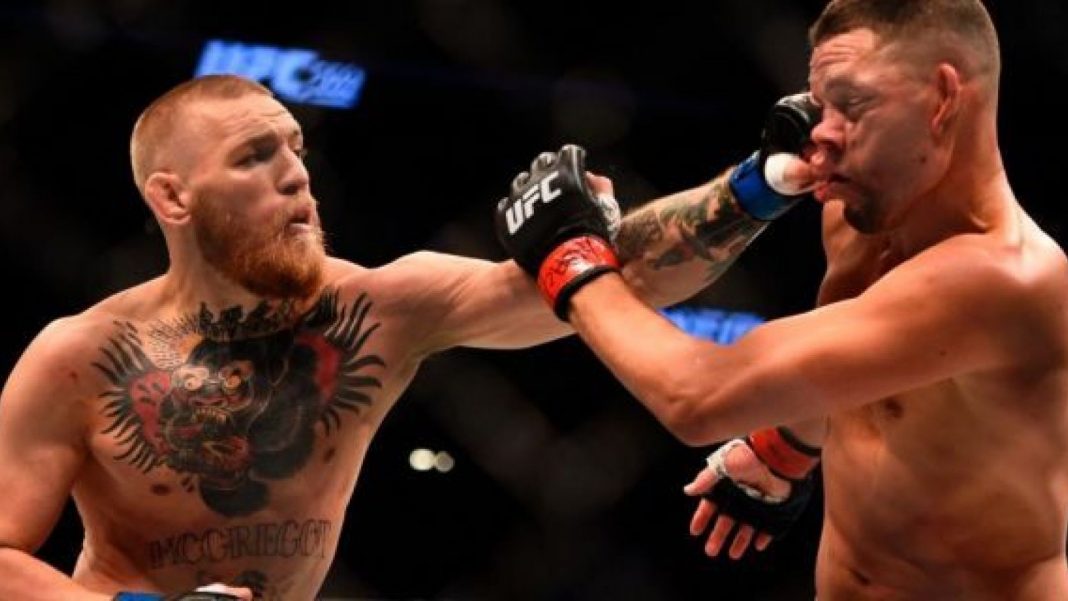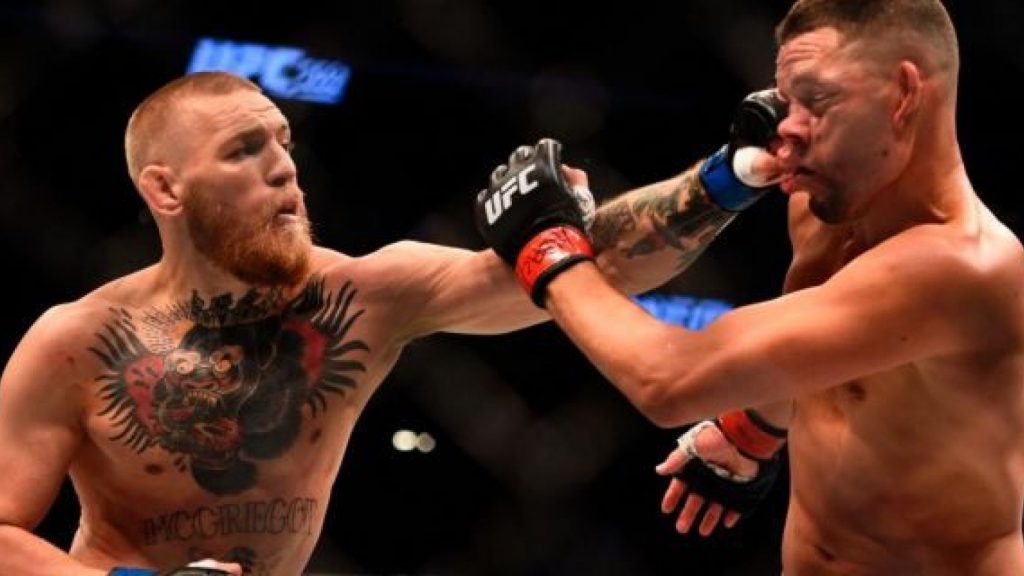 With both their records standing at 21-12-0 [Diaz] and 24-2-0 [McGregor] respectively, are they heading towards their inevitable third fight?
Well, the flame between the two certainly has risen again with their recent exchange of heating words on twitter when, Diaz took to Twitter to praise Rose Namajunas and Rose Halloway after UFC 251 and said, "Shout-out to Rose and Max, they robbed Max though but 100 to the real fighters out there".
Mcgregor came back with a fiery tweet And then he deleted that tweet.
These two have fought before on two occasions, once at UFC 196, where Diaz shocked the UFC world by earning a Round 2 submission victory over the Irishman.
The Rematch happened at UFC 202 with Mcgregor picking up a decision victory in a Round 5 classic bout. At this point, a rematch doesn't seem on the horizon with the Irishman retiring due to "lack of competition" and Diaz last being seen in a losing effort to Jorge Masvidal. But that hasn't stopped any speculation.
Let's see who Nate was talking about before Mcgregor cut him off. Rose Namajunas fought Jessica Andres at UFC 251, making this fight a rematch of their original Straweight match at UFC 237. Rose hadn't fought since that bout but there wasn't a step lost with her as she took Jessica to war. She outpunched Jessica and used her amazing footwork to keep her guessing in the first half.
With Round three, the fight changed as Jessica put her strength to use and damaged Rose in round 3. Rose was heavily damaged as she suffered a nose cut and a black and blue eye but won the fight through a split decision. Meanwhile, Max Halloway took on Alexander Valkousvski in the co-main event at UFC 251 for the UFC featherweight championship. This match was a rematch of their bout at UFC 245.
That bout saw Alexander take the belt off of Halloway. This match turned out to be a slugfest, with Max Halloway putting Alexander down twice in Round 1 and round 2. Alexander came back in Round 3, and the 4th and 5th rounds were both pretty close, before Alexander took over in Round 5. Max lost in controversial fashion to Alexander again with a split decision, with all the judges scoring round 3 for Alexander and only one scoring Round 5 for Max.
Nate must have seen this familiar as his 202 rematch with McGregor which was also made in controversy, with the slugger thinking he won the bout and when it didn't go his way, he had some words for the Irishman and the judges. The heated exchangeof words between them has made fans speculating for 'Mcgregor' coming out of retirement to face Nate Diaz.
Will we see them again in octagon? Who knows? But it will sure be a worthy fight for Fight Island, if it happens.