Hunter Mims aka SicK has been making a few headlines recently. With his return to Twitter and streaming, he has been behaving very oddly. His loved ones and close friends have been quite concerned about his mental health lately. He also posted a photo of drugs and other stuff on his Twitter account. His former teammate Shahzam tweeted that SicK is not himself and try to avoid anything he says on social media. In return for this, Sick blocked Shahzy on Twitter.
On the 8th of May 2023, SicK was arrested for criminal trespassing. However, he has been released within 24 hours of his arrest. He revealed this news with a tweet on Twitter. He wrote, " BACK FROM JAIL … AGAIN. Stream soon!!!". In a subsequent tweet, he also jokingly added that they said he's a menace to society.
Prominent journalist George Geddes broke the news earlier that SicK has been arrested. This isn't the first time he was arrested for the same. Earlier in early March, he was arrested for criminal trespassing when he didn't leave a Ferrari dealership. Later he was suspended from the Sentinels team. However, the org was doing everything possible to support and help their sixth member. They also paid a $5000 bond for his release.
Related – Riot Games to update Valorant's "internal game engine" in the upcoming patch 6.09
Fans and Friends extend support to SicK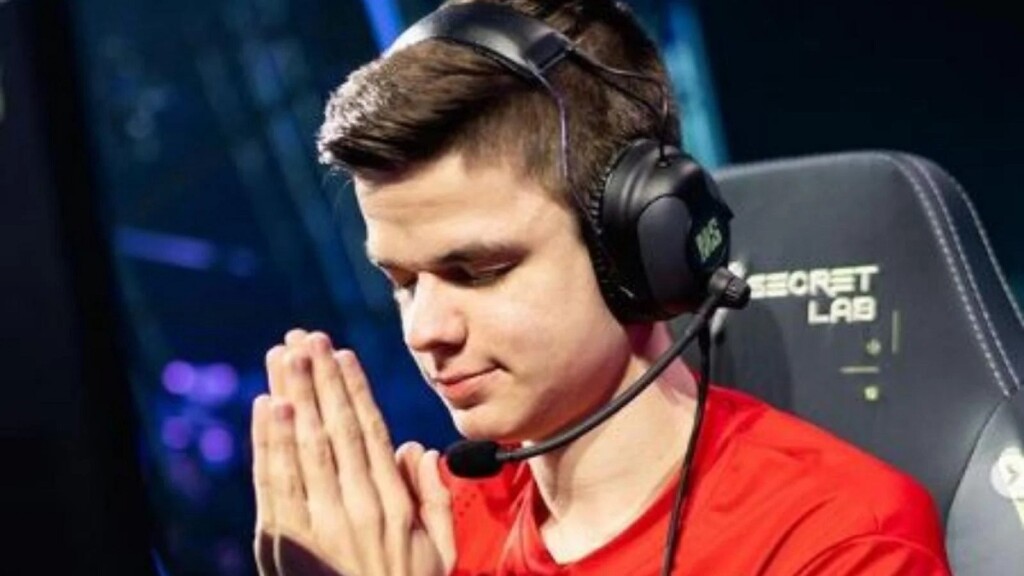 Anyone who has been following SicK for the past few years must know how a great soul and good guy he is. His Twitch streams were very joyful and it was a treat to see this guy interacting with chat and showcasing great gameplay. But seeing how he's doing currently is very sad. He also took a break from the pro scene in 2022 to deal with personal and mental health issues. Due to this, he wasn't part of the VCT LCQ 2022 and VCT Stage 2 Challengers. As mentioned earlier his friend and former Shahzam tweeted out on this current situation.
George Geddes also urged fans to support him.
Sentinels has worked with his family members to try and support him.

ShahZam has tried his best to get through to him, even addressing the situation publicly.

SicK is not a bad person and is one of the kindest people I've spoken to. Please continue to support him. <3

— George Geddes (@GeorgeCGed) May 8, 2023
A number of fans have tweeted out and are wishing for the well-being of this pure soul.
Hey Hunter, love u man. Been following you and the original sentinels since the start. Hope you get well or continue doing well, however you feel, and find yourself if that's what you're looking for. Many of us here for u, amongst all the people just trying to hold you down

— mu51c b0x (@unknownindie333) May 9, 2023
hoping the best for you, sick! take care of yourself, you are so worth being taken care of. we love you. 🤍

— nyindra (@nyindraa) May 9, 2023
I am tough guy but I literally got tears in my eyes while watching his old videos today 💔literally , bro be the old sick, i am really missing that sarcasm and those laughters

— yodevilking (@yodevilking) May 9, 2023
DAWG PLEASE GET HELP, we are all extremely worried

— ghoulzix (@Ghoulzix) May 9, 2023
please take a break man, this is just sad :/

— jordanr 🇺🇦 (@jordanr) May 9, 2023
SicK has been going through a tough time. It is the duty of the community to support such people who are suffering from mental health issues and show empathy toward them. It was great to see the Valorant community is sensitive toward his condition and is extending their support despite being labeled as one of the most toxic gaming communities. Mental health isn't a joke and people should always seek help if they are suffering from this and should help others who have facing mental issues.
In case you missed it