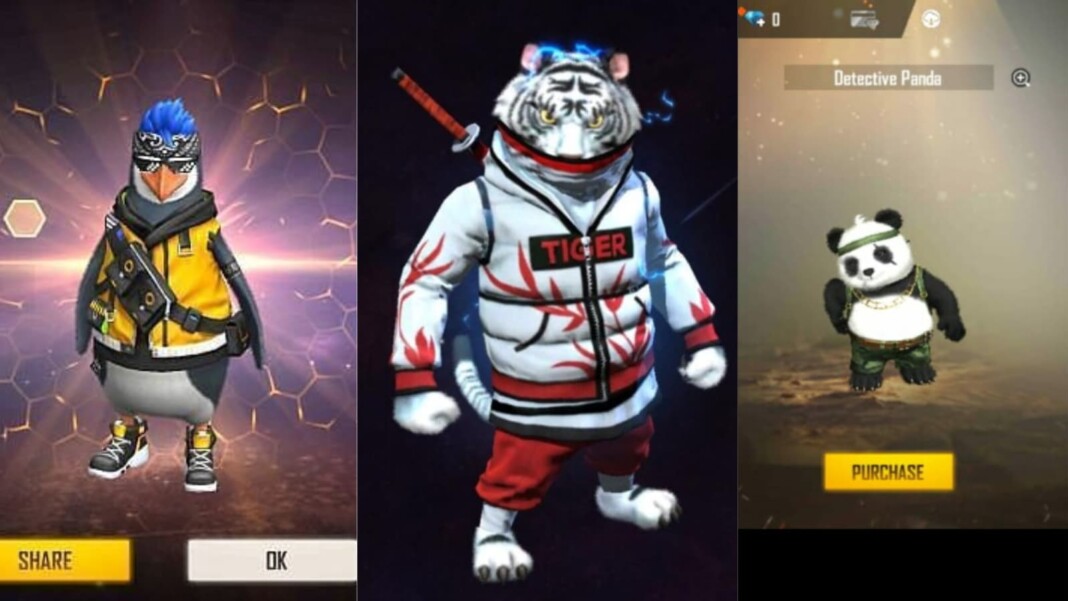 Free Fire is the most popular title in the mobile battle royale genre. The title become the most downloaded game in the first half of 2021. Here in this article, we will take a look at Sensei Tig vs Mr Waggor vs Detective Panda to check who is the best pet in Free Fire.
Pets play an important role in the game as they can be your companion on the battlefield and assist you as well with their unique abilities. There are 17 pets available in the Free Fire pets section at the time of writing this article as almost all of them offers some unique and special ability to assist players on the battlefield. Let's take a look a who is the best pet in free fire among Sensei Tig vs Mr Waggor vs Detective Panda.
Sensei Tig (Nimble Ninja)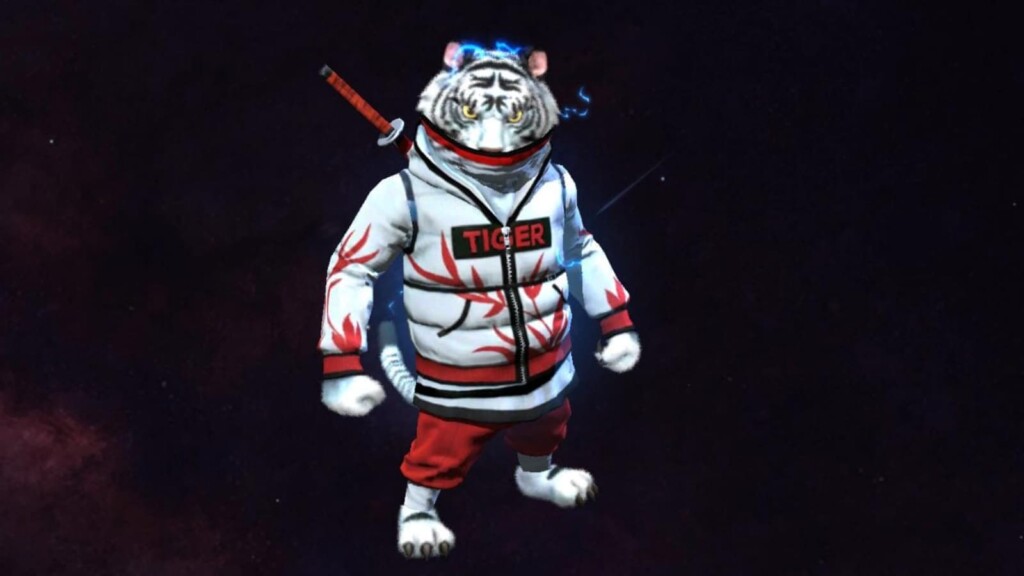 Sensei Tig is the latest addition to the Free Fire roster with a unique ability called 'Nimble Ninja'. At the base level of this ability, it can reduce the duration of enemies man-marking skill by 30%. Whereas, the percentage for the same increases to 50% at the maximum level.
This skill can be very useful in the recent scenarios where Moco has got its marking skill awakened to increase the marking time.
Related – DJ Alok vs Chrono vs Dimitri: Who Is Best Character In Free Fire Ranked Mode For October 2021?
Mr Waggor (Smooth Gloo)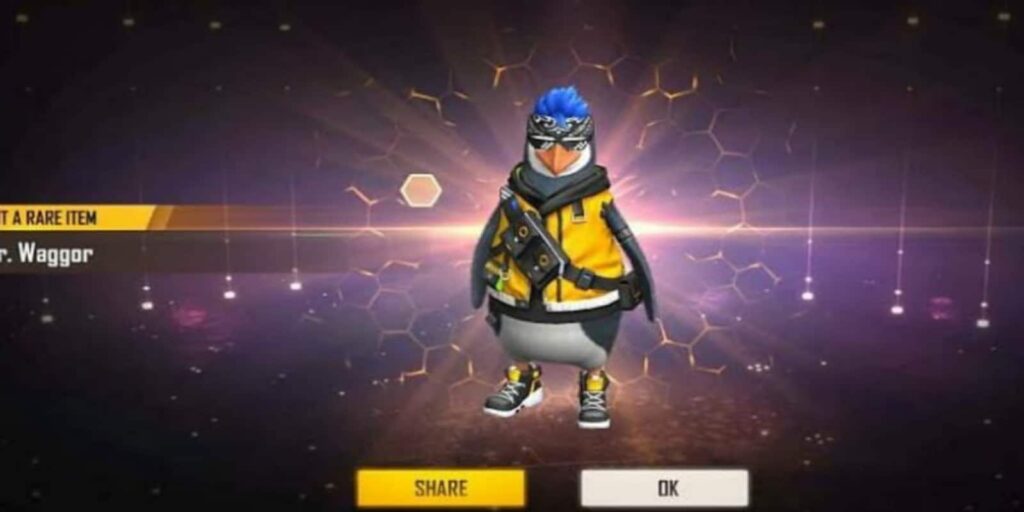 Mr Waggor possesses an ability called 'Smooth Gloo'. If the player does not have a gloo wall grenade, the ability will create one every 120 seconds at its base level.
At level 3, if the player has fewer than two gloo wall grenades, Smooth Gloo will create one every 100 seconds. At its max level, it can help players in clash squad mode by providing them with extra gloo walls in the initial rounds.
Detective Panda (Panda's Blessings)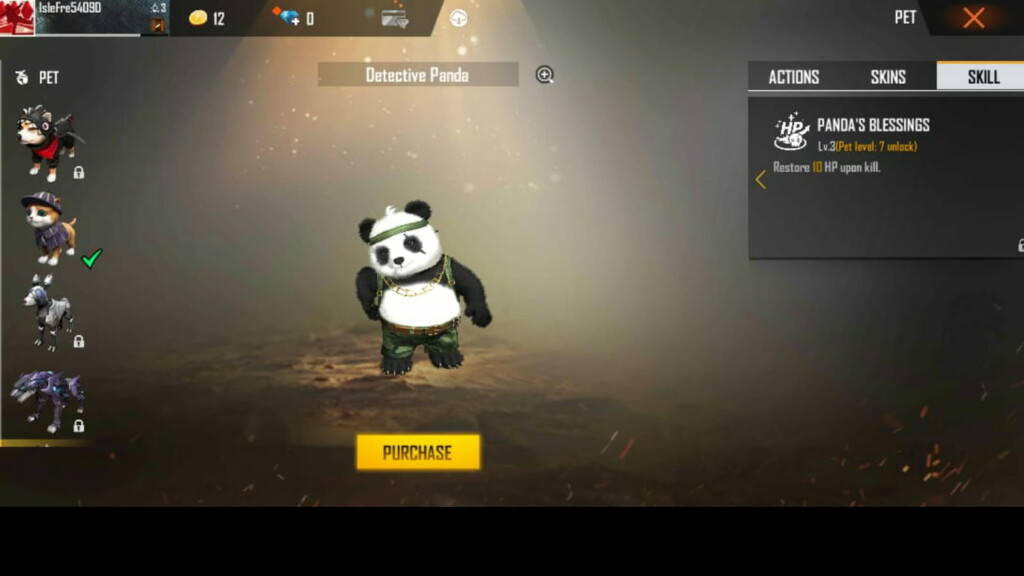 Detective Panda is a cute looking panda pet wearing a Lvl 3 backpack and a bandana. His unique ability is called 'Panda's Blessing' which restores 10 HP upon each kill. This ability is good sustainability but players need to be good at getting kills to use this skill to its maximum potential.
Sensei Tig vs Mr Waggor vs Detective Panda: Who Is The Best Pet In Free Fire?
All three pets i.e., Sensei Tig, Mr Waggor, and Detective Panda are cool looking pets with unique abilities. However when we take a closer look at their abilities and compare them. We can see that Detective Panda grants a minimal 10 HP at its max level with each kill.
However, Sensei Tig grants a 50% reduced duration to the man-marking skills of enemies which is a major buff. But Mr Waggor is the pet that grants Gloo Walls to players up to 3 after a certain time period. This makes Mr Waggor a clear winner in this ability comparison between Sensei Tig vs Mr Waggor vs Detective Panda: Who is the best pet in Free Fire.
Follow our Instagram handle to participate in the huge DJ Aloks Giveaway and to stay updated with every latest news of the gaming and eSports scene.
Also Read – AS Gaming vs Sudip Sarkar: Who Has Better Stats In Free Fire For October 2021?