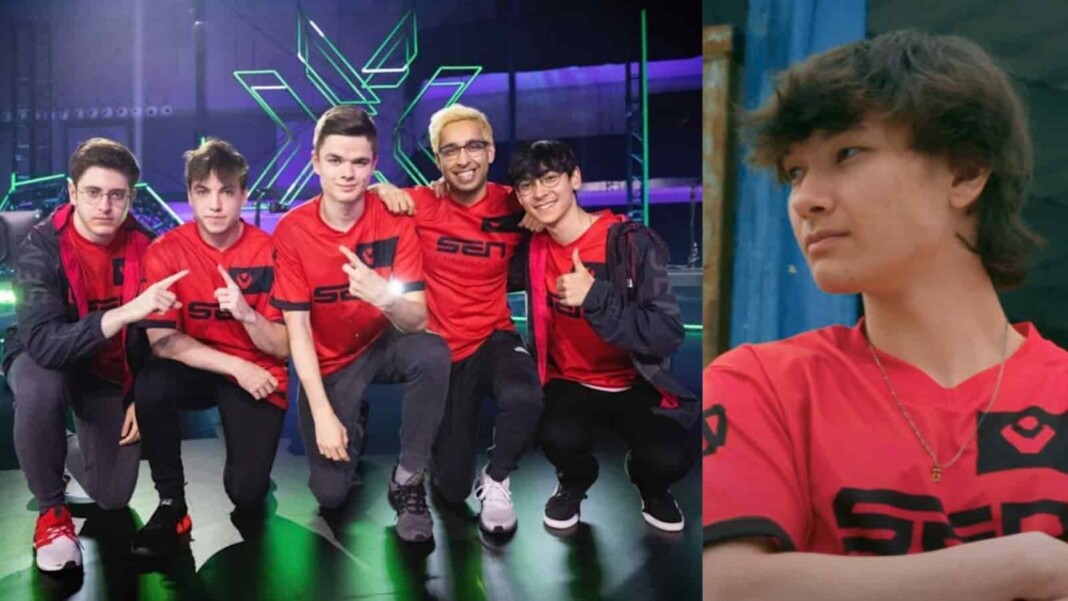 Sentinels is an American esports organization based in Los Angeles which fields teams in Fortnite, Hearthstone, Apex Legends, and VALORANT.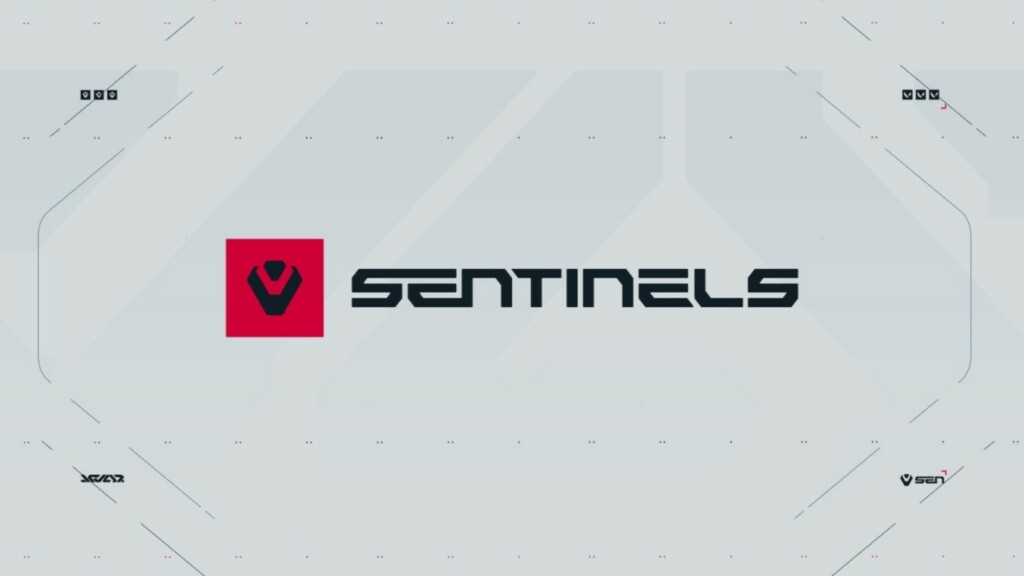 Sentinels Remove Sinatraa from Valorant Roster on Their Official Site
Jay "sinatraa" Won once the best Overwatch player and one of the best players in the rising tactical FPS Valorant was accused by his ex-girlfriend of sexual assault.Currently, Sinatraa is suspended for 6 Months Not Cooperating with the ongoing Investigation.
After their flawless run in VCT Stage 2 Masters, Sentinels are the world champions now. They did it even without Sinatraa. After winning VCT Stage 2 Master Sentinels buy TenZ from Cloud9 Valorant in a reportedly Seven figure Deal.
Today, Sentinels updated their official website. It did not take fans much time to figure out that Sinatraa is not in the Valorant Roster anymore. Sentinels Remove Sinatraa from Valorant Roster on Their Official Site and put TenZ in.
Current Sentinels Valorant Roster has:
SHAHZEB "SHAHZAM" KHAN
TYSON "TENZ" NGO
JARED "ZOMBS" GITLIN
HUNTER "SICK" MIMS
MICHAEL "DAPR" GULINO
Sinatraa Content Creator for Sentinels
In a recent stream, Sinatraa hints at a comeback with Sentinels. Jay said, "For the next three months, I am gonna grind hard on stream like 10 – 12 hours stream".
Then Won said,"When September hits I am probably gonna play competitive again and then I will do what I was doing before"
One of his viewers asked him "Which team are you gonna play with?". Sinatraa said, "Sentinels bro, I'm just suspended"
But just after some time Sinatraa got removee from Sentinels Valorant Roster. He is now a Content Creator for Sentinels. On their Official Site, you can find Sinatraa on the content creator section now.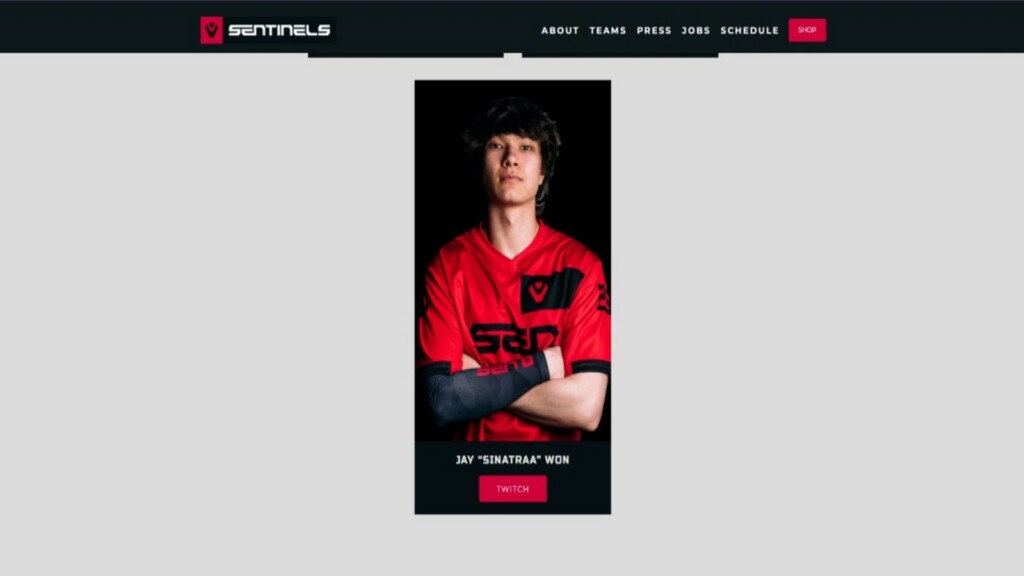 ---
Also Read: Sentinels 6 men Valorant roster? Sinatraa hints at comeback with Sentinels.