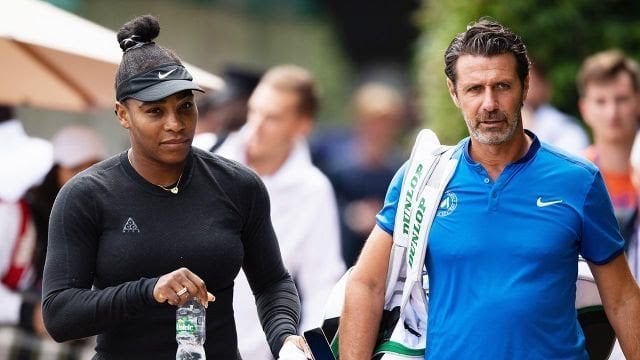 On Thursday, Serena Williams' coach Patrick Mouratoglou calls for a radical change in tennis as he fears that the sport will be dead without a revolution. The French coach believes that without any transformation tennis would not be able to attract more fans, so there is a need to do changes.
He had planned for a tournament with different format called the Ultimate Tennis Showdown which be start from June 13. All the tournament will be held behind the closed doors due to pandemic situation. He has brought interesting changes in the game that is the fans would be able to the listen the conversation between the players and there coaches. Because of this changes fans will be more entertained. All the players have the freedom to show there emotions on the court.
Serena Williams coach explained that there is a need to do changes in tennis for attracting the fans attraction. "We need an NBA or American football style model or the attention of the crowd will decline," he said in an interview.
"It is an important idea, a change, regardless of the pandemic, necessary for a sport in danger and which it is no longer able to attract new generations," he added.
"In these times it is mandatory to renew: ATP, WTA, and the Grand Slam boards are too conservative and do not accept the news," said Mouratoglou. Patrick suggested that too long matches decrease the attention of the crowd.
[jetpack_subscription_form show_only_email_and_button="true" custom_background_button_color="undefined" custom_text_button_color="undefined" submit_button_text="Subscribe" submit_button_classes="undefined" show_subscribers_total="false" ]