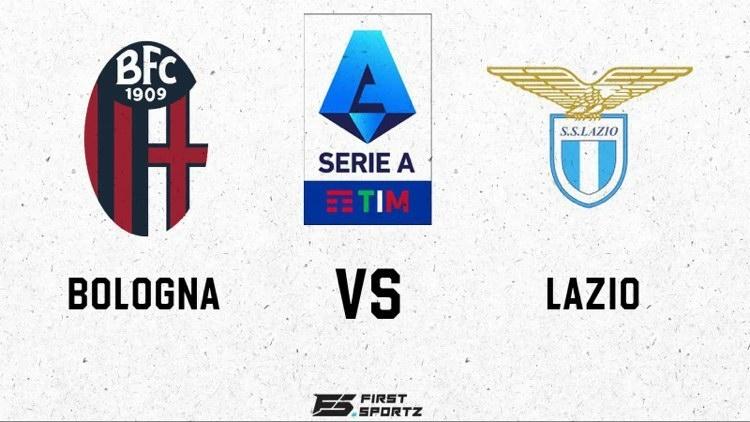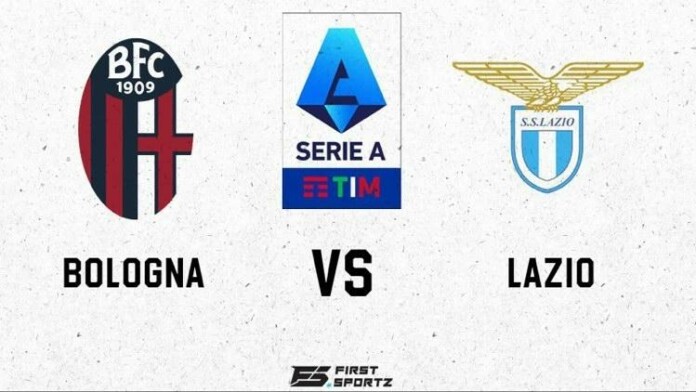 Bologna played Lazio in a thrilling encounter at Renato Dall'Ara Stadium which ended in favour of Bologna. It was a fierce competition throughout the 90 minutes but the dominance was visible effectively by the Bolognese players.
As the whistle blew, the first few minutes of the match up were very intense. As the game progressed, Bologna started to develop a good tactic which paid off as they got their opening goal in the 14th minute of the game, courtesy of Musa Barrow and an assist by Arthur Theate. They then doubled the lead three minutes later as the duo switched roles and an assist by Barrow was neatly finished in the back of the net by Arthur Neate.
In the second half, Aaron Hickey made it a 3-0 win for Bologna after netting the third goal in the 68th minute. It was a fantastic performance by the Bologna players and let's have a look at how they performed :
Bologna
Łukasz Skorupski (GK) (7.7/10) : Skorupski stood there like a wall defending the Bologna goal and he made some scintillating saves to keep the scoreboard to nil and rightfully earning the clean sheet.
Adama Soumaoro (7/10) : Adama was exceptional with his Ariel duels and he was invincible at them. Apart from his heroics with ariel challenges, he made some really valuable clearences to keep the box clean.
Gary Medel (7/10) : Gary was really really good with his defending and especially his footwork and pace. He managed to win as many as four interceptions and won almost every tackle he enforced on the opposing players.
Arthur Theate (8.4/10) : Theate had just walked off a gallantry assist and three minutes later, he himself bagged him a goal after Barrow returned the compliment with a brilliant assist himself. Theate looked full of confidence today and sure proved his skills with his footwork.
Lorenzo De Silvestri (6.5/10) : A below average performance by Lorenzo. He just had the worst possible game as he lost possession on more than 30 occasions. By far, the highest by any player in the game.
Nicolás Domínguez (7.5/10) : Nicolas was one person who won almost the maximum possession for Bologna. He did a commendable job at winning almost every ground duel. When it came to ariel duels, he was invincible at them.
Mattias Svanberg (7.6/10) : Mattias was one challenger no one could beat. He was really really good with his ground duels and rightfully won each one of them with his pace, strength and most importantly, confidence.
Aaron Hickey (8/10) : Hickey made it a complete bonanza for Bologna as he netted the third goal in the 68th minute to make it a magnificent 3-0 defeat for Lazio.
Roberto Soriano (7.3/10) : The captain provided a complete alround performance as he left no stones unturned. He contributed with defending as well as making some valuable contribution with the gameplay and kept the ball moving.
Musa Barrow (8/10) : Barrow provided a wonderful start to Bologna as they managed to get their opening goal in just the 14th minute of the match. He finished it majestically by beating the keeper, courtesy of an assist by Arthur Theate.
Marko Arnautović (6.9/10) : The striker did a fine job playing forward. He didn't get too many chances to score or create an opportunity himself but he worked as a unit in this successful 3-0 win.
Substitutes
Kevin Bonifazi (N/A)
Emanuel Vignato (N/A)
Federico Santander (N/A)
Lazio
Pepe Reina (GK) (5.6/10) : Not the kind of match Pepe was hoping to have. He lacked confidence after the two back to back goals in the first half and he later conceded another in the third half too. It was a dull performance but he didn't receive the support he'd want by the defenders.
Adam Marušić (6.2/10) : Adam didn't do the best at defending as he managed to let three opportunities slip past him but he didn't co-ordinate well with the rest in the defence unit.
Luiz Felipe Ramos Marchi (6.5/10) : Luiz didn't function well as he kept losing the possession and he kept attempting the occasional ground duels. However, he lost consecutively and couldn't help his team in any manner.
Francesco Acerbi (6.0/10) : in another unfortunate news for Lazio, Francesco Acerbi made the long walk back in the dugout as he received a Red card for a poor tackle on a Bologna player.
Elseid Hysaj (6.6/10) : Just the 58 minutes of gameplay for Elseid in the match. He did well with the tackles and interceptions but couldn't create as many chances as he would've expected for Lazio.
Sergej Milinković-Savić (6.4/10) : Sergej just had one opportunity at goal. For his gallantry attempt, he managed to be on target but was denied the opportunity by the keeper.
Lucas Leiva (6.7/10) : Lucas did a fine job for Lazio. He did fail at winning the occasional ground duel challenges which resulted in him not being able to provide the goal scoring opportunities Lazio needed.
Luis Alberto (6.8/10) : Alberto was impressive with pouring the long balls in but none of them were effectively dealt with as neither were converted into an effective gameplay.
Felipe Anderson (6.3/10) : Out of the 18 ground duel challnges he forced onto the opposing team, he barely won four of them. Apart from his miserable run at duels, he also lost possession on 24 occasions.
Vedat Muriqi (5.9/10) : Vedat had two huge opportunities to go at goal but he missed on both occasions and that really hurt the team's morale.
Pedro (7.1/10) : Undoubtedly the only player who did a great job for Lazio. He had created a massive opportunity for a goal and managed to be on target but was denied by the keeper.
Substitutes
Patric (N/A)
Danilo Cataldi (N/A)
Jean-Daniel Akpa Akpro (N/A)
Toma Basic (6.7/10) : A decent performance by Toma as he walked in the 58th minute of the match and did contribute in every possible way for Lazio.
Manuel Lazzari (N/A)
ALSO READ | Serie A: Sassuolo vs Inter Milan Player Ratings as Dzeko turns super-sub hero in a hard-fought 2-1 Inter win