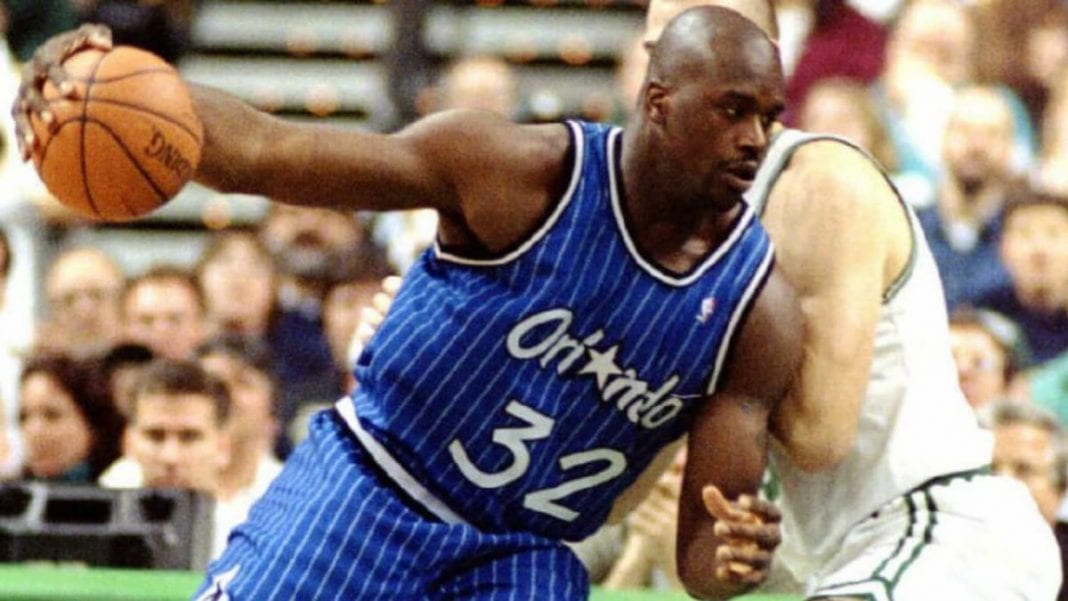 Shaquille O'Neal is a beast and dominant figure when we talk of the NBA> The big man is still one of the best centres to play at the Los Angeles Lakers. Standing 7'1" under the ring, he was one of the toughest to defend. His bulky body kept the defenders as far as possible from his reach. Everyone remember Shaquille O'Neal destroying the ring in his Los Angeles Lakers days. While a very few have an idea about his Orlando Magic days. Back in Orlando Magic, Shaquille O'Neal carried over his best performance down the lane. Former teammate Brian Grant acknowledged how tough it was to contain the big man, Shaquille O'Neal.
Shaq was the first over pick for the Orlando Magic in the 1192 draft. It was obvious that he would soon dominate the league with his size and figure. While a very few knew that Shaquille O'Neal would build his own legacy. His athleticism and stamina was at peak while he shattered the ring. According to the former Lakers star Brian Grant, the ring breaker did not make it easy for the defenders putting efforts on him.
Shaquille O'Neal beast mode at Orlando Magic
In his rookie season, Shaquille O'Neal averaged 23.4 points, 13.9 rebounds and 3.5 blocks per game. He broke the backboard twice while hyping up the entire arena. He was the reason unbreakable board made their way into the game. Former teammate Grant said, "To me, it was the ultimate challenge of testing myself to throw my fears away and just go out there and try to do what I could do against this big giant man. Before I'd take the court with him, guys knew not to mess with me because I was conjuring up stuff like, 'He wants to get my wife or he's talking about momma B.'
He added, "Young Shaq that played on Orlando, there was nothing you could do about that because he was lean and quick." When Shaq arrived in Magic uniform, the lean and quick player did not stand a chance for the defenders. Later in 1996, he made his name to the NBA's top 50 greatest players. He won 4-NBA titles and an MVP award to his golden career.
Also Read: Skip Bayless leaves out Stephen Curry from his All-Time top 20 players list