We all know who Shawn Michaels is! For those who don't, Michael Shawn Hickenbottom, better known by the in-ring name Shawn Michaels, is an American retired professional wrestler. He is also known by the titles "Heartbreak Kid," "The Showstopper," and "Mr WrestleMania." The Hall of Famer is considered to be the greatest in-ring performer of all time.
For most of his career, Michaels was regarded as The Heartbreak Kid. Throughout his heel run, he earned this moniker. He was described as a good-looking person who had broken many girls' hearts. He has had feuds with major babyfaces, defeating them and hurting the hearts of their fans.
How did Shawn Michaels get the name HBK?
Shawn Michaels is known as the Heartbreak Kid (HBK) since he was managed by "Miss Sherri" when he left the Rockers. He was given the nickname "Boy Toy" by her. His first option for his intro music was this. He then continued to develop with her help until he had outgrown Miss Sherri.
As a result, Miss Sherri was upset by the breakup and was heartbroken. Heartbreak KID was born as a result of that incident. As he became more well-known, his supporters started to adore him. He put up a show that was second to none. At his match, he would practically bring the show to a halt. His skill brought the sold-out audiences to their feet in applause.
From when did Shawn Michaels started getting called by the name, 'HBK'
Jannetty returned to the WWF the following year and had some success before departing in 1994, while Michaels rose to prominence as "The Boy Toy" as a key villain in the early to mid-1990s. Hence, it was at this time that Michaels adopted the moniker "The Heartbreak Kid" on the advice of Curt Hennig.
What are other nicknames of the Heartbreak Kid?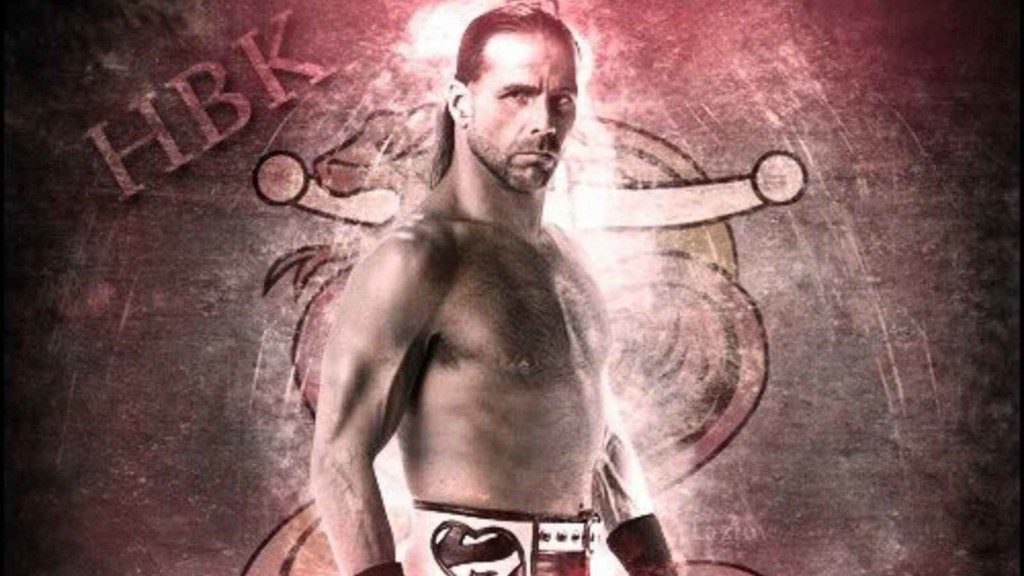 Mr WrestleMania is another nickname that was given to Shawn Michaels. Because of his spectacular performances on the largest stage of them all, fans and management labelled him that.
His supporters refer to him as "The Show Stopper." It represents the talent he displays whenever he participates in a major match. His match has the best chance of becoming the most exciting of the night.
Michaels' entrance music even has the term 'Sexy Boy' in the title. It was given to him in the 1990s when his character was centred on him being sexy and attractive, and Sherri Martel accompanied him to the ring.
Also Read: Edge shares a giggle on his steel cage match against Kevin Owens