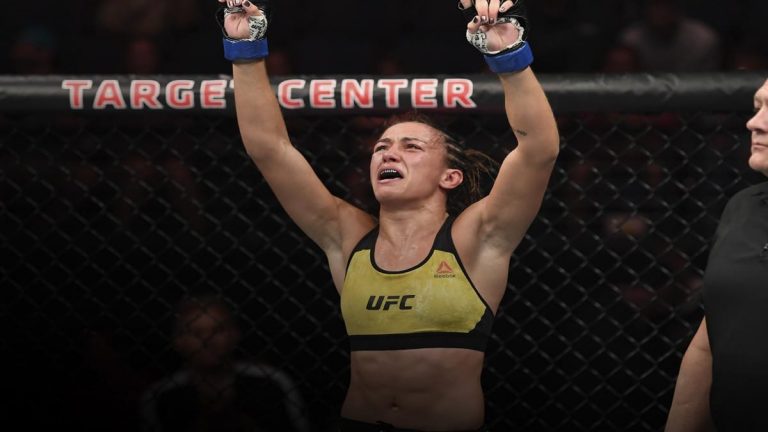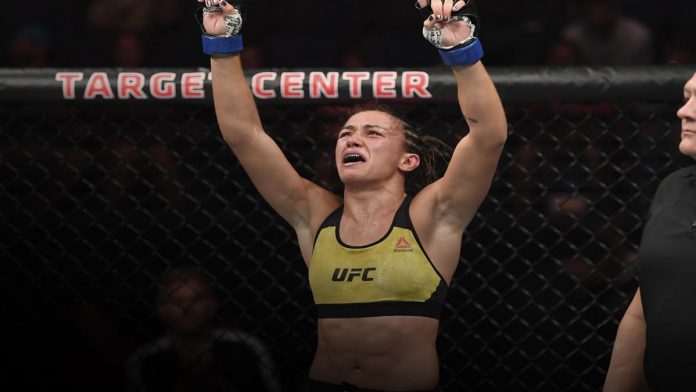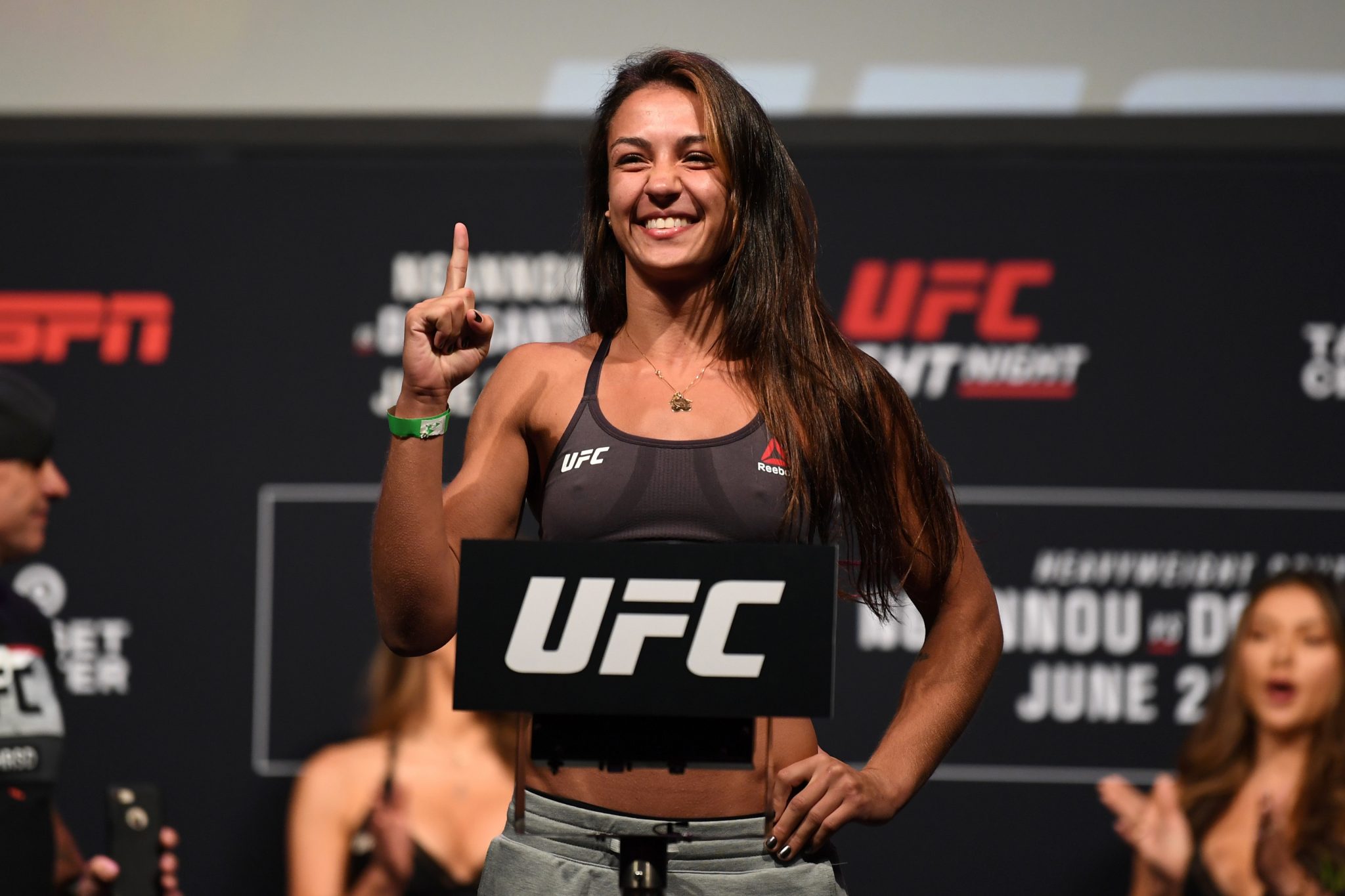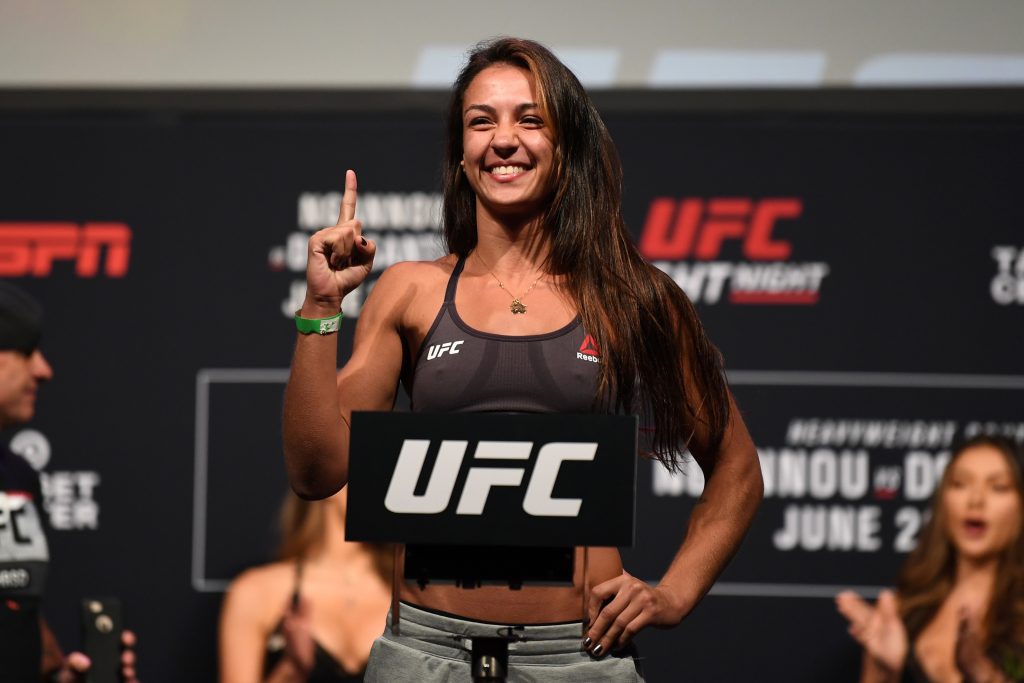 Amanda Ribas who was on an impressive 5 match win streak, fell at the hands of fellow Brazilian, Marina Rodriguez at the recently concluded UFC 257. Ribas was knocked out in only the second round, handing her the first loss in UFC. However, the featherweight fighter believes that the loss would only motivate her further.
Speaking in an interview with Combate, Amanda Ribas gave credit to her opponent Marina Rodriguez for putting on a clinic. She also rued on the opportunity of a missed submission in the first round, which she feels could have turned the course of the fight.
'She found the perfect shot' – Amanda Ribas
Ribas was quoted as saying, "She found the perfect shot. I won't even say I won the first round. She won the fight, it doesn't matter what happened before. I told this to some of my judo friends. It's no use if you can pull off an osoto gari or an uchi mata if they come back and ippon you. It's the perfect shot." [via BloodyElbow]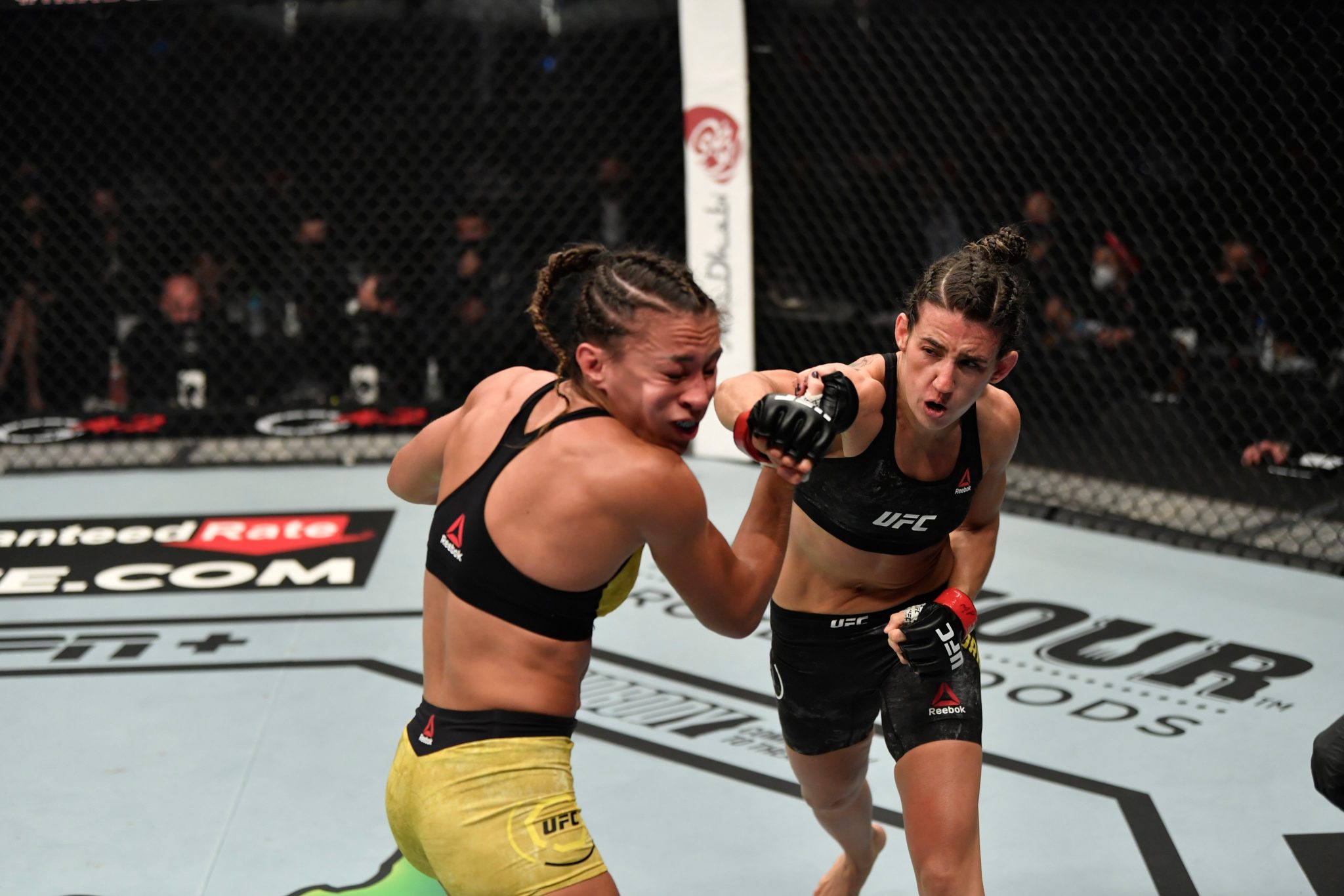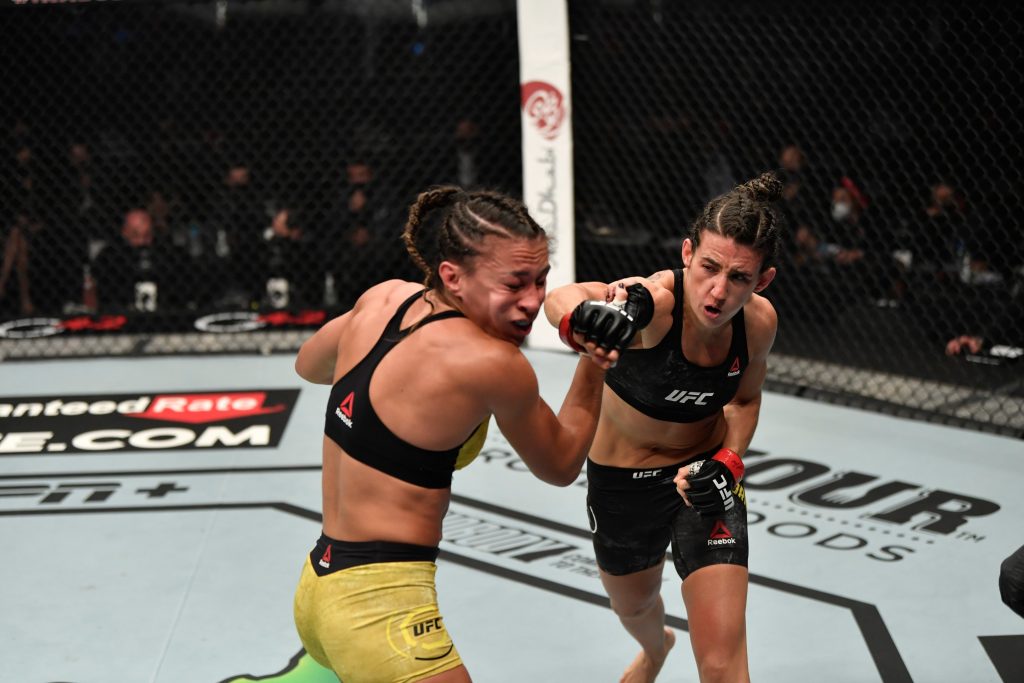 She continued, "I've rewatched the fight. At that moment, I didn't even know what happened. I tried to take Marina down, but I was already out. I think I did well in the first round, but re-watching the fight I noticed that when I was going for the neck, she gave me some space and I could've tried a different submission." [via BloodyElbow]
"I already had the 'no.' Everyone thought my Muay Thai was no good, so I went after the 'yes'. I couldn't get it. I don't want to be a mediocre fighter. I want to show I can be really good anywhere. I'll work to get there. I haven't spoken with Marina after that. I don't know what it was like for Marina (to deal with the hype), but I really tried to capitalize on it. I said Conor would be the cherry and I would be the chocolate cake." [via BloodyElbow]
Can Amanda Ribas lay the ghosts of her TKO loss, and make a stronger comeback?
Also Read : Patricio Freire believes Michael Chandler will defeat every single fighter in the UFC!