UFC President Dana White still hasn't lost hope on the youngster, Maycee Barber. Dana White has great hope on the Flyweight division youngster despite her loss against Alexa Grasso. The 22-year-old caught the promoter's eye in 2018.
Maycee came out of the "Contender Series" in 2018 and started off her Ultimate Fighting Championship career. She started her UFC career with 3 straight TKO. Maycee currently fights in the flyweight division. She has a record of 8-2-0.
Barber is coming off two straight losses against Alexa Grasso and Roxanne Modafferi. Maycee lost to Alexa via a decision in the third round at the UFC 258. Similar to her Grasso defeat, Barber lost to Roxanne via a unanimous decision.
After falling short against Alexa Dana still hasn't lost hope against the youngster. "She's a savage. She's one of the most ambitious and toughest young women that I've ever met. So I expect nothing but big things from her. She's a baby still. She's young. Maycee's got nothing but time,".
Maycee Barber believes she will break Jon Jones' record.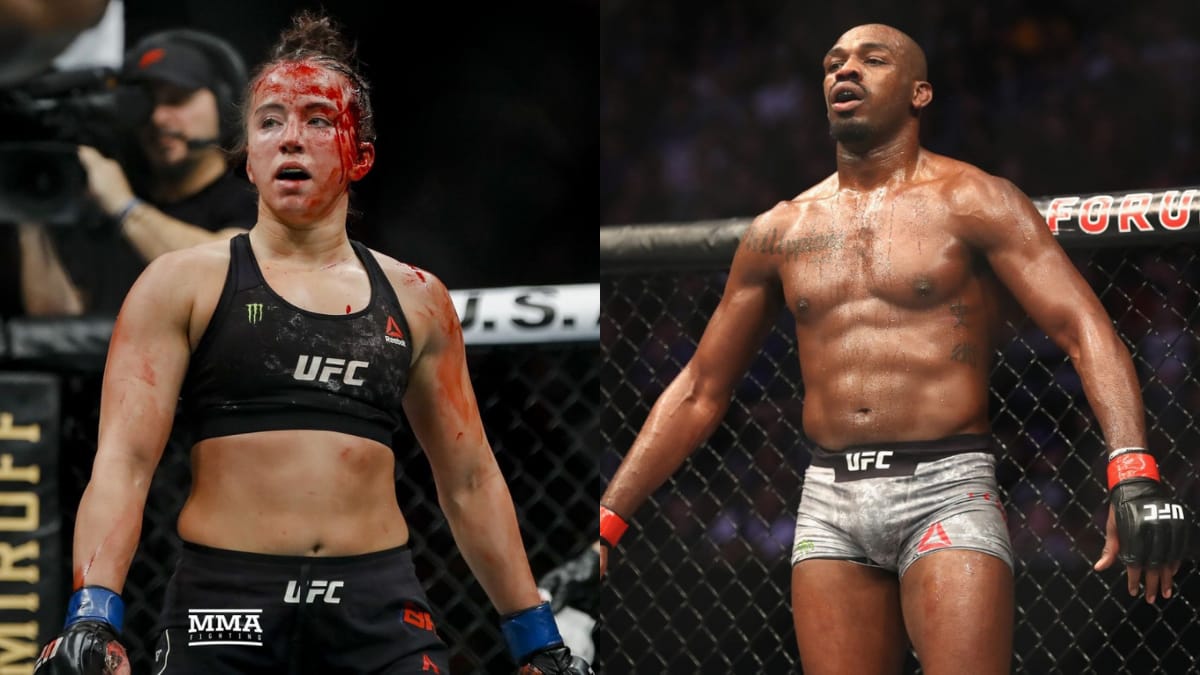 Dana White continued to praise the young fighter, "I know she put this unbelievable pressure on herself to be a champion before Jon Jones, and it's good to set goals for yourself," White said. "But she's a baby, she's got nothing but time, and she's only going to get better."
Maycee Barber has predicted that she'd beat two-time UFC Light Heavyweight Champion, Jon Jones' record. Barber believes she has the potential to be the youngest fighter to win a championship. Jon Jones was 23 when he did that, Maycee is 22 now.
Dana also made sure to commend Grasso for her performance against "The Savage" at the UFC 258. White also feels that Grasso is now comfortable in the Flyweight division and will look to achieve great heights. Do you think Maycee Barber can beat Jon Jones' record in the UFC?
Also read "What's yours is mine," says Jorge Masvidal replying to Kamaru Usman's tweet and adding fuel to the flame