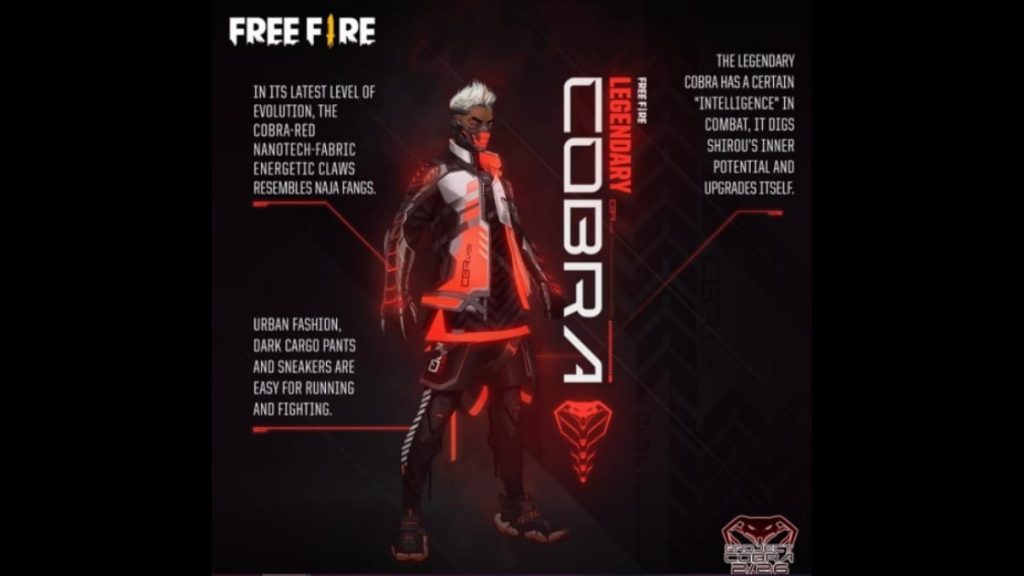 Free Fire is one of the most popular battle royale games in the gaming market at this moment. Likewise, the game garnered a massive player base throughout the world. the game has a ton of items that the players can use in the battlegrounds. In this article we take a look at the Shirou Cobra Outfit bundle.
The game has a plethora of items that are either useful or are treated as cosmetics. Costume bundles are released often in the game and serve as collectibles for the players. Moreover, with the OB26 Project Cobra update, there are a lot of new items and events.
However, the most anticipated is the Legendary Cobra Rage bundle. This has been teased by the developers quite often and will finally be releasing along with Shirou.
Related: Legendary Cobra Rage Bundle in Free Fire: Release Date, Rewards, and More
Shirou Cobra outfit: Legendary Cobra Rage bundle
The new legendary Cobra Rage bundle is very special and unique. the costume will be introduced on 27th February, 2021. Moreover, the unique point of this bundle is its unique UI and interface.
This will be the first costume bundle to have a responsive interface based on the players' rank.
The bonus the bundle provides are:
Emote Lead: Lead a dance in the squad lobby
Exclusive Emote
Arrival Animation: Special animation when joining a squad.
Parachute animation
The most unique and attractive feature is the color changing aspect. The costume will change colors depending upon the highest rank the player has achieved. Therefore, players need to play ranked to unlock all the colors of the bundle.
The color choices are:
The fans are excited for this new addition along with the new character, Shirou. However, the exact way to acquire the item is yet to be revealed by the developers.
Follow our Instagram page for more updates and news snippets. Click here to visit the page.
Also read: New Cobra Party Event in Free Fire and All you need to know