Vijay Kumar is one of India's best shooters of all time. He won a silver medal at the 2012 London Olympic Games to continue India's strong showing in shooting at the highest level. After Rajyavardhan Singh Rathore's silver at the Athens Olympics in 2004 to Abhinav Bindra's iconic gold at the Beijing Olympics in 2008 to Gagan Narang's bronze in London, India have had several heroes in the world of shooting.
While the likes of Rathore, Bindra and Narang are often in the limelight with their coaching, charity work and interviews, Vijay Kumar has largely stayed away from the limelight. In fact, even during the Olympics silver win, the shooter who is a DSP today remained calm and composed and celebrated with class. He revealed today as to why he doesn't like publicity and why he decides to stay away from the limelight.
Vijay Kumar on not liking publicity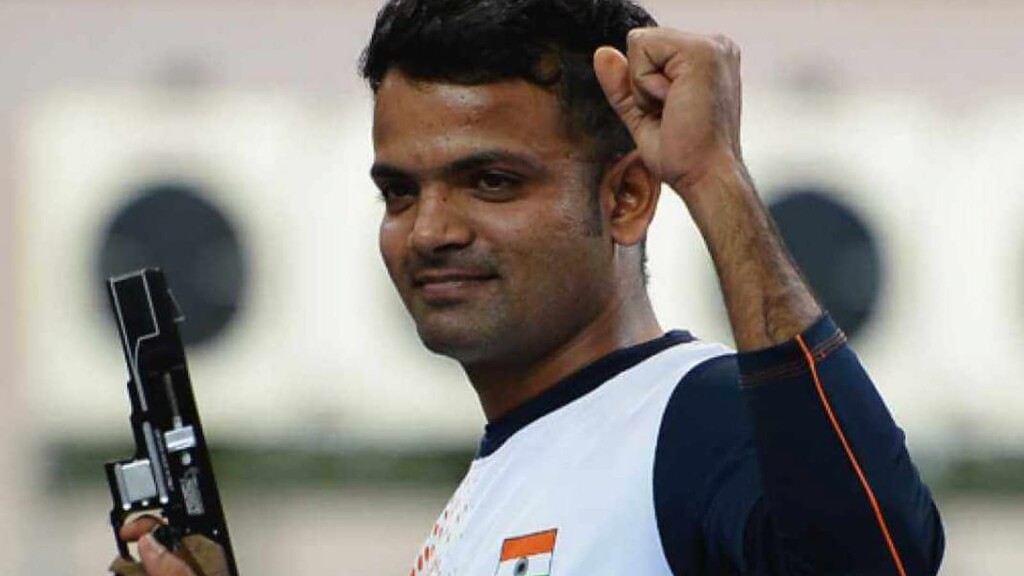 Speaking about the same in an interview with TOI, Vijay said, "My focus is mainly on the game. I am a man who doesn't like publicity or showing my presence. When you win for the country, people obviously remember you. After returning from the Army, I joined as a DSP in Himachal Police. I was in the training period. I have been busy with that particular training for the last 3 years. I will start shooting once again after that. I don't like to be in the news."
"I am really grateful that I got the chance to represent my country at the biggest stage (Olympics) and I managed to make my nation proud. I loved my pistol so much that I didn't focus on anything else (laughs). I won't say I am an introvert but my game and sport have made me like that. I am not that familiar with the media. I just wanted to focus on my game. This is the reason why people call me a 'forgotten star'. But these things don't matter to me. For me, what matters the most is that I won an Olympic medal for India," he added.
Speaking about his Olympics silver medal win, he said, "That was a golden moment for me. That was my maiden Olympics. Winning a medal in my maiden Olympics was really special. I still get goosebumps when I recall that moment. The atmosphere was amazing. It can't be described in words. I am really honoured and grateful that I could represent my country and win a medal and that too in my maiden Games."
Vijay Kumar on the Tokyo Olympics and COVID-19 pandemic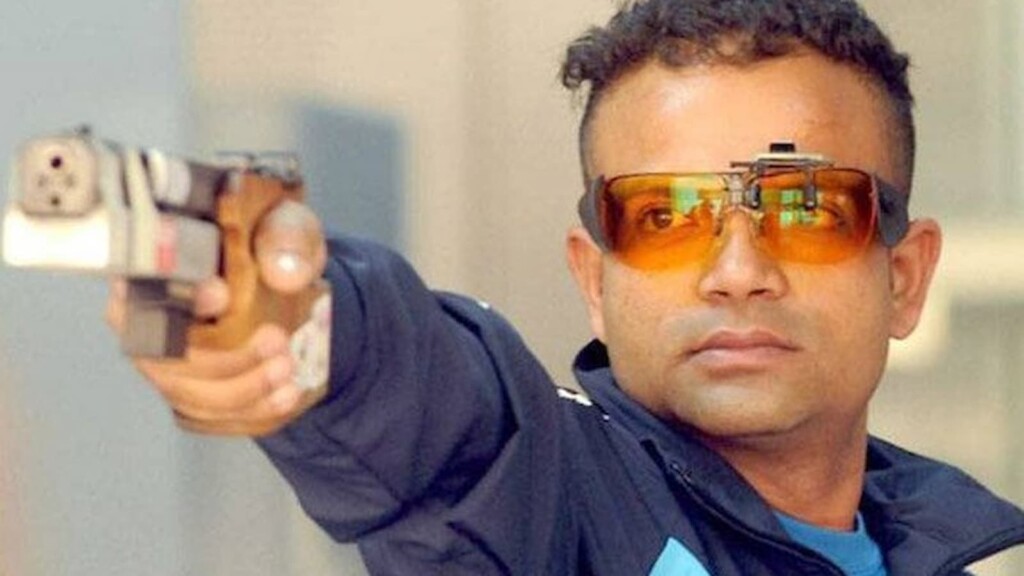 Speaking about Indian shooters' hopes in Tokyo, Vijay Kumar said, "Honestly, this squad is quite strong. If you look at everyone's recent performances, you will see they have been on a medal-winning spree. Everyone seems to be in good form. Every single member of the 15-member squad has the potential to win a medal for the country. These guys have performed at world-level competitions that's why they are going to the Olympics. My eyes are on the youngsters. The way they are shooting, it's amazing. All I want to say to these youngsters is – 'be calm. That's it. Be calm, go and perform'."
Finally, about conducting the Olympics amid the pandemic, "Human life should be the priority. The Olympics was supposed to happen in 2020 but it was postponed. I think Tokyo and the IOC have done everything to keep their athletes safe. They have made proper arrangements in order to protect the sportspersons. They have been following proper safety measures. The vaccination has also started in full swing. I am sure things will be taken care of. We still have time for the Olympics, we need to wait and watch. I think the Olympics will go off smoothly," Vijay Kumar signed off.
Also Read: Indian shooting coach Monali Gorhe succumbs to black fungus at the age of 44
Also Read: Abhinav Bindra recalls how a dodgy wooden floor robbed him of a good performance in Athens Olympic Games final