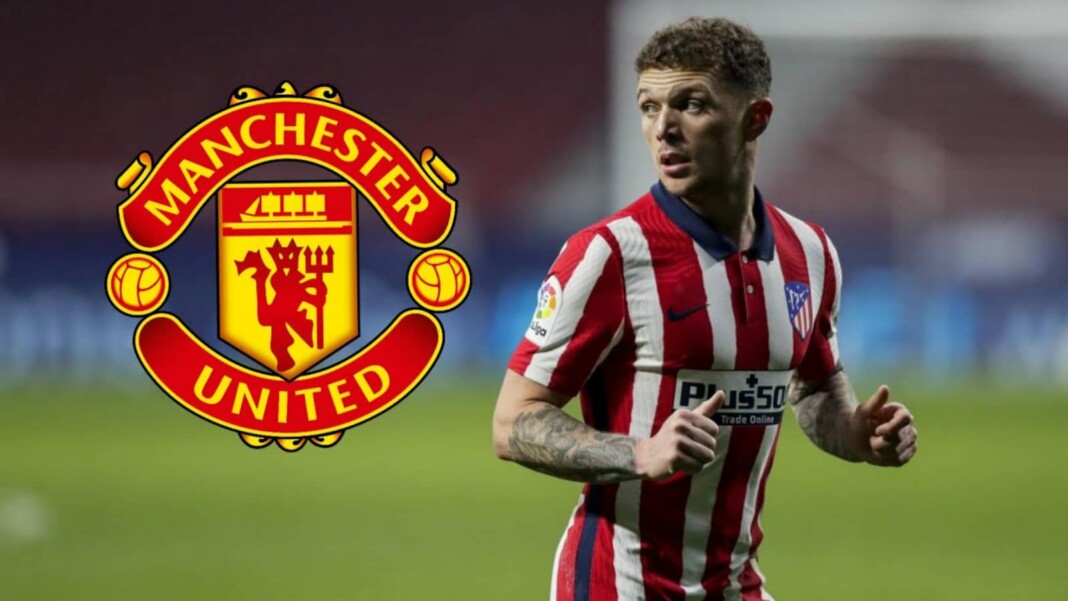 Since the start of the summer transfer window, Manchester United are linked with the Atletico Madrid full-back, Kieran Trippier. The club is looking to sign a back-up for Aaron Wan Bissaka who is phenomenal for Manchester United since his arrival at Old Trafford. Though the manager, Ole Gunnar Solskjaer, has two quality young full-backs at his disposal, he is looking for a player who posses experience in English Premier League.
On the other hand, despite Manchester United sending their bid, Atletico Madrid have rejected it as they seek a fee in upwards of €40 million. Both clubs are still in discussion over a potential deal for the player. The report read:
Trippier is reportedly eager to return to the Premier League, with Manchester United his preferred destination. The Telegraph says the 30-year-old full-back is set to inform Atletico Madrid bosses of his desire to play in England, but Trippier's £30million price tag could provide a roadblock.
Should Manchester United sign Kieran Trippier?
After a five-year stay in the English Premier League, the player moved to Spain in the search of greener pastures. After the end of 2014/15 campaign with Burnley in the English Premier League, he moved to Tottenham Hotspur. In his four years in North London, the team finished only in top-four but failed to win the Premier League.
The player departed to Atletico Madrid at the start of 2019/20 season. Under Diego Simeone, the team finished third position and had four assists to his name in the campaign. In the subsequent 2020/21 season, Rojiblancos won the league where the player contributed to team's goal tally with six assists.
Though Aaron Wan-Bissaka has better stats than Kieran Trippier as a right-back, it is the attacking dimension that the 32-year-old offers excites the fans. However, Trippier will be more of a back-up and not a first team player. In that case, the Old Trafford outfit has to re-think about the investment.
Manchester United have two players, Diogo Dalot and Brandon Williams, to feature as back-up at Old Trafford. They sent Dalot on loan to AC Milan where he had two G/A to his name in 10 starts. On the other hand, Brandon Williams featured only in few games for Manchester United as he had a big role to play in PL 2. However, Williams is liked by Ralph Hussnhuttl and will go on loan to Southampton. Though Dalot is liked by AC Milan, Manchester United need a permanent transfer for their player or they are likely to keep Portuguese at Old Trafford.
Compared to Kieran Trippier, extending the chance to Diogo Dalot seems to be great option for Manchester United. Not only the club can save the transfer fee but also can keep the wage bill simple. Also, the team can invest the same on a defensive midfielder whom they are scouting over two transfer windows.
Kieran Trippier earns close to £4 million per year whereas Diogo Dalot earns a sum of £1.4 million per year. Also, the age is on the Portuguese full-back. Dalot also offers the attacking threat and is versatile as well. Signing Trippier will also affect the club's transfer strategies.
To conclude, Manchester United should look at signing a central defender as well as a central defensive midfielder before signing Kieran Trippier. If Red Devils are able to generate funds for the English international through some sales they can take a chance and sign Trippier from Atletico Madrid.
What are your opinions on signing Trippier from the Spanish outfit? Should Manchester United sign him?
Also Read: Newcastle United transfer news: Florian Lejeune completes his move to Alaves