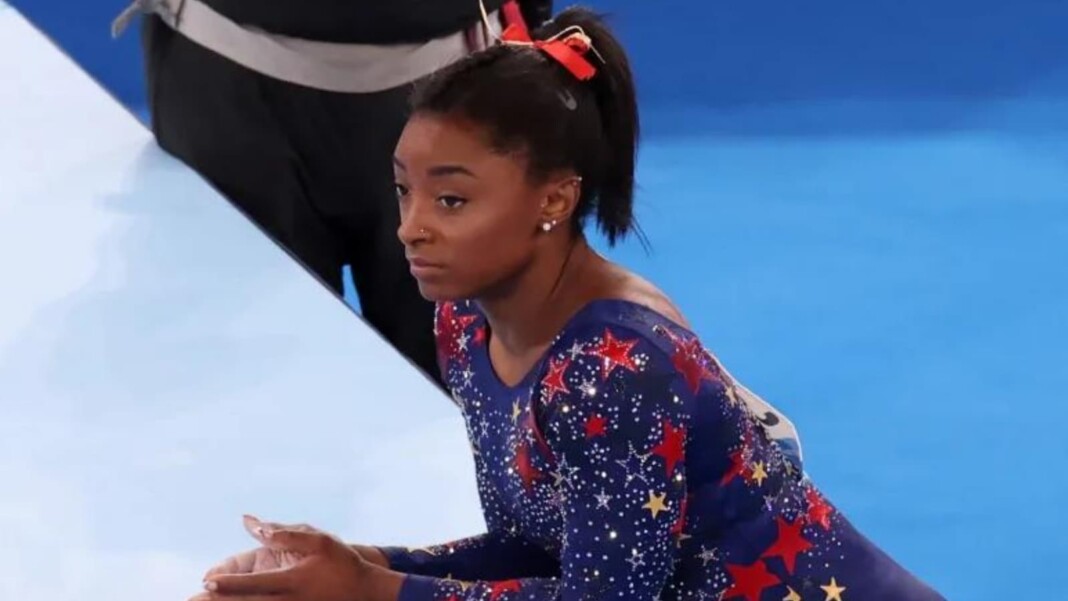 The women's team all around finals in Artistic gymnastics was held on day 5 of the Tokyo Olympics. The ROC, USA, China, France, Belgium, Great Britain, Japan and Italy qualified as the top 8 teams for the finals of the event.
The ROC managed to finish first, after a great performance in the qualifications, being led by Melnikova. USA's errors in the qualification mean that they would only qualify in second place, putting pressure on the team to perform on the day of the finals. The finals got off to a great start for ROC with Liliia Akhaimova recording the highest score of the vault rotation, of which USA was a part. The ROC led after the first round with a score of 43.779.
While the vault is USA's strong suit, it was a disastrous start to Simone Biles' finals. Biles took a big step in the vault, which is unlike her, and only managed to score a 13.766. It was shocking for the US team, as they were second after the first rotation, with a score of 42.732.
Simone Biles Steps off Competition Floor after disastrous vault performance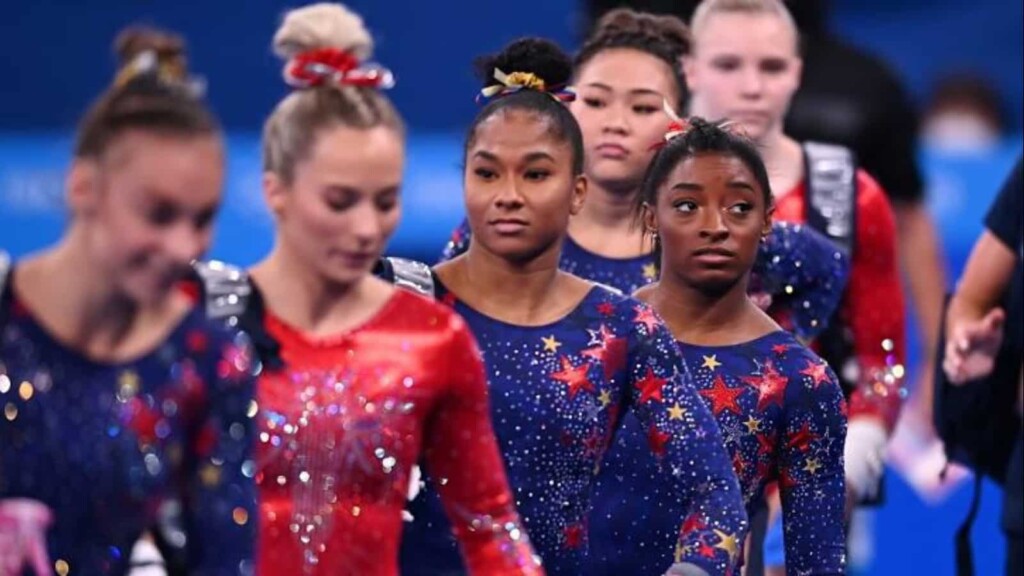 Confusion ensued after Simone's Vault, as she stepped off the competition floor almost in tears. There were several speculations as to what had happened to her, with many people thinking she was succumbing to the pressure after an already weak qualification performance.
Biles came back to the competition floor after a few minutes, and had a talk with her team. Jordan Chiles was already preparing to replace Biles in the second rotation. She had a heavily strapped foot, with several suspecting an ankle injury. Reports confirmed that Biles will sit out the women's team final. The pressure is on for the US women's Team, with Sunisa Lee now taking the lead. Jordan and Sunisa will now be forced to perform in all events going ahead. The door is wide open, as ROC now leads by almost 2.5 points after the second rotation.
Also read: Will Simone Biles' Faltered Start in Qualification at the 2020 Tokyo Olympics Spell Trouble for Her and the US Team?