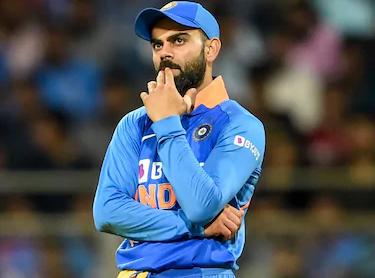 Corona virus nowadays is the biggest issue that is going around the world. Everyone is coming forward to help the government to tackle this situation by contributing to PM-CARES fund and showing there concern towards the steps taken by government. Sports action throughout the world has stopped and players are currently staying at home.
The captain of Indian cricket team Virat Kohli has also shown concern on the corona virus issue that has spread across the continents. He has shown his concern on his live video on Instagram where he joined England batsman Kevin Pietersen and both talked about the prevailing situation.
Kohli said "Yes, we are at home and just trying to get through. It has been difficult and intense all over the world. It is quite tough." And when Kohli asked Pietersen regarding the situation in UK he said "Exactly the same. We are in complete lockdown but luckily, we do not live in the city so we are not struck in an apartment. We have space, we have got a garden. It is tragic what is happening."
Further Kohli added "We went away to a farm before everything got intense. So, we have been lucky that we actually have been in decent space, people are just trying to get through, it is tough to watch."
The pandemic is increasing day by day and creating a havoc more than 44,000 people have died around the globe 9,00,000 have been diagnosed and 1,90,000 have been recovered. The total cases on India are 1965 and 50 people have died.