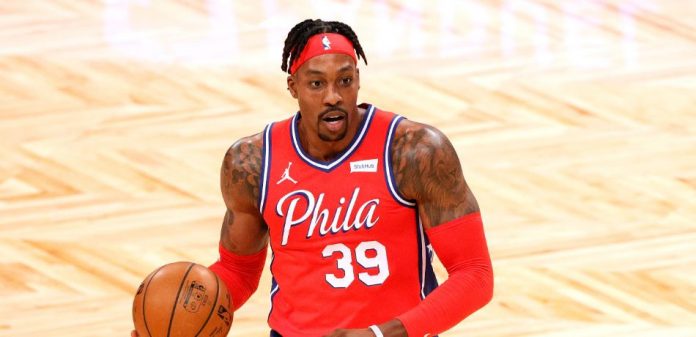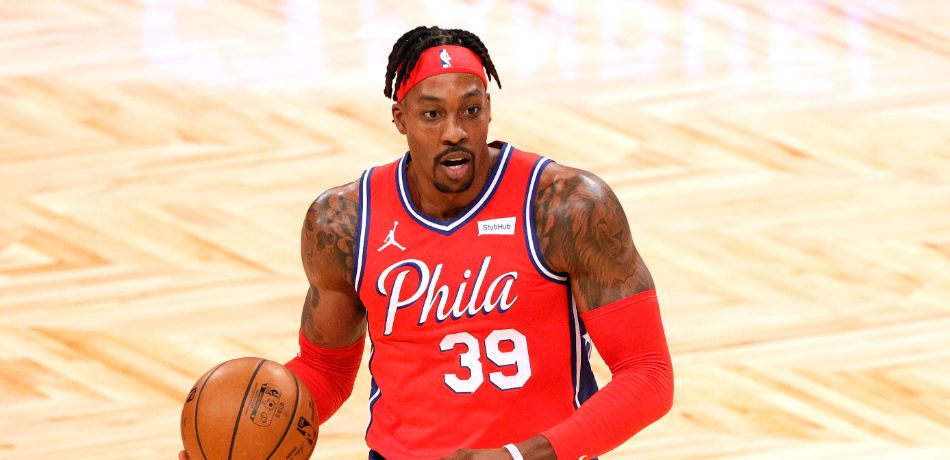 The 'Steel Man' who is also referred as 'Super Man' and goes by the name of Dwight Howard was seen recently in a interview with GQ sports. Where the Los Angeles Lakers veteran centre answered many questions relating to LeBron's Pistons scuffle, NBA 75, media being ignorant, the hate he gets for no reason and the topic regarding Ben Simmons which is a headline everyday was also discussed with Dwight Howard.
Winning the 2020 National Basketball Association championship, and being a free agent the next summer. The veteran decided to join Philadelphia 76ers when recruited by Joel Embiid the all-star centre. Dwight though coming off with his first career championship with Los Angeles Lakers could have signed there for a another year but wanting more play time he took his veteran talent to Philadelphia 76ers.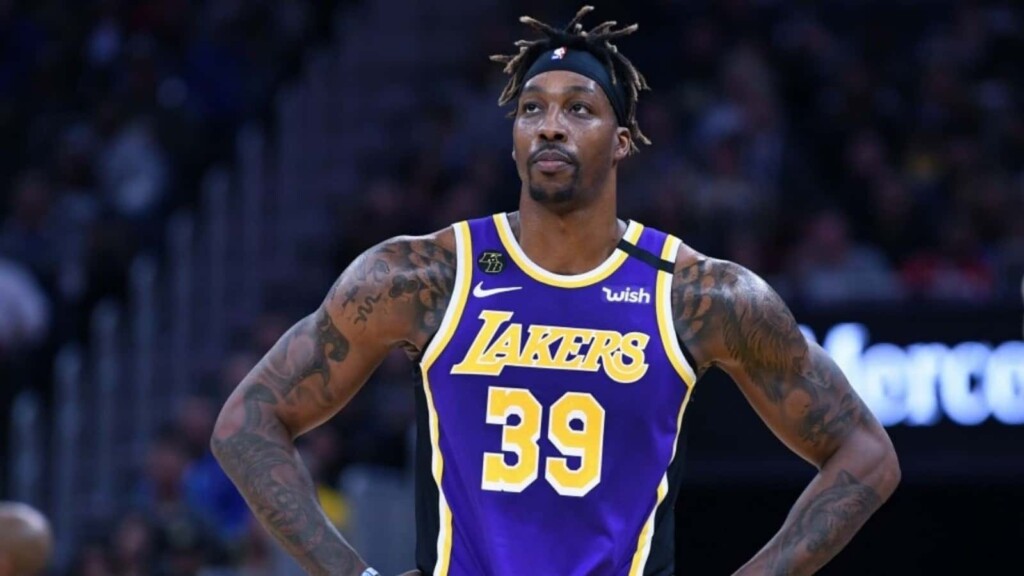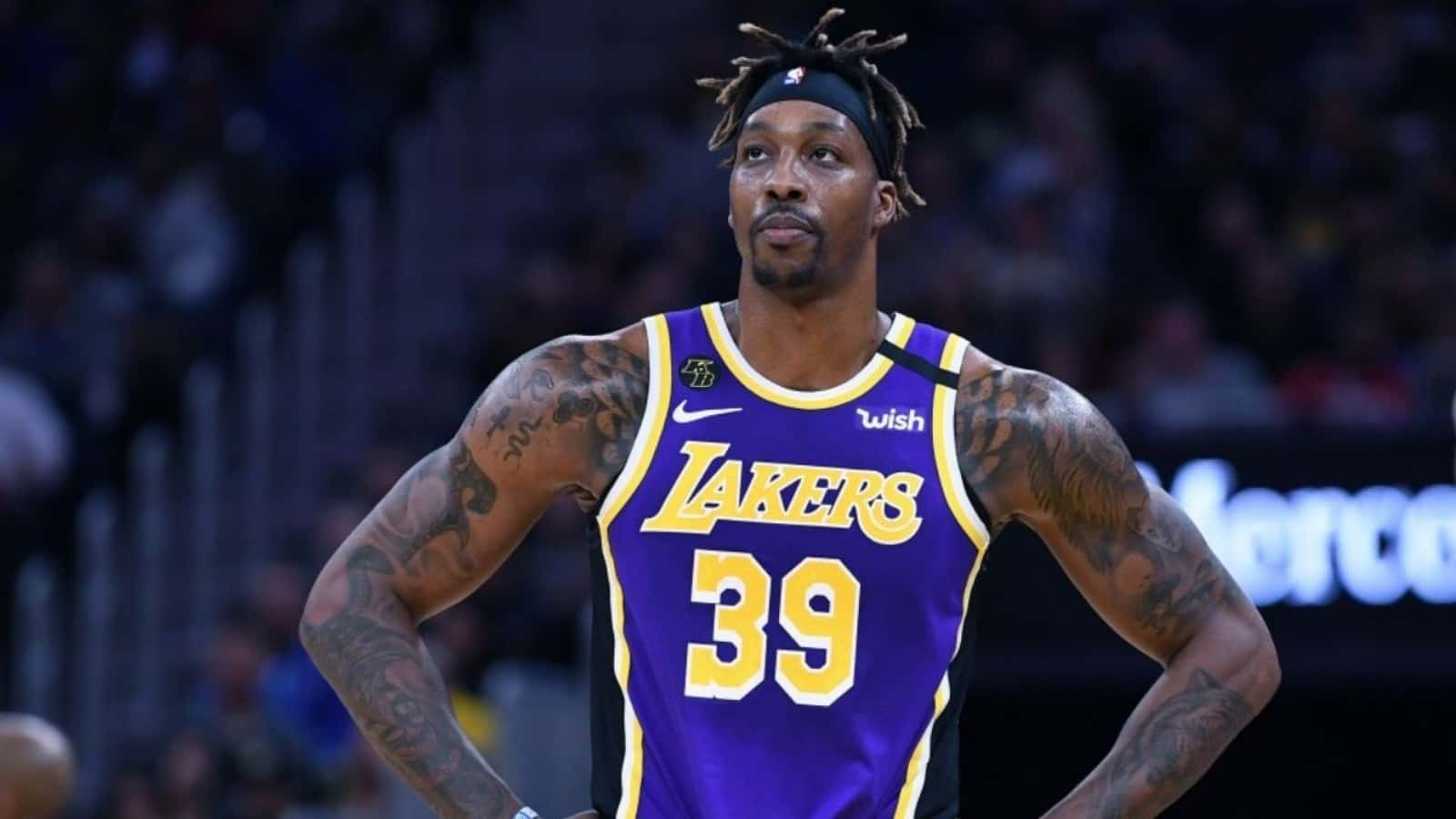 Also Read:Watch: Chef Stephen Curry cooks brother Seth Curry with insane three…
What was opinionated by Dwight Howard on Ben Simmons?

At GQ sports when questioned about the current scenario between Ben Simmons and Philadelphia 76ers, Dwight responded with logical answers and was defending his friend while showing sympathy to him for being a part of such mess. Dwight last year played a role of veteran in his time at Philadelphia and helped Ben Simmons and team to improve as well as make difference on both the sides of the court.
When got questioned that:
"I talked to Ben Simmons a few months ago, and he mentioned you were someone he leaned on a lot last season in Philly. Can you tell me a bit about your friendship with him? The way you tell it, especially about how folks don't understand you, your journeys are similar."
Dwight responded with logical solution and facts where he was seen quoting the statement:
"I know exactly what he's going through. It's a learning phase. I don't think people understand how difficult it is to be an 18 year old kid to come into a world like this. It's a different reality being in the NBA. Ben is young and being the face of a franchise going through changes. And everything you do will be publicized. All your mistakes, all your failures. When you do something bad, they put that out there more. The whole world sees it and they judge you based off your mistakes. All of us have problems we deal with on the daily. I don't think people really and truly understand that part and they get offended when players don't wanna talk or won't do certain things."
Dwight showed his sympathy towards Ben and how hard the things get from his perspective towards the mess. He also said that, you should not judge or speak on a situation when you are unaware about the things going on behind the door. Also complementing him he quoted: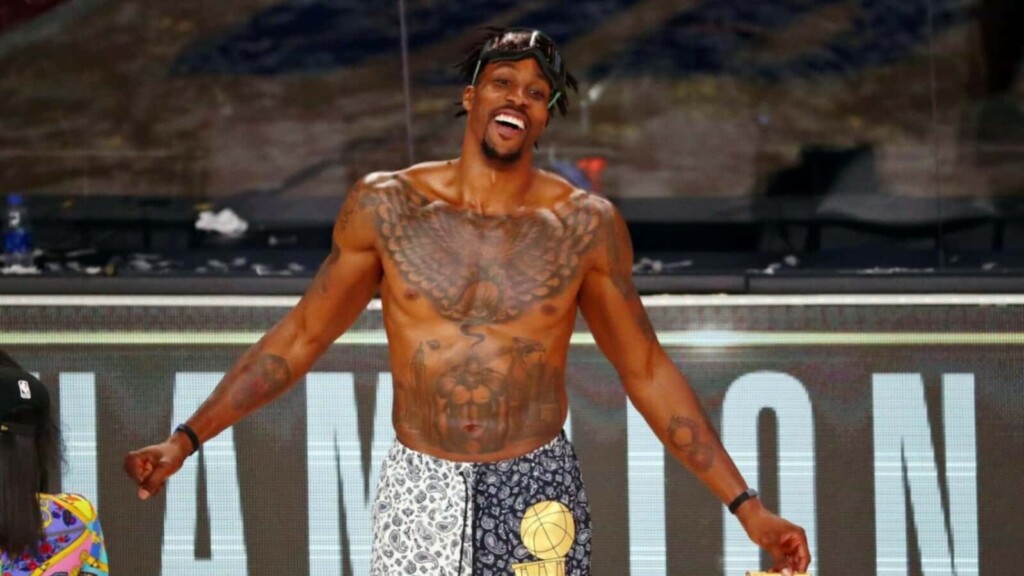 "People say he isn't where he needs to be as a player, but I'm proud of his growth. I'm always gonna stick up for him, he was my teammate. At the end of the day, even if we don't play on the same team, you still my brother." This was how he showed love to his friend when questioned.
The follow up question which was related to Ben getting the right treatment was asked. Dwight talked about mental health, intentions and unwanted attention, while also speaking about the pressure Ben was stuck between in.
Dwight response to :
"Do you think folks are doing right by him in Philadelphia? The fans, the team?"
was stated as :
"It's difficult to talk about mental health for a lot of people. You don't want everybody in ya business. On the other end, if you talk about this kind of stuff, it's gonna bring a lot of attention, and it's not always good. Everybody doesn't have the right intentions and you have to watch what you say and do in the public eye. I know for him: that was a real tough situation because he's dealing with a lot at home and with his family.He's done the best job he can. I don't think the Philly fans have really treated him fairly throughout this whole situation based off what they heard in the media. They feel like he's obligated to them. But what if this was your son or daughter or one of your friends dealing with what Ben's dealing with? How would you handle it? How would you feel?"
Then when questioned about Ben not dunking the ball in Game 7. Unlike Doc Rivers, Dwight didn't throw Ben under the bus but said he was pissed and he wanted him to try and score, he also added that he can't blame the whole situation on him it was just very unfortunate.
Dwight Howard on replacing Ben Simmons in the situation he is stuck in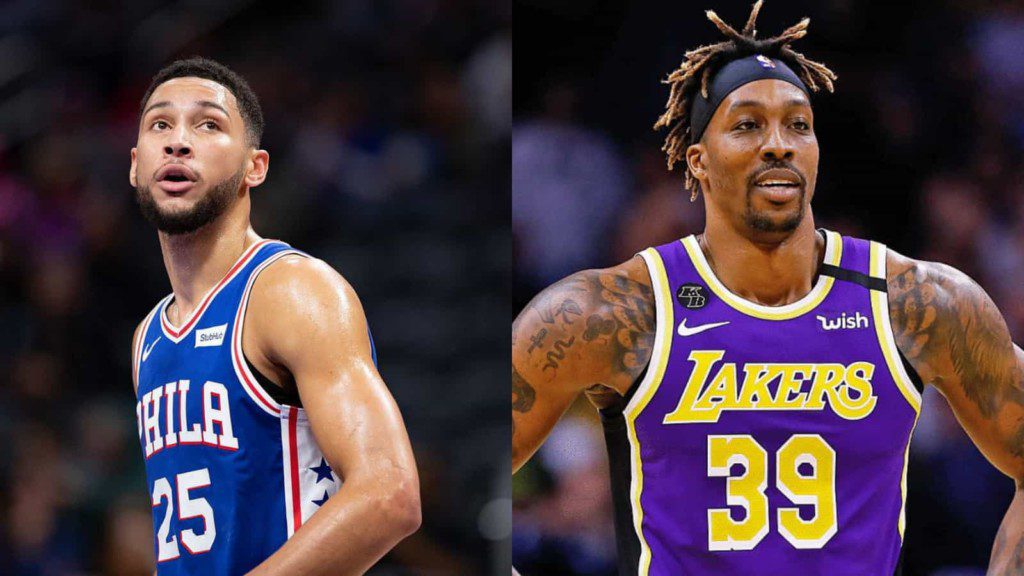 When Dwight was questioned that if he was in place of Ben would he return to Philadelphia 76ers. He responded logically and revealed his plans relating to his time back in Orlando Magic.
Dwight responded to this question "If you were in his shoes, would you come back to Philadelphia?" as:

"Well, I would have to be a professional first and do my job. To the best of my ability. But he probably just wants a fresh start. That's why I wanted to leave Orlando. I just wanted a fresh start. It wasn't nothing wrong with the team or the city. I loved Orlando. Loved Orlando! Every time I left Orlando I couldn't wait to get back home to Orlando. It had nothing to do with the people of that city at all. I was there for eight years of life and I wanted to be somewhere else. Everybody deserves a chance to be reborn. I was way too comfortable there and I wanted to grow as a man. I feel like since I left Orlando all the things that I've wanted happened in my life. Everything. I'm thankful that me leaving Orlando happened because if not I would never be who I am today. I would've never grown."
Also Read:Raaachel" Watch: Fans dig 'dirty' to bring up Jimmy Butler's alleged…

The super man gave a very logical response dating it back to his days in Orlando and being professional why it was necessary for him to leave and become what he is today. He also added that he has achieved many of his dreams which he always wanted to since he has left Orlando and also stated that it never had anything to do with the city and he infact loved the city and always wanted to be back there everytime he left.