Japan's Nishiya Momiji created history in skateboarding at Tokyo Olympics, after not only becoming the first woman to win a medal in skateboarding as it made its debut at the Olympics, but she also became one of the youngest Olympic Medallist in history. She won gold for her host country in the street event of skateboarding, where athletes perform 2 'runs' and 5 'tricks'. The top 3 scores of the 7 are taken into consideration and count towards the final ranking.
Nishiya started of with a strong run, scoring a 3.02 in her first run. Her second run was not as great, as she registered a 2.91. Netherland's Roos Zwetsloot was leading after the runs, with a total of 7.14. She would go on to eventually finish 5th. Brazil's Rassya Leal held second place with 6.07 and Momiji was in third, with a score of 5.93.
In the tricks, Momiji registered a 0 in the first two tricks and was in big trouble. However she shined under pressure, and earned her highest score of the event in the fourth trick, with 4.66. She also got a score of 4.15 and 3.43, both of which were enough to win a gold medal. She finally finished with a total of 15.26.
History Created at the Olympics as the world sees the Youngest Podium in the History with some of the Youngest Olympic Medallist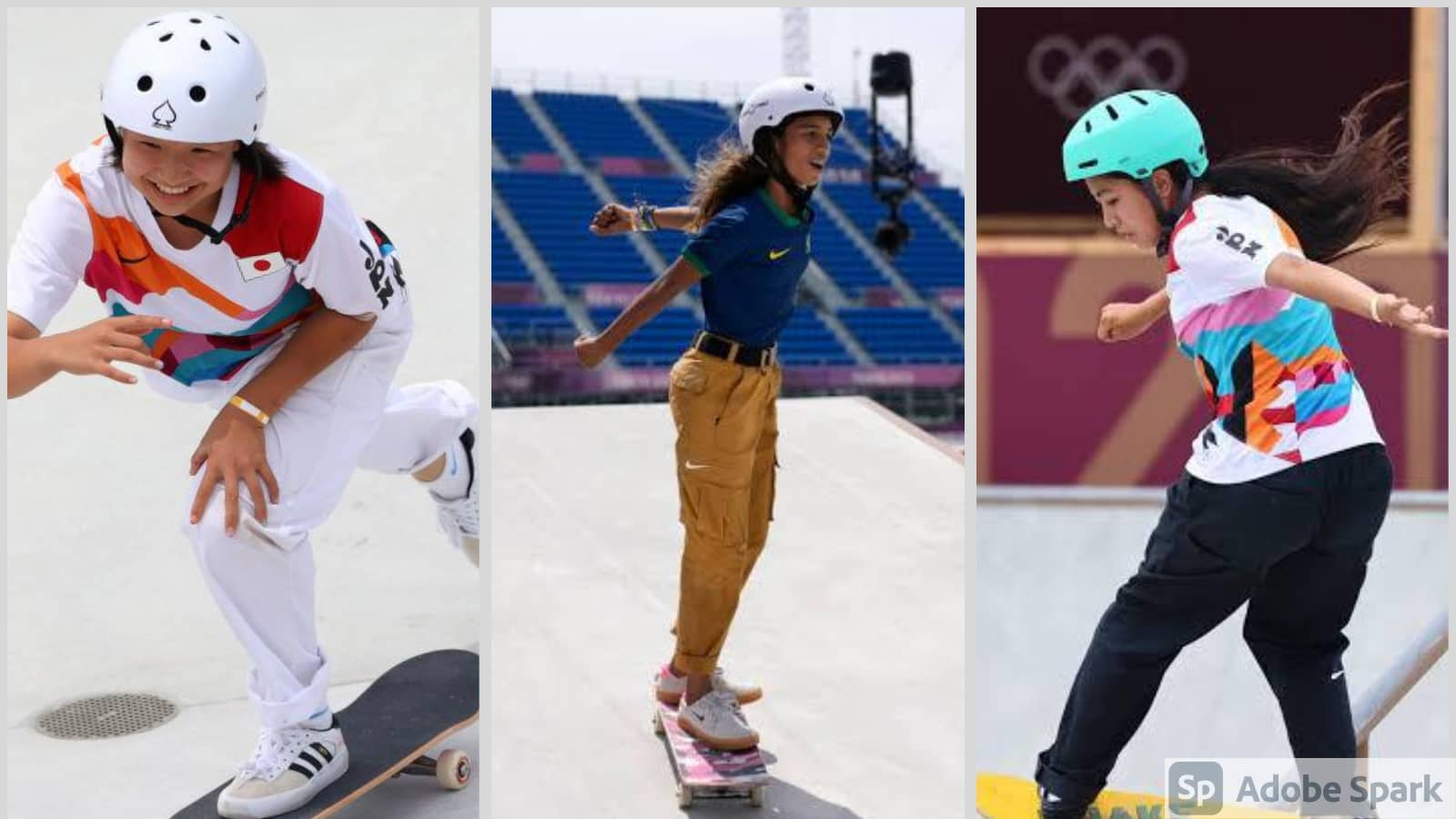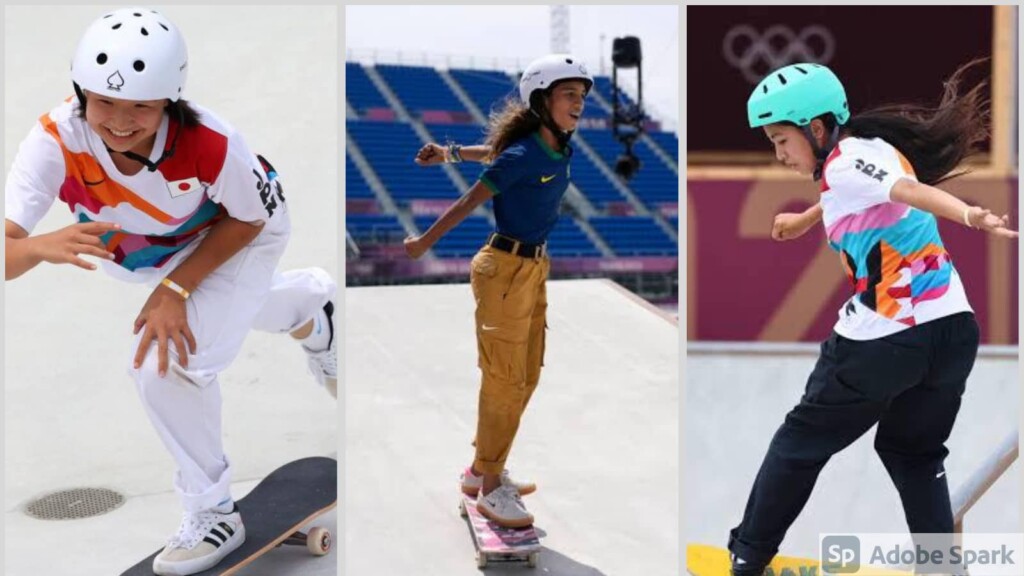 Not only did Nishiya Momiji become one of the youngest Olympic medallist of all time, but the women's street skateboarding podium also became the youngest podium in the history of the Olympics. Momiji, just 13-years-old, was accompanied by Brazil's Rayssa Leal who is also 13, and Japan's Nakayama Funa who took bronze at the age of 16 at the Tokyo Olympics.
Rassya finished with a score of 14.64 which was enough to take second place. Japan's Fun had a low score in the runs, but she scored a spectacular 5.00 in her first trick, which was the highest score of the event. Even though her third score was just 2.67, a 4.20 in the fourth trick meant the teenager had clinched the bronze medal in skateboarding at Tokyo Olympics.
Japan has now taken both the gold medals in skateboarding in the street event, after Yuto Horigome won the event just the day before.
Also read: Archery at Tokyo Olympics: South Korea Takes Gold in Women's Team and Mixed Team