The women's park event was the third medal event in skateboarding and it saw the youngest medallist at Tokyo Olympics. The Park event features skateboarding in a skate park, where the bowl shape allows competitors to gain momentum on the nearly vertical sides to perform tricks while airbound. The competitors are allowed three runs for 45 seconds each, and are scored by a panel of judges. The highest score among the runs is the final score on which the rankings are determined.
Japan's Yosozumi Sakura at just 19 years old, clinched the gold medal in the event, after a spectacular first run that scored a 60.09. Her next two runs scored a 32.20 and 50.04, but her first run was enough to ensure that she had won the gold medal.
Japan's Kokona Hiraki, at just 12-years-old as she clinched the silver medal. Her first run of 58.05 had already put her in second place, but she bettered her score by accumulating a total of 59.04. Although she fell in the last run, she had already paved her way to become the silver medallist in the event. Hiraki has become the youngest medallist at the Tokyo Olympics, and has etched her name in history as one of the youngest medallists at the Olympics.
13 year old Sky Brown of Great Britain, one of the pioneers for skateboarding, took home the bronze medal after a fantastic last run. Her first two runs were not great, and could only score a 47.53 and 47.37, putting her out of contention. However, her last run of 56.47 was enough to inch her way into third place, as she took home the bronze medal in skateboarding at Tokyo Olympics.
Twitter Celebrates the youngest medallist at Tokyo Olympics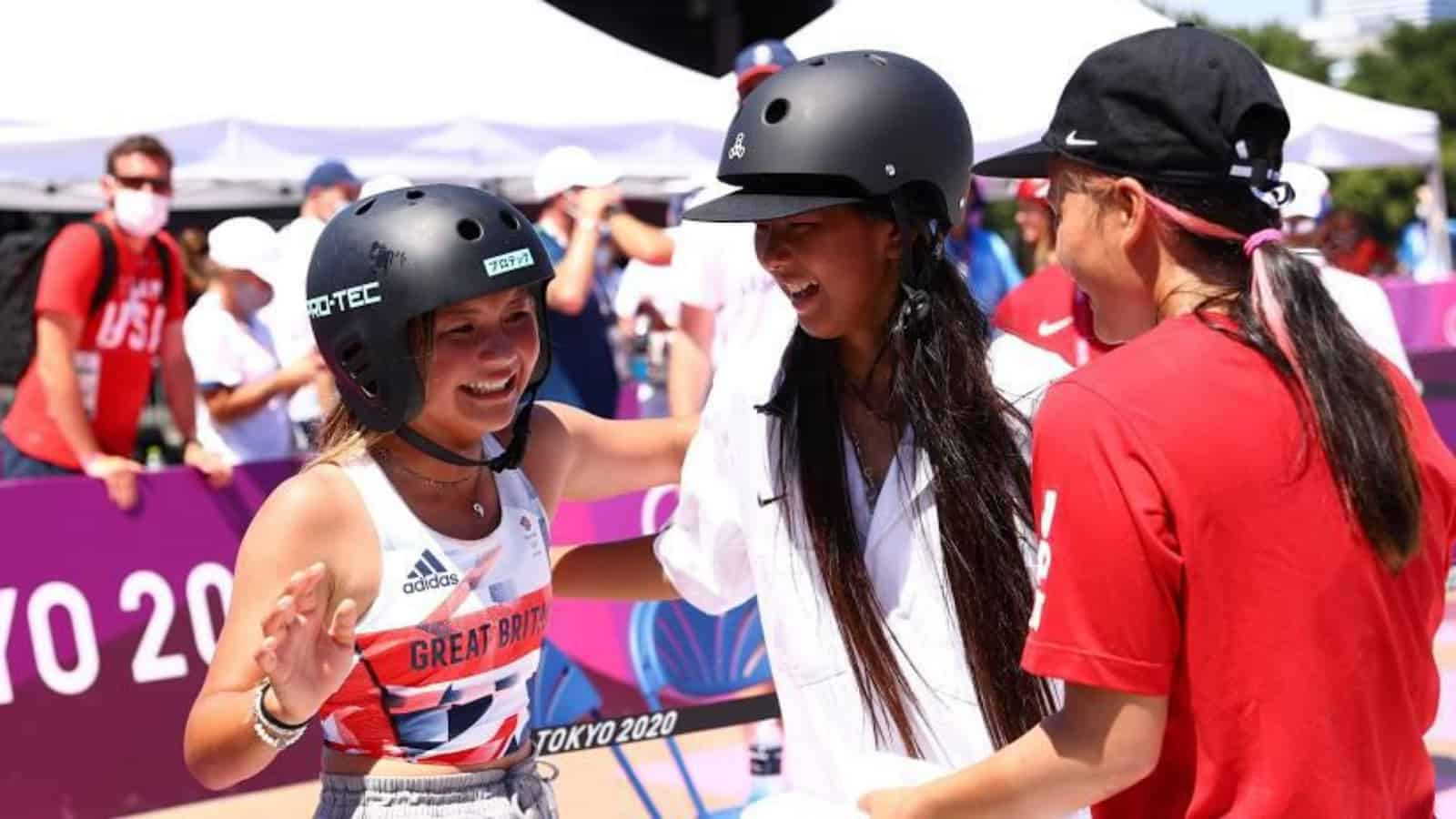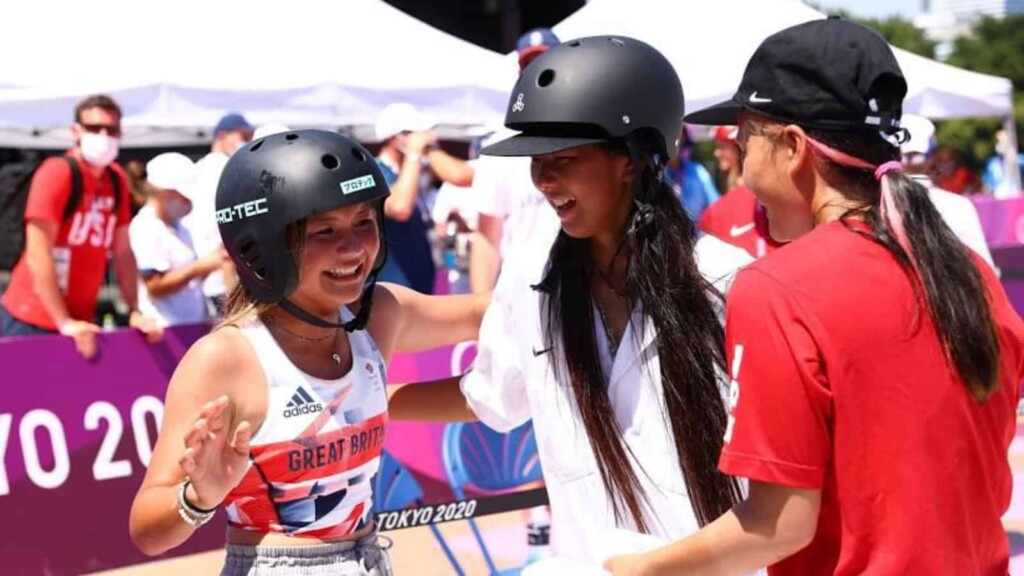 The youngest medallist at Tokyo Olympics is just 12 years old, as Kokona Hiraki clinched the silver medal, while Japan dominated, as Sakura Yosozumi won the gold.
Sky Brown became Great Britain's youngest medallist at the Olympics ever.
Also Read: Tokyo 2020: Two Kenyans on the podium for Men's 800m finals, as Emmanuel Kipkurui takes gold