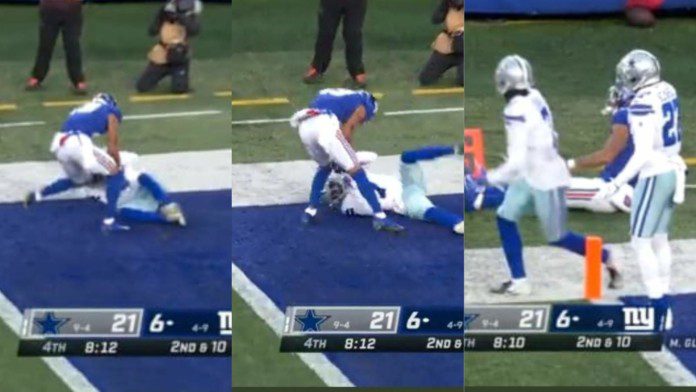 Dallas Cowboys star cornerback Trevon Diggs caught his 10th interception of the season against the New York Giants on Sunday. The star CB achieved this feat when he intercepted an underhanded pass thrown to WR Kenny Golladay by Giants QB Mike Glennon in the end-zone from the Cowboys' 27-yard line.
The pick was ruled incomplete by the officials on the ground. However, Cowboys coach Mike McCarthy challenged the decision. It was changed from an incompletion to an interception.
Head Coach McCarthy's reaction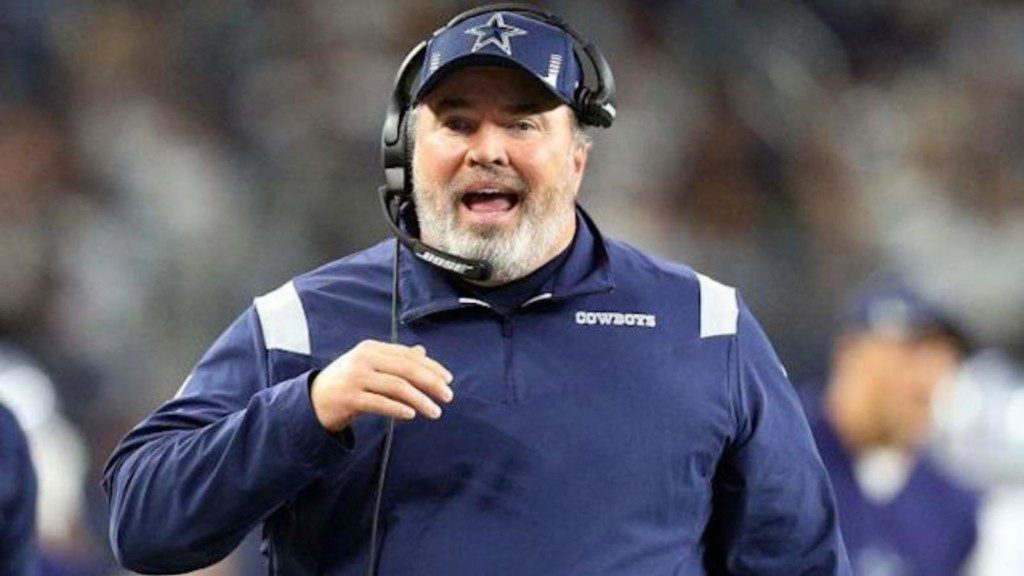 "You're seeing a young man really coming into his own," McCarthy said in an interview after the game. "He's obviously having a great season, but he's done it since he arrived in Dallas. I think when everybody asks about that moment that you have when you see a great player kind of come into his own, it's that last training-camp practice of his rookie year when he goes out and has an interception in the two-minute half drill.
The two-minute end-of-the-game drill and he has two more picks in a game, so he has four interceptions in final training-camp practice. And it's kind of been that way since. This guy does it every day, and he's playing at a really high level with great confidence right now."
Related: 'Cowboys in trouble' Stephen A. Smith slams Dallas Cowboys following their defeat against the Raiders
What the star CB had to say for himself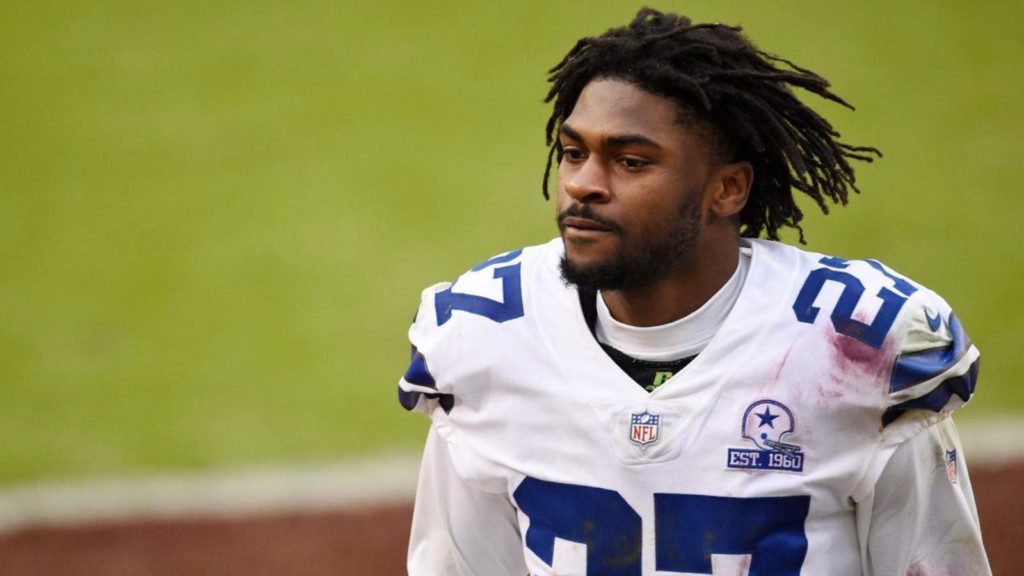 Diggs said, "I've got to set new goals now. I'm going to set another one and see if I can accomplish that. But as long as I do what I do on the field — just come to the game, come to work, come ready to play — the sky's the limit."
With 10 interceptions under his belt, Diggs is behind Spec Sanders (New York Yanks), Dan Sandfier (Washington Football Team), Lester Hayes (Oakland Raiders) each with 13 interceptions in a single season. Trevon Diggs stands to threaten the 69-year-old record of Night Train Lane for the most interceptions in a season. The former Hall of Fame defensive back had 14 interceptions when he played for Los Angeles Rams back in 1952.
Related: Twitter Reacts as Aaiden Diggs Floods NFL Cam With Boatload of Cuteness
Fans react to Travon Diggs' performance
Also Read: "Great Defense, Poor Offense" Skip & Shannon talk about Cowboys' chances to secure the No. 1 seed in NFC