Minecraft challenges players' imagination with the amount of items that they can make in the game. In this article we discuss the perks and how to make a Smoker in Minecraft with all its details listed below.
Players can craft a variety of things in this game and this includes some simple machines to make other things in turn. Some of these are very basic and players need to craft them at the start of the game to be efficient. They serve a variety of purposes but making life easier in Minecraft is the prime purpose.
Down below we take a look at how to make Smoker in Minecraft and its uses!
Smoker in Minecraft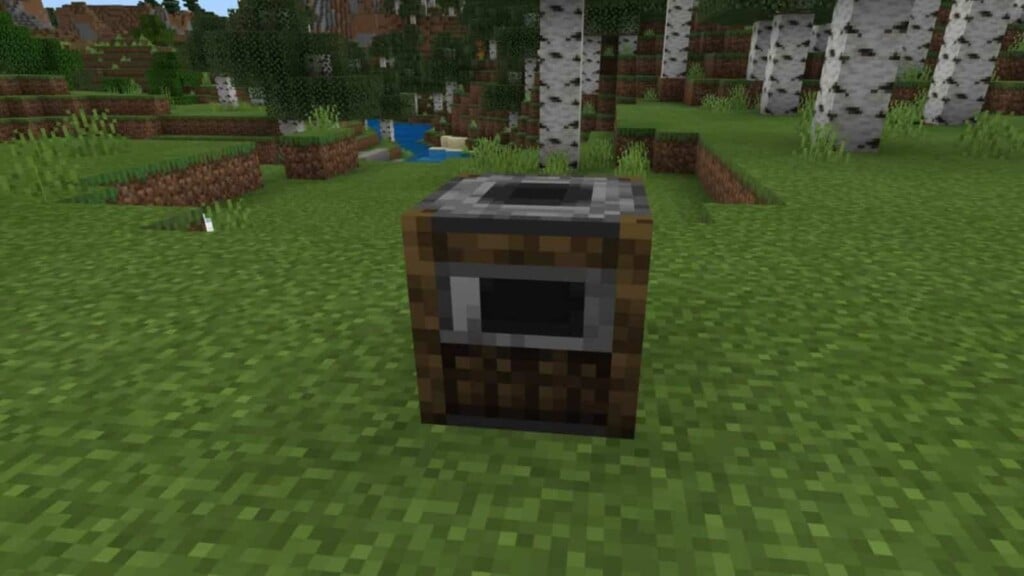 The Smoker in Minecraft is a block that lets players cook food and is quite similar to the Furnace, However, it is the mid-tier upgrade and does its job twice as fast!
Related: Top 3 Uses for a Pet Dog in Minecraft!
Natural Spawn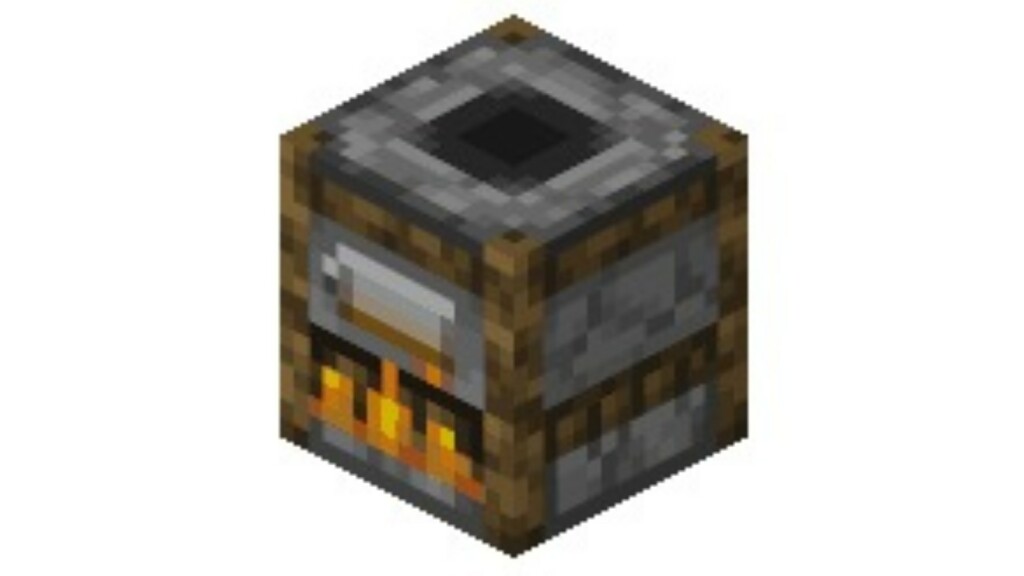 Smelters are naturally found in the villager houses, particularly the butcher house. This is the only place in Minecraft that spawns a Smelter naturally.
Uses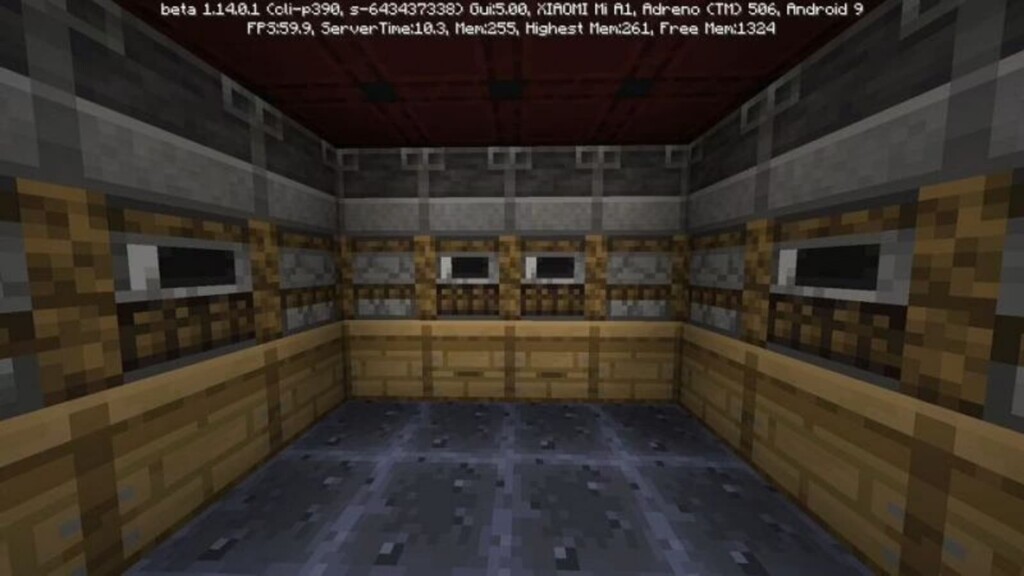 The Smelter is a mid-tier upgrade for a Furnace, like its sister, Blast Furnace. The Smelter is for smelting only food items in the game. This means that rocks blocks, metal blocks and other ores cannot be smelted inside it.
However, the perk is that it can cook food twice as fast as the Furnace. This is time saving during big batches of cooking. The fuel is also used at a double rate, therefore, keeping the cost the same and saving time.
Villagers can also change their profession to a Butcher using a Smoker block.
How to make a Smoker?
Players need only two items to make a Smoker in Minecraft. These are:
Any log/wood/stripped wood x4
Furnace x1
Players can the first from breaking wood or by using a shear on a piece of Wood.
Players can make a Furnace by following these steps.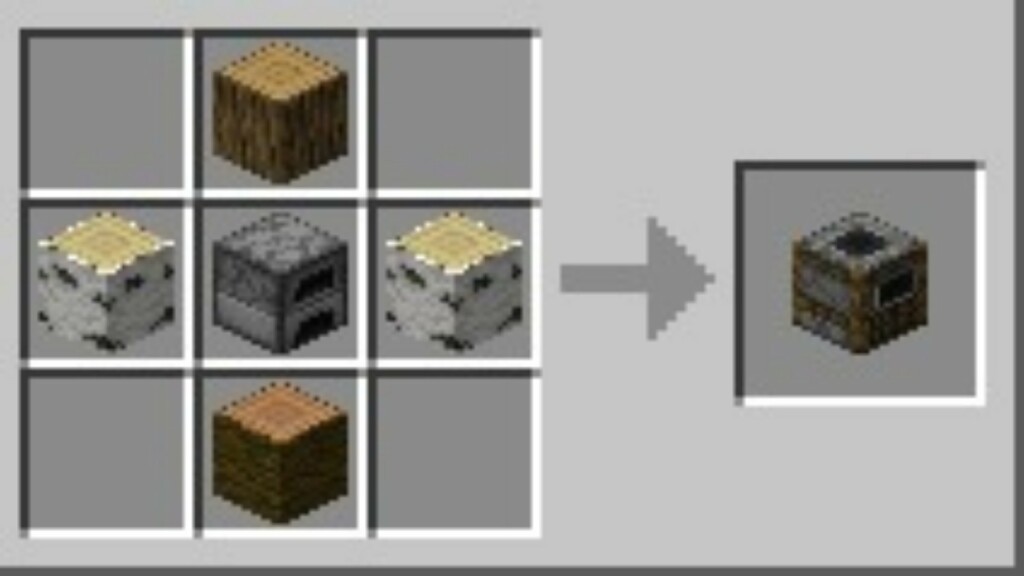 Combine the two items in the Crafting table in the manner shown above to make a Smoker in Minecraft.
How to use a Smoker?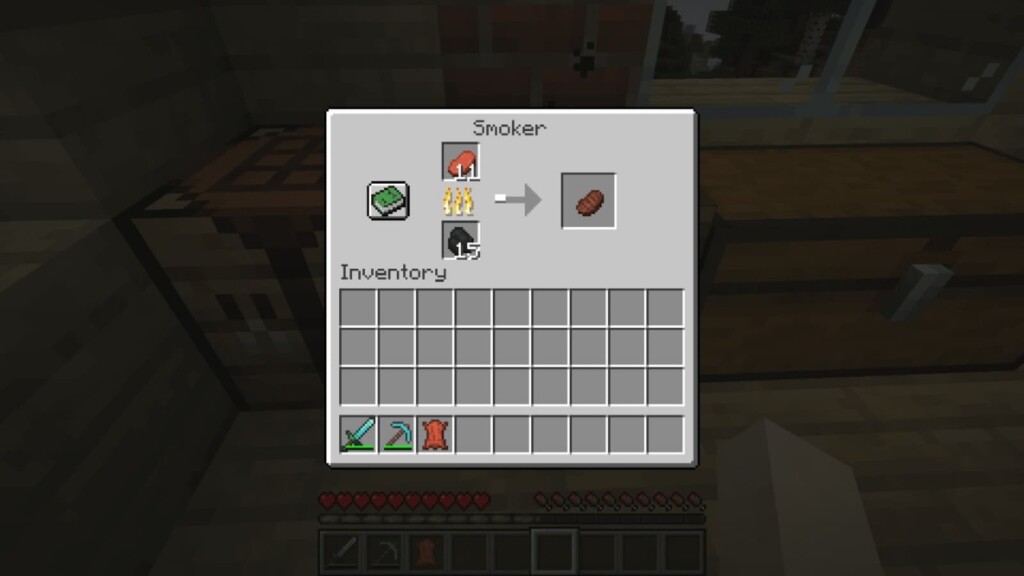 Using a Smoker is relatively simple and players simply need the food item that needs to be cooked and fuel, i.e., coal/wood.
Step 1: Open the Smoker by clicking on it.
Step 2: Place the Food item on the top slot and the fuel on the bottom slot.
Step 3: After the cooking is completed, collect the food by dragging it or Shift-clicking it from the right-hand box.
Players will also receive EXP orbs.
Follow our Instagram page for more updates on gaming and esports!
Also read: How to make a Ladder in Minecraft: Materials, Uses and more!