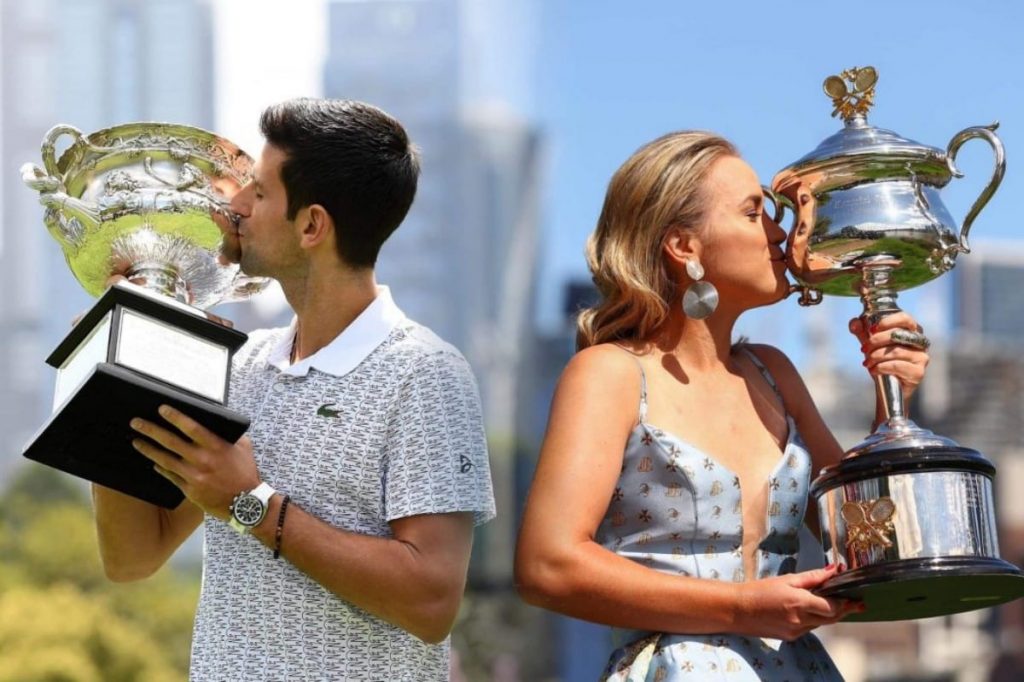 17-time Grand Slam champion, Novak Djokovic is truly exceptional as he is a player who has managed to stand out with an identity for himself around the likes of Roger Federer and Rafael Nadal. The World No.1 has gathered enough experience and expertise about tennis and his words can prove to be really influential for the next-gen players of tennis in any format or category.
Last season, the Serb won the Australian Open in the men's category and America's Sofia Kenin won it in the women's category. Recently, she has revealed that she did have a chat with Djokovic before her title match as it was something "really special".
"He (Djokovic) told me some things before the final, which was, special": Kenin
Sofia elaborated on her small episode with the Serb at the pre-event press conference at WTA Abu Dhabi. However, the 22-year-old chose to not disclose the chat with Djokovic before the Melbourne final last year.
"I definitely think I can talk to Novak. Since we started talking, it's been helpful. We're both defending champions, and I think he would give me some great advice. And he did give me great advice before the final. We're practicing next to each other. And then, he came up to me was really nice about it. And, told me some things before the final, which was, special since, obviously I was crazy nervous. He told me some things, which I will not disclose since I'd rather keep it secret," Kenin stated.
It will be interesting to see young Sofia going into the opening Grand Slam of 2021 as a defending champion. The American will be heading to Melbourne soon for the Australian Open, the place where she won her maiden Grand Slam last year.
Also Read: Find out the reason why Sofia Kenin lost her management contract