Babar Azam has been one of the most stalwart batter in the modern times. He currently holds the the top spot in white-ball cricket and third spot in the red-ball cricket.
Cricket commentator and former England skipper Nasser Hussain compared the cover drives of the current batters and rated Babar Azam over Virat Kohli, Kane Williamson, and Joe Root. He stated that if he had to pick one cover drive to suggest to a young player, he would go for Babar Azam's. He said that he has closely observed both the batters and while Kohli plays with a quick wrist motion, Azam plays a conventional one.
"Sorry Indian fans I'm gonna be biased and go with Babar Azam. I nearly went with Kohli. He has the fast flick of the wrist but Babar has the conventional way of playing it," he had said this to a presentator.
ALSO READ | Hardik Pandya compares his teenage picture with son Agastya- see pic
Suryakumar Yadav can replace Babar Azam as No.1 T20I batter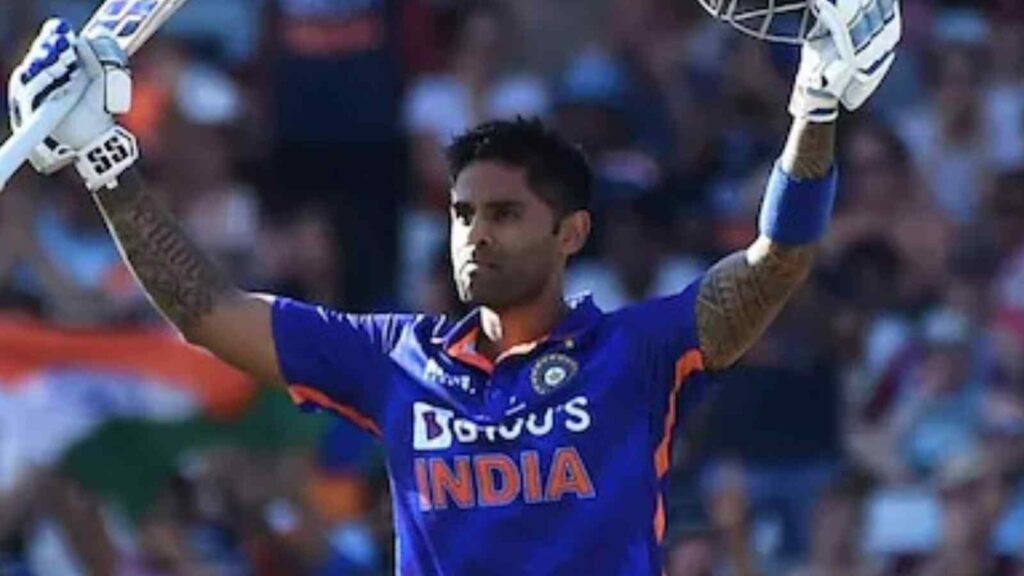 Suryakumar Yadav was promoted to open the innings and although several eyes were raised because of this decision, Yadav seem to have doing all the right things in the T20Is.
When the latest ICC rankings were released on Wednesday, Suryakumar Yadav jumped three places to reach the career-best second spot in the list of batters. He is only two rating points behind Babar Azam.
India will play two more T20Is against West Indies and if things go right for the Indian, then he will surpass Azam to become No. 1 T20I batter by the end of India's tour of West Indies.
Also, Pakistan don't have any T20I till Asia Cup and the situation seemed to be in Yadav's favour because Azam won't get any opportunity to improve his ranking points.
ALSO READ | 15 Australia cricketers offered deals to choose UAE T20 League (ILT20) over BBL
ALSO READ | Suresh Raina receives honorable doctorate from Vels University in Chennai- see pics
Do follow us on: Google News | Facebook | Instagram | Twitter