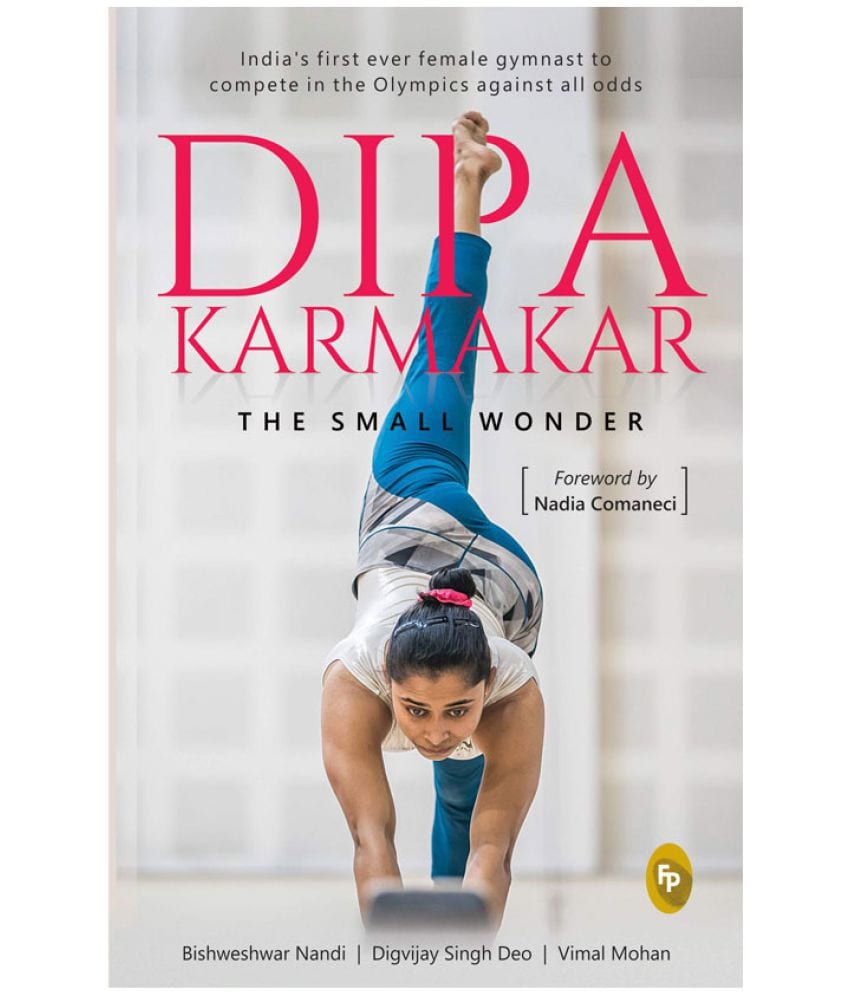 Witness the journey of the Indian sports icon of modern era – Dipa Karmakar. A girl in her early twenties who glorified the nation of billions by achieveing a feat never done before. A story of defying all the odds is what this book is all about.
5 Reasons why one should read this book –
After reading this book I felt while most of us got to know about Dipa Karmakar after her magnificent performance in Rio Olympic Games, we should also know about her coach Bishweshar Nandi. Amount of hardships and sacrifices he made to train this young lady is truly appreciable and he deserves every kind of recognition and respect from all corners of the nation.
The first chapter of the book titled 'The Leap Of Faith' is just magical. It is written in such a way that I experienced those chilled vibes of watching Dipa's performance live in a stadium by a mere reading of some words. This definitely proves how the writers successfully articulated the words.
Dipa is not an overnight success. This books takes us through the journey of decades of gymnastic in the state of Tripura. How many athletes had to give up on their dreams due to lack of training and facilities, how so many "could be" great players had to suffer due to gruesome infrastructure and how few of those did not stop and carry the burden on their shoulders and glorified this 'marginalized' sport (in Indian context). It is also a bitter truth that North-Eastern part of the nation is somewhat overlooked by the successive regimes especially in sports.
Dipa Karmakar's pre-Olympic journey is penned down with so many regional and national level games and stories which shows how a girl with her first score of "0" in an interstate level game did not get discouraged and managed to represent the nation at the greatest stage of all, The Olympics and won the India's highest sports award 'Rajiv Gandhi Khel Ratna'
Life of a Gymnast is disgraced by so many people as a mere circus performance which is very hard and unfair attitude by the people. So for the sake of one of the hardest sports on the planet, one should definitely read this book.
Order this book now on Amazon.in, click the link below.