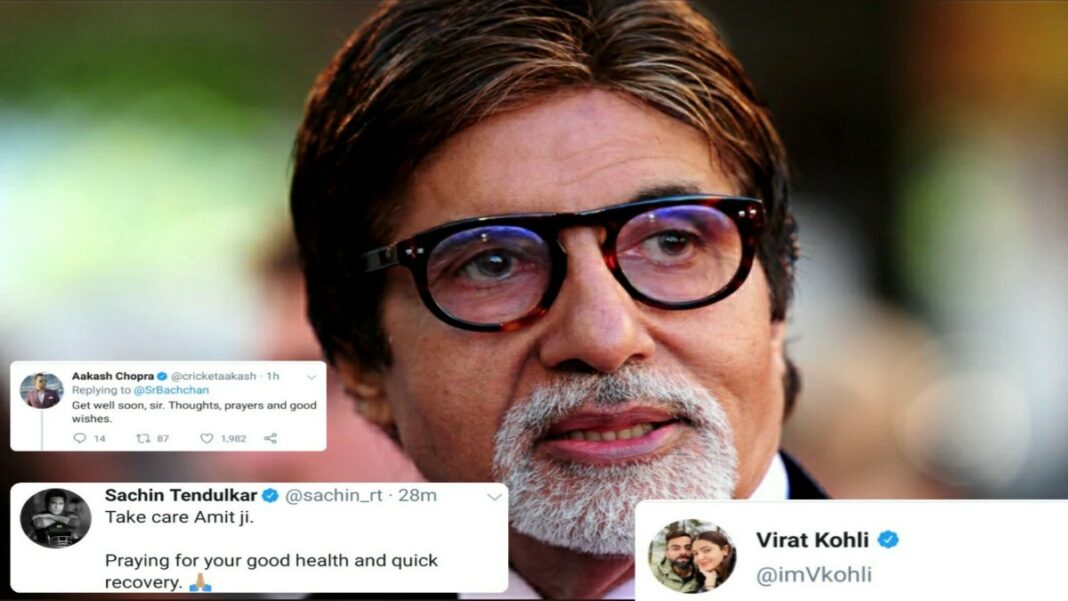 2020 has brought everything we can never imagine, with many legends dying, commiting suicide, locust attack and millions falling in prey of COVID-19, surely there is nothing that can be worse.
Now, with the greatest of all time, the 'BIG B' of Indian cinema, Amitabh Bachchan announced that he is tested Positive for coronavirus. This news has left millions shocked and everyone is praying for his speedy recovery.
Amitabh Bachchan, today announced tested positive for COVID-19 and has been shifted to hospital, the legend confirmed the news in his Twitter post, and also mentioned that his family and staff have undergone tests and are waiting for the results.
Amit sir, as usual proved to be a responsible citizen as he didn't forget to request all those who came in his touch in days to get tested. Soon after him, Abhishek Bachchan also tested positive for COVID19.
As soon as the news popped out, sports fraternity wished him to get well soon and hoped for his speedy recovery, some tweets were…
"Wishing for you speedy recovery sir," Irfan Pathan tweeted.
"Get well soon sir," tweeted Harbhajan.
Other players like Suresh Raina, Aakash Chopra, Ramesh Powar and many more wished BIG B well.
There has been no update on rest of the family members report but we wish they all tests negative and a super soon recovery for Amit ji and Abhishek Bachchan.