Iranian climber Elnaz Rekabi has her focus on being the world's best climber but unfortunately her country seems to be there to pull her down. Elnaz competed in the finals of the International Federation of Sport Climbing's Asia Championship without wearing a HIJAB, which, as per her country guidelines, is mandatory.
Emily Schrader tweeted after the threat Elnaz had to face even after performing for her country, "Iranian climber Elnaz Rekabi has been put under house arrest and her mobile phone has been confiscated. Additionally, she's been reportedly threatened that her family's property worth $350,000 will be confiscated if she speaks out."
An American stand-up comedian, Chelsea Hart also tweeted a video telling the World that the only reason behind Elnaz Rekabi being alive was because she went viral, "I'd really love it if mainstream media could stop publishing the words of this regime as if we don't all *ABSOLUTELY* know they're killing people en masse."
Also Read: WATCH: Russell Westbrook makes a grown man go from 'You s*ck a**' to 'We need you' in the blink of an eye
Elnaz Rekabi gets a HERO's welcome as she returns to IRAN, fans gather to receive her at 5 p.m.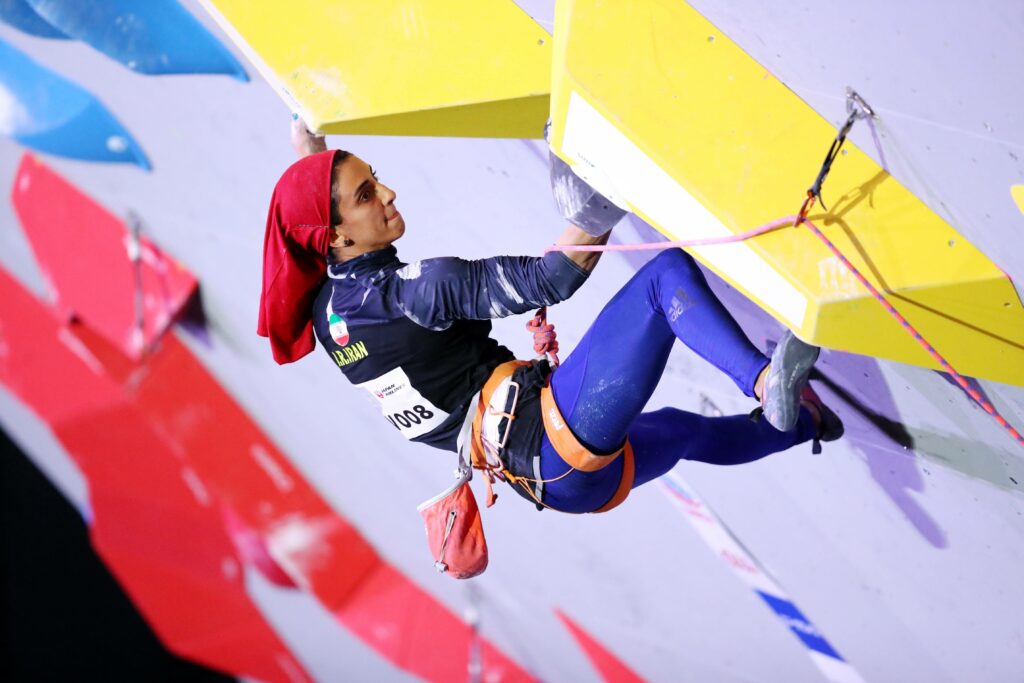 The welcome received by Elnaz Rekabi was not an ordinary one, the cheering protestors comprehended women who were not wearing HIJABs (head covering). "I sincerely thank all those who came to the airport for welcoming me, I love you," said Elnaz in her first interaction with media.
Rekabi even cited that she had returned in "full health" and apologised to "the people of Iran for the turbulence and worry that I created", her head covered by a baseball cap and a hood as she spoke.
"The struggle that I had with wearing my shoes and preparing my gear made me forget about the proper hijab that I should have had, and I went to the wall and ascended," Elnaz Rekabi added.
Also Read: "Oh I still have your girlfriend look" Tyler Herro disrespects former teammate Precious Achuiwa with too small gesture
Also Read: "He wants out" Joel Embiid gives up on 76ers even after Spurs dominate with 17-4 run in latest showdown