Simone Biles– The World Artistic Gymnastics Championships are all set to get on track from 29th October to 6th November in Liverpool, The US Women's Gymnastic team have entered for the first time without iconic gold-medalist Simone Biles. Other than Simone, her successor Suni Lee, the Olympic all-around champion in Tokyo, is also not a part of the team list.
The US Women's Gymnastics team includes, Skye Blakely, Jade Carey, Jordan Chiles, Shilese Jones, and Leanne Wong. The team is favored to return victorious for the sixth consecutive time dating to 2011.
"The beauty of this women's team is that they might not have a Simone that is in a different stratosphere from the world, but they've got a high floor," said NBC Sports' John Roethlisberger, a three-time Olympian.
"Certainly, they don't have this aura of invincibility," Roethlisberger added. "But I think they maybe have a little bit of a, I don't want to say chip on their shoulder, because I don't know if they think about it that in-depth. But, 'Hey, we're still the best, and we're going to show you.'"
Also Read: "MMA Chaos" Fans react to John Lineker suffering a vicious groin strike that shattered his cup at ONE 162
Iconic Olympian Simone Biles urges fans to not dress as Jeffrey Dahmer ahead of Halloween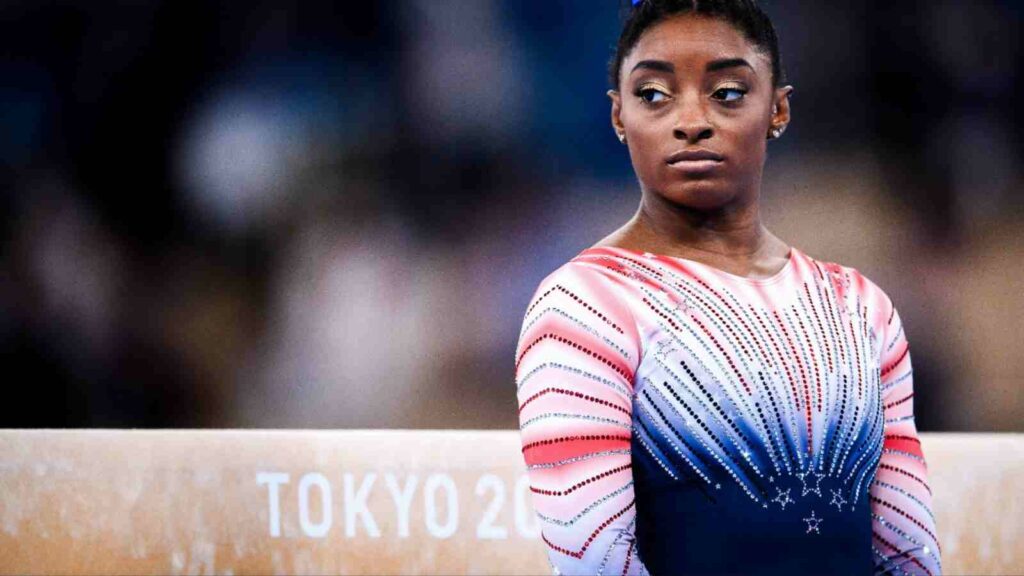 Following the release of Netflix's true crime drama "Dahmer – Monster: The Jeffrey Dahmer Story" last month, plenty were inspired to wear costumes inspired by the events talking place between 1978 and 1991. Simone Biles asked her fans to not indulge themselves in such urges as the man killed 17 men and boys, most of which were gay and people of color.
"Im just gon go head and say it, put the jeffrey dahmer costumes back in the closet," the star gymnast Simone Biles wrote on twitter. "We ain't having it!!!!!!"
Dahmer was killed by a fellow inmate at the Columbia Correctional Institution. The Milwaukee Cannibal was a serial killer and a sex offender who was sentenced to life imprisonment without the possibility of parole on the charges of first-degree murder, disorderly conduct, second degree sexual assault and enticing a child for immoral purposes.
Also Read: "LeBron is disengaged garbage" Skip Bayless makes his wildest claim against LeBron James after Lakers quit against Nuggets
Also Read: The Rock proves to be a lucky charm for female superstars who are on their way to make their WWE debut