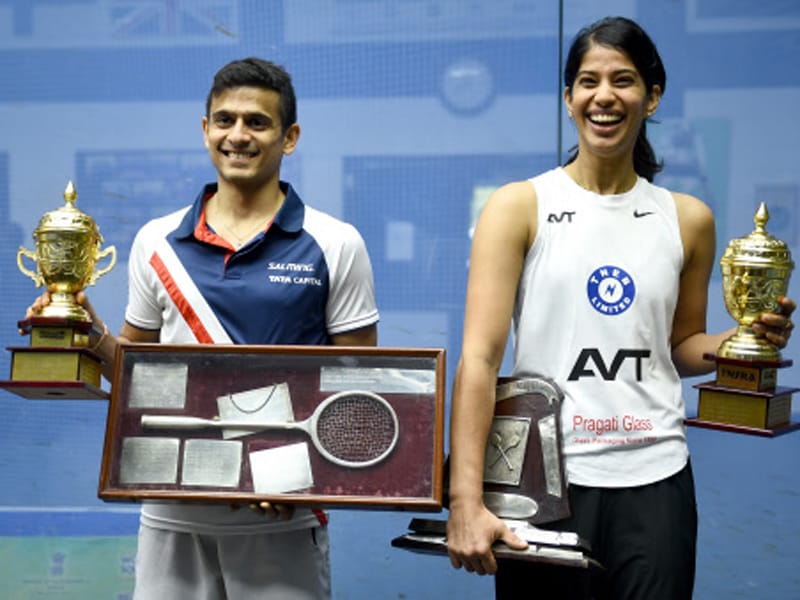 India's squash aces Saurav Ghosal and Joshna Chinappa has won their 13th and 18th title respectively at the 77th senior National Championship in Chennai.
Saurav Ghosal has won his 13th National title on 15 February in Chennai. He won the final against Abhishek Pradhan by 11-6, 11-5, 11-6. He won the title without dropping a single game throughout.
"Happy, things went my way. A good Session on the court and that heps as I look forward to some tough challenges in pro-circuit ahead," said after his victory.
On his journey to finals, he scored straight set victory over Sandeep Jangra in first round and followed by same result in quarter against Rutvik Rau. In semis to he didn't drop a single game against Abhay Singh and won by 11-9, 11-1, 11-8.
Joshna Chinappa won his title number 18 at the Nationals. She defeated Tanvi Khanna in finals by 8-11, 11-6, 11-4, 11-7. She dropped only one game throughout the tournament. The top seeded controlled the game completely after losing the first game.
She won her first National crown in year 2000 and since then she lost only two matches, both were finals. She broke Bhuvneshwari Kumari record of 16 title by winning title last year in pune.