Champion American sprinter Christian Coleman is set to miss the Tokyo Olympics 2021 after a 2-year ban from athletics. According to an Athletics Integrity Unit (AIU) announcement on Tuesday, Coleman has been handed the ban following anti-doping violations. The World Champion sprinter was provisionally suspended for three 'whereabouts failures' in June.
The World Athletics' Disciplinary Tribunal upon further investigation and deliberations upheld the charge and banned Coleman, who won the men's 100 metres at last year's World Championships in Doha. The AIU found Coleman guilty for missed tests in January and December 2019, as well as for a "filing failure" last April.
The ban is backdated to 14 May 2020, which means Coleman is slated to be banned till 16 May 2022. Coleman, who holds the world record for 60 m sprint, first featured in the 4x100m relay heats in his first Olympic appearance in Rio de Janeiro four years ago. It remains his only appearence in the Olympics till now.
I was more than ready for the test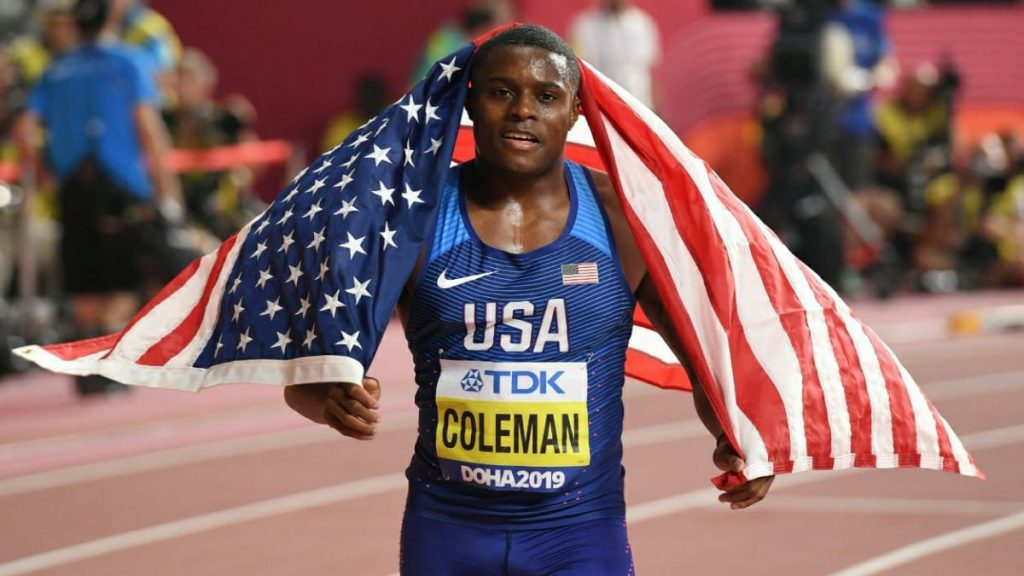 Coleman shares that he was fully prepared for the test and he was not intimated about the test before hand. He adds that the failed attempt report came "out of nowhere." Coleman claims that testers had visited when he was out shopping for Christmas presents nearby and it can be verified by his bank statements and receipts.
"I was more than ready and available for testing and if I had received a phone call I could've taken the drug test and carried on with my night," Coleman said. "I was only made aware of this attempted drug test the next day on December 10th, 2019 by the AIU when I got this failed attempt report out of nowhere."
The AIU report claims that a doorbell next to his door was pressed but no response was recived. The report added that no attempt to contact him over the phone was made by the tester. Coleman questions why this time was different when on every other occasion he was informed over the phone prior to the tester's visit.
"I've been contacted by phone literally every other time I've been tested," Coleman said. "Literally. (I don't know) why this time was different. He even said he couldn't hear the doorbell so why wouldn't you call me?"
While he claims that he has been tested numerous times after the missed test, the fact is inevitable that Coleman will miss the Tokyo Olympics. Coleman posted the best 100m time last year, 9.76sec he ran to win the world title and was favourites for the 100m gold at the Olympics next year.
Also read : Former London marathon winner Daniel Wanjiru banned for four years