Stefano Pioli intends to join forces with Zlatan Ibrahimovic at Milan again next season. Since he has found a home at San Siro, he has predicted Rafael Leao to perform undoubtedly well in the 2020-21 Serie A season.
Pioli told Sky Sport Italia on Ibrahimovic future at San Siro: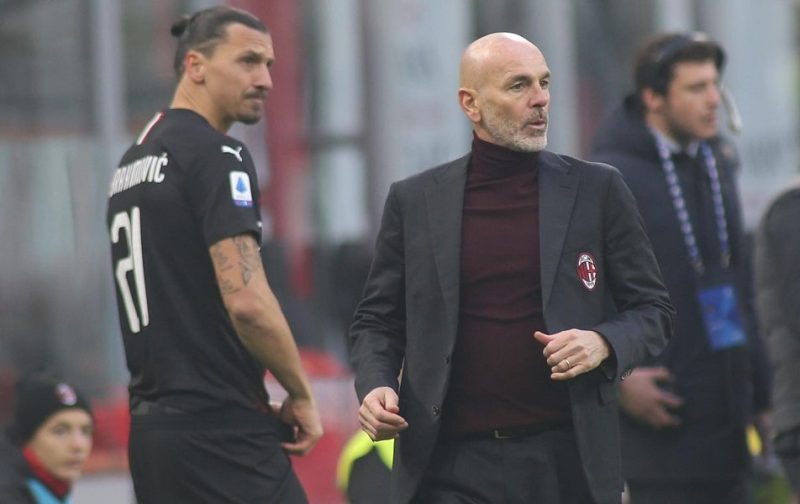 In December last year, Ibrahimović returned to A.C. Milan on a free transfer on a six-month contract until the end of the season. The Swedish International is linked towards an exit, in talks to move to his home, Sweden.
However, Pioli believes his contract extension would allow Zlatan to do the same. His comments came after Milan's 1-1 draw with Atalanta on Friday.
"The contribution he has given to our growth is evident. I hope to work with him again, but there are still many things that must be put on the table." – he said
Also read: Mbappe injury blow for PSG in Coupe De France victory
"There's no doubt about the fact that he is still well and can carry on, but it depends on many different aspects.
"I believe he and the club haven't spoken yet. There was still no certainty as to who the coach would have been, and I believe the talks have not been arranged due to this reason." – the Italian gaffer added.
Stefano Pioli on upcoming talent – Rafael Leão:
The Italian manager believes to work with Leao who signed a five-year contract at A.C. Milan. Pioli feels the 21-year old Portuguese has a huge potential and he can 'explode' in the upcoming season.
"Leao has enormous potential, it's right to have great expectations for him. He's growing – this year will really help him for next season," he added.
"He does much better in training than in the matches, but he will get there. Against Atalanta, he was positive, but he can do more.
"He has the quality to open up games, from the beginning or coming off the bench. Next year, he could explode, or at least be more consistent." – he concluded.
Also read: Jordan Henderson: 'We are looking forward to retain the Premier League title'