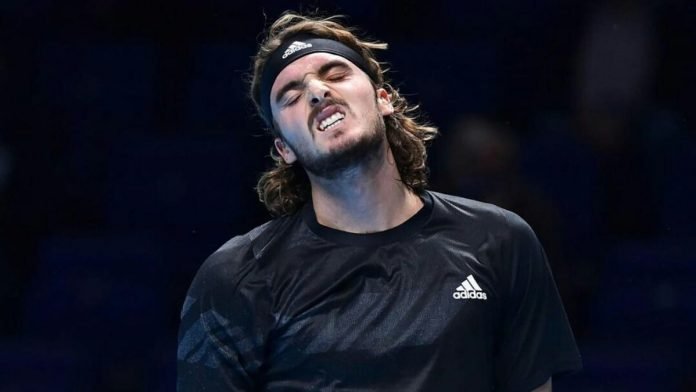 Stefanos Tsitsipas is one of the brightest talents on tennis tour. The Greek world number five, secured one of the biggest wins of his career last week, after he lifted the Monte Carlo Masters. He defeated his NexGen rival, Andrey Rublev in straight sets to lift his Masters title.
The 22 year old has reached three Grandslam semifinals, and is tipped by many to win several majors. In a recent interview with Marca, Tsitsipas revealed details about his hard times last year. The Greek stated that the mandatory isolation required for competing in events, had put him in a bad space. Last year, sportsperson had to move from one bubble to another, which took a huge toll on their mental health.
"It is difficult, but not only for me but for everyone. I have had moments of despair, of darkness. There are places where you are where you despair more than others because there is no sun, they are cold … I know the word depressive sounds very strong, but they make you feel that way," revealed Tsitsipas.
Stefanos Tsitsipas talks about the impact of breathing on his game
Stefanos Tsitsipas further revealed that he had focused on his breathing, which has helped him immensely in the past few months. The Greek cited physical and mental benefits, when one becomes aware of his breathing.
"Training the breath has become part of my routines. It has allowed me to get to know myself a little more. It helps me feel better both physically and mentally," said the Greek.
Tsitsipas revealed the things he missed out on due to the covid-19 restrictions. The Greek stated that he missed going to tourist places, and enjoying the freedom while competing at tournaments.
"I like to know the cities where I am. I remember that two years ago we visited with my family all the tourist spots in Barcelona," he revealed.
"I miss walking down the street, seeing people, feeling the freedom that you can do whatever you want. Except, of course, for killing, because then they put you in jail. I miss catching a plane without having to pass health checks, PCR tests, visas, a lot of complications to travel," said the Greek.
Also Read: Find Out: Daniil Medvedev reveals the amount of money, professional players spend on their coaches