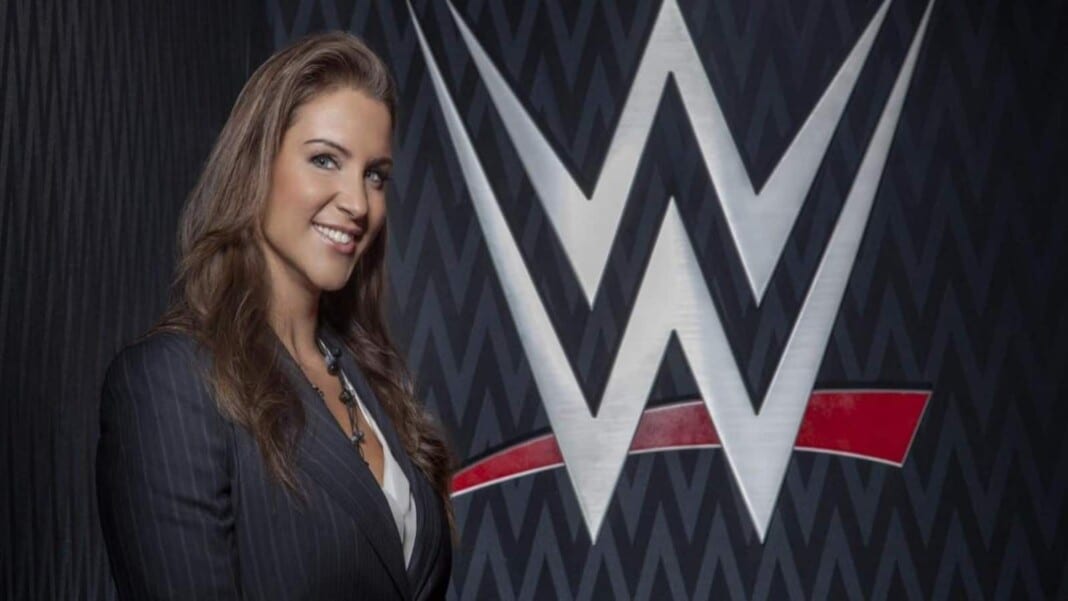 WWE has been missing its fans for the past 15 months and we all are of the same opinion that the sport is not the same without the live crowds and their reactions. Though Wrestlemania 37 followed by the Super Bowl were both hosted allowing a limited crowd, a full-packed arena brings forward a different vibe to the thrilling sport. But now, much to the joy of the fans, WWE's chief brand officer, Stephanie McMahon has voiced her excitement about the returning fans.
The WWE shows in July will also see the presence of the fans, but the organization is set to welcome back the crowd in full capacity in a major way at Summerslam in August at Allegiant Stadium in Las Vegas. This is the first Summerslam that will be hosted in an NFL stadium and this could not have been better for all the viewers. Stephanie seemed absolutely eager to welcome the fans, who have been a major part of the organization's success over the years, back to the arenas.
Stephanie McMahon talks about the fans, Summerslam and the emotions attached to it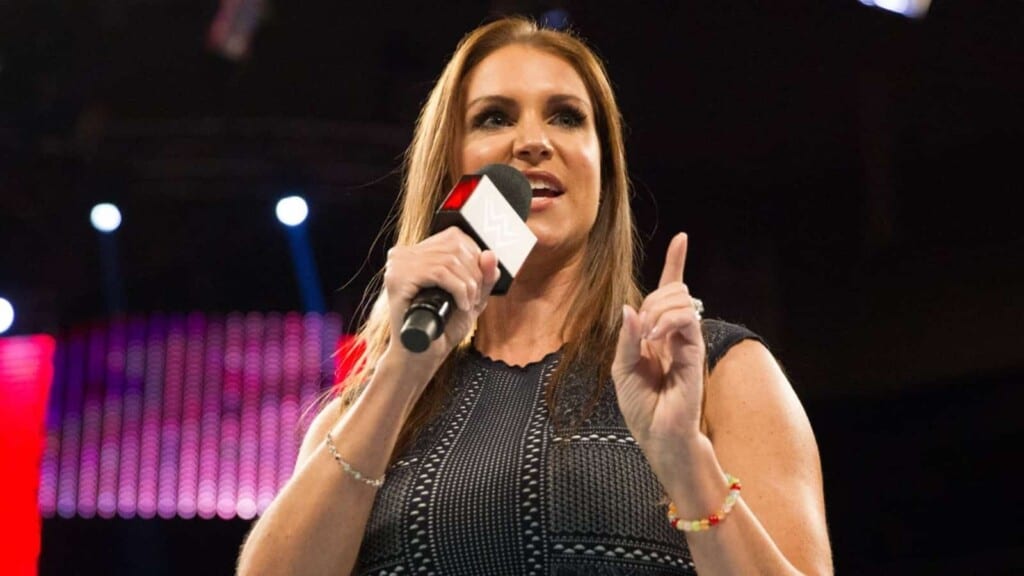 Stephanie confirmed that Summerslam would be a historic event, more so because of the fans, in full capacity, would be watching a PPV after long. The Game's wife also revealed the new tagline of the sport which underlines the organisation's special relation with the audience.
"Without our fans, we don't have a product. We are so excited to return to our fans in July, and then again in August for SummerSlam. Our new tagline is 'Then. Now. Forever. Together.' That word together means everything. This is something we're going to feel, sharing this passion while we're back together."
The Chief Brand Officer of WWE also pointed out that there were changes in her role during the pandemic as the events did not go according to previous plans or schedules.
"From a business standpoint, our international expansion plans had to be put on hold. One of our focuses for growth is recreating what has been so successful in the United States and growing it internationally. Those plans were put on hold and we had to pivot. There were a lot of different adjustments. In terms of driving revenue from the sales and sponsorship perspective, we had to get very creative."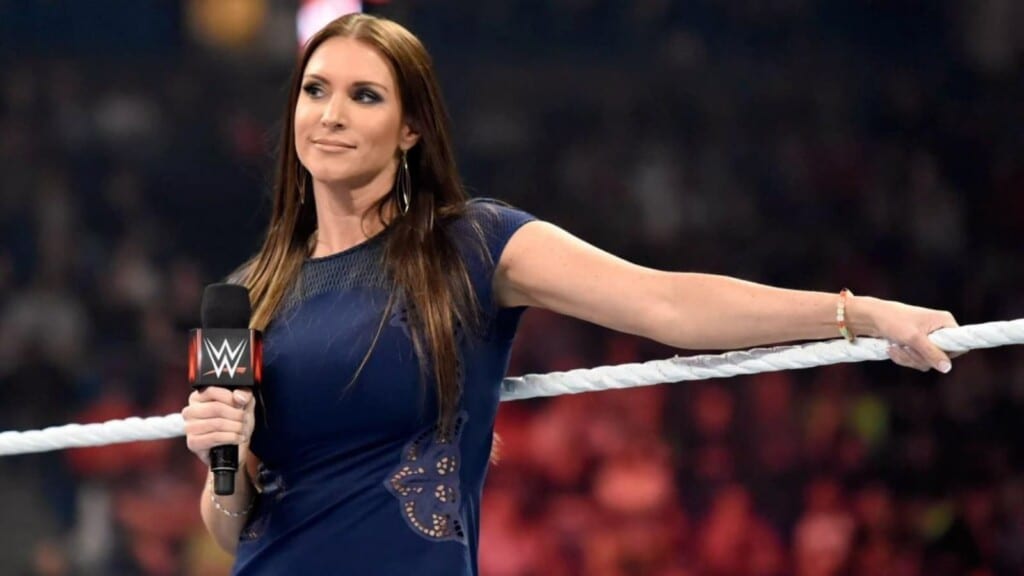 Stephanie highlighted the fact that WWE's weekly television programming has been influencal to its success during the pandemic. The show kept on airing and most of them were broadcast live. That nonstop production helped convince sponsors that there was more reward than risk when investing with WWE.
"We found that our sponsors and partners wanted to stay with us. We're on the air every week, and they knew they could rely on us. It was also important to invest in the ThunderDome. That was helpful for everyone, bringing in virtual fans with [virtual production/fan experience company] The Famous Group, connecting with fans all around the globe. It was a unique challenge, and I love a challenge, especially when something seems insurmountable. Our entire WWE team made us succeed during this pandemic. It's a creative company, and we took pride in finding new ways to succeed as a group."
Vince's daughter, who had herself wrestled at WWE's summer showcase, Summerslam, also spoke about the importance of the marquee event.
"SummerSlam is special. It's the first time we're going to an NFL stadium [for SummerSlam], and it's only the second time we've ever been in a stadium. It's about bringing people together and celebrating these huge moments. This will be our biggest pay-per-view with full capacity [since Elimination Chamber in March 2020], and we can't wait to show off our surprises, too."
Stephanie had traveled as a teenager to Wembley Stadium in 1992, which was the last time WWE held a stadium show for its summer showcase.
"I had the opportunity to sit in the crowd, and I remember how big it was and how passionate it was. I remember it was raining, and I remember how the rain stopped as soon as the first match started. I also remember how over the British Bulldog was with the crowd. It was a beautiful ride of emotions, a spectacle, and I loved being there."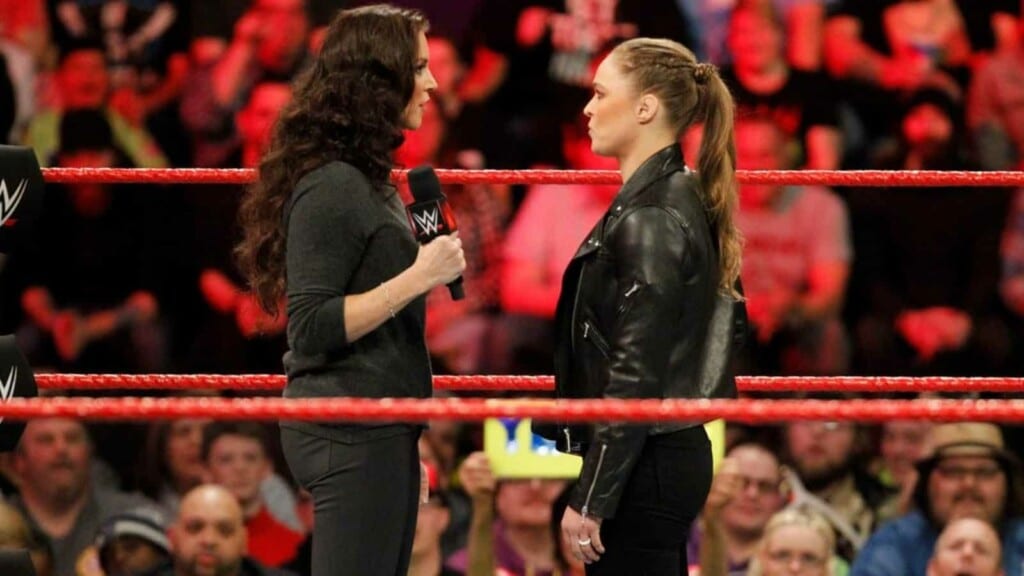 WWE will be holding tryouts in search of its next collection of superstars during the Summerslam week. While McMahon is not part of the initial team that will train and coach the tryouts, her expertise and insights which would help the budding stars get an idea of how to reach a certain level, is second to none.
"For me, I look for that connection, that charisma. When it comes to that x-factor, you either feel it from someone or you don't. They can be unpolished or show a lot of proclivity toward being able to do it, but if they don't have that 'it factor,' or can't connect with the audience, they won't be able to make it to the top."
McMahon signed off voicing her expectations from the crowd and how she looks at it from an organiser's point of view.
"This is more than welcome back; it's welcome home. People from all over the world are coming back together, and I can't wait to feel their energy, and hear the loud cheers and boos, and be overwhelmed by that shock and awe. I can't wait to have everybody back and overdeliver on expectations."
Also read: Stephanie McMahon wants these 5 former WWE Superstars back in the company