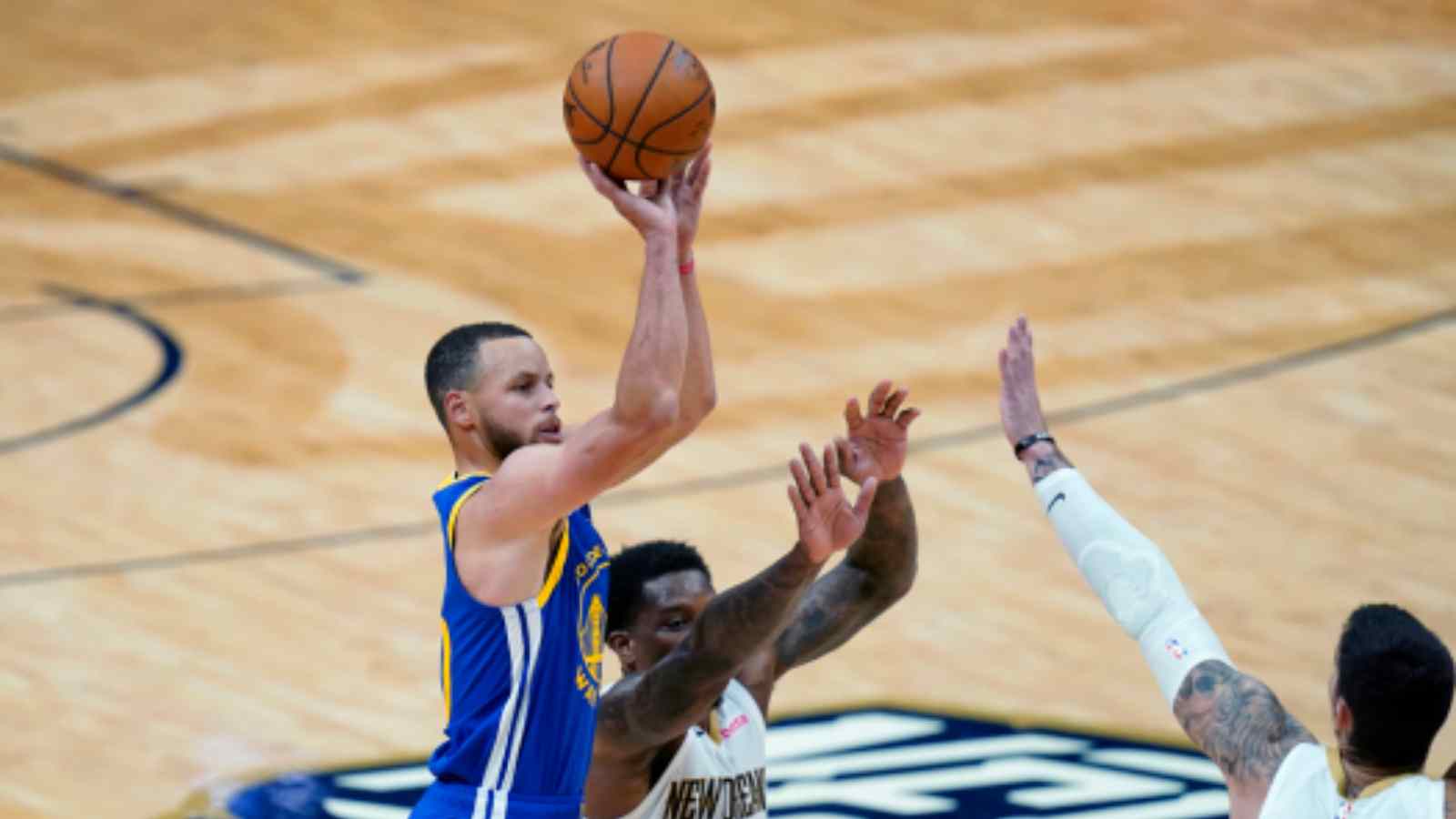 The Golden State Warriors are having a pretty dull season so far. After falling out hugely to Stephen Curry's injury, the team has bounced back into the game. Once again it is Stephen Curry who has rose to occasion and delivered a much needed win for the franchise. Their latest win over the New Orleans Pelicans has shut down a lot of criticism coming through. This crucial win was not only to solidify the Golden State's position for the play-in tournament but to get the team going as well. The MVP level performance from Stephen Curry has edged the Dubs past their recent nightmare as Juan Toscano-Anderson gave a sloid statement with respect to Stephen Curry.
The Warriors were up against the Pelicans earlier today. It was really exciting to watch the match-up between Draymond Green and Stephen Curry going against Zion Williamson and Brandon Ingram. Steph finished with 41-points and 8 assist. He shot 14 of 26 from the field averaging more than 50%. This impressive 15-point victory was also accompanied by Draymond Green's 29th career triple double. Day went for 10 points, 15 assists and 13 rebounds in the night against huge Zion Williamson. Other than dub' s offensive dominance, Zion faced a tough defense. He could manage to score 32 points while primary shooter Ingram was contained at 19 points. It was a much awaited night for the warriors and Stephen Curry emerged as a hero once again.
Can Stephen Curry get the team to playoffs?
As the past seasons nears, the 7th, 8th, 9th and the 10th seeded teams will face each other for solidifying their berth for playoffs. The way Stephen Curry has carried the team, it is inspirational. Recently teammate Juan Toscano-Anderson revealed, "if you get in a street fight and you have Mike Tyson on your side, how you going to feel? That's the best analogy I can give you… If I get into a pickle, I'm looking for him. He's gonna make something happen… I know how but to fight. But if I have Mike Tyson on my side, I'm going to have all the confidence in the world… If you got (Curry) on your team, I feel like you're a competitor if everybody else comes and does their job."
The Golden State Warriors are now 8th in the Western Conference. Currently holding a 33-32 record, the team will aim to land up in the top 6 with their last games remaining. When Stephen Curry gets going, no defense can guard him. Fans will hope Stephen Curry continues his performance and gets the team going.
Also Read: Arctos Sports Partner acquire 5% stake in the Golden State Warriors; approved by NBA