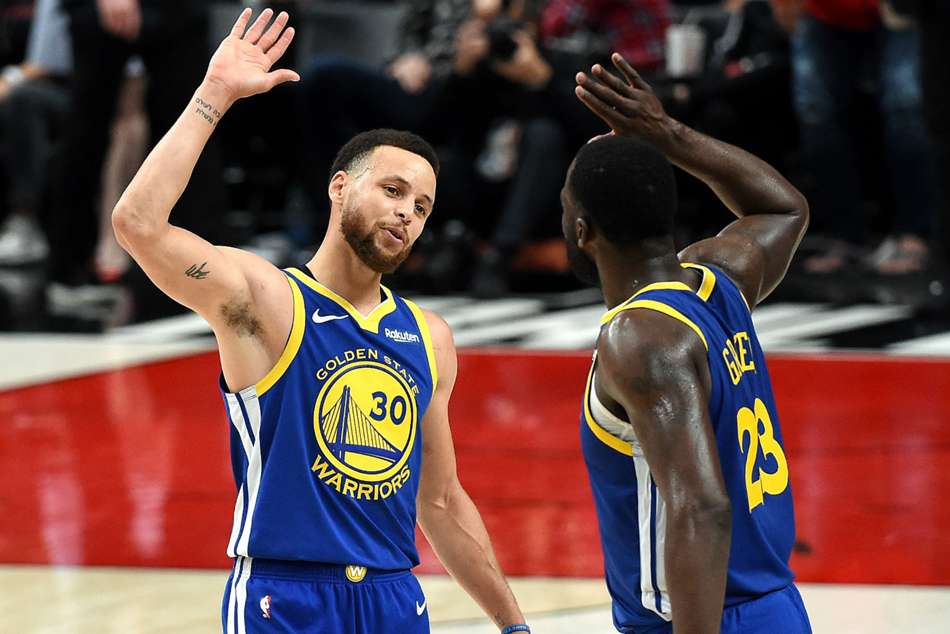 As Stephen Curry registered his 200th 30-point game of his career, he ensured it was going to be a big one. He knocked game-high 42 points to lead Golden State Warriors in hammering down Oklahoma City thunder 147-109. However, it wasn't only Curry who was dazzling on the floor, even Draymond Green scored his 27th triple-double of his career by knocking 12 points, 16 assists and 10 rebounds.
Jordan Poole came off the bench to score next-best 17 points for the Warriors, Andre Wiggins added 16 whereas Kent Bazemore registered 15 points against his name. It was Stephen Curry's second straight game with at least 10 3-pointers, just the 2nd time he has done that in his career. He posted his eighth consecutive game with at least 30 points despite resting in the 4th quarter.
Golden State Warriors blow Oklahoma City Thunder 147-109 courtesy to Stephen Curry's 42 
Darius Bazley had 22 points and eight rebounds, and Moses Brown added 18 points and 12 rebounds for the home team. The Oklahoma City Thunder have lost eight straight, all by double digits. They continue to play without leading scorer Shai Gilgeous-Alexander, who has been out since late March with plantar fasciitis in his right foot.
Golden State led 36-32 at the end of the first quarter before taking control. The Warriors led by as many as 27 in the second quarter and took a 75-54 advantage into the break. It was the most points the Warriors have scored in a half this season. Golden State made 13 of 25 3-pointers in the first half and shot 55% overall.
The Golden state Warriors led 125-83 after three quarters. Their 50-point third quarter was the highest by any team in any quarter this season. 
Also Read: Khris Middleton takes charge as Milwaukee Bucks breeze past Minnesota Timberwolves…