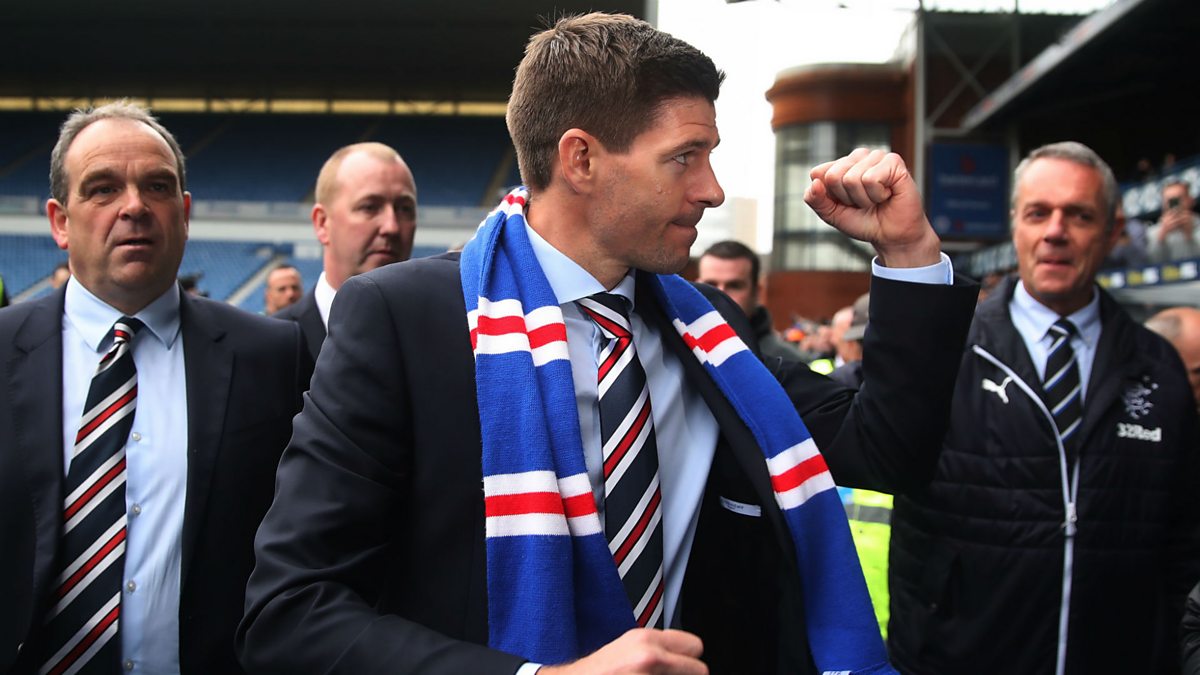 Steven Gerrard has done an absolutely insane job at Rangers as his team is the first team poised to break 10 years of league domination by Celtic. Rangers remain unbeaten both in the league and in the Europa League as the Scottish side prepares for their Round of 16 clash against Belgian club Antwerp. Rangers could very well go the league unbeaten as they just require 7 points from their last 3 games to clinch the title.
Rangers have conceded just 9 goals in 30 games played
Across the season, Steven Gerrard's Rangers have been dominant in all fronts as they've scored 73 goals while only conceding 9. They've opened up a point gap of 18 points and remain as the only unbeaten team in the Scottish Premiership. Steven Gerrard's appointment at Rangers was met with widespread concern, but he quietly and quickly gone about changing the fortunes of the Ibrox side. Celtic had once denied Rangers going on to win 10 titles in a row, and now Steven Gerrard is key to Rangers not winning their own 10 titles in a row. Karma is indeed sweet for some.
Alfredo Morelos and former Liverpool player Ryan Kent have led the charge for Rangers and have contributed to the goals massively. Rangers will be trying to tie the former down to a long term deal as his contract expires in 2023 and also face a lot of competition from other clubs. Right now their focus will be on winning the next 3 matches in front of them to collect 9 points, despite needing only 7 to win. Rangers play Livingston, St. Mirren and Celtic next and fans will be salivating at the chance to clinch the title beating Celtic at their home ground, while also breaking their attempt to win 10 titles in a row.
Truly this kind of story is something that only the most evil geniuses can come up with Steven Gerrard will be relishing at the opportunity for kick starting his managerial career correctly. The road to manager as Liverpool will still take a lot of years, but there will be a point when Jurgen Klopp leaves and Gerrard will take over. For now Steven Gerrard will be enjoying a title win with Rangers now.
Also read: Andrew Robertson or Mohamed Salah should be given the captain's armband in Jordan Henderson's absence