The biggest rematch of the UFC Heavyweight history is going to take place between the champion Stipe Miocic and 'The Predator' Francis Ngannou at UFC 260.
When Ngannou faced Miocic for the first time in 2018 he had all the momentum going into his way stepping inside the cage but Miocic outclassed him and won the fight by the unanimous decision of the judges.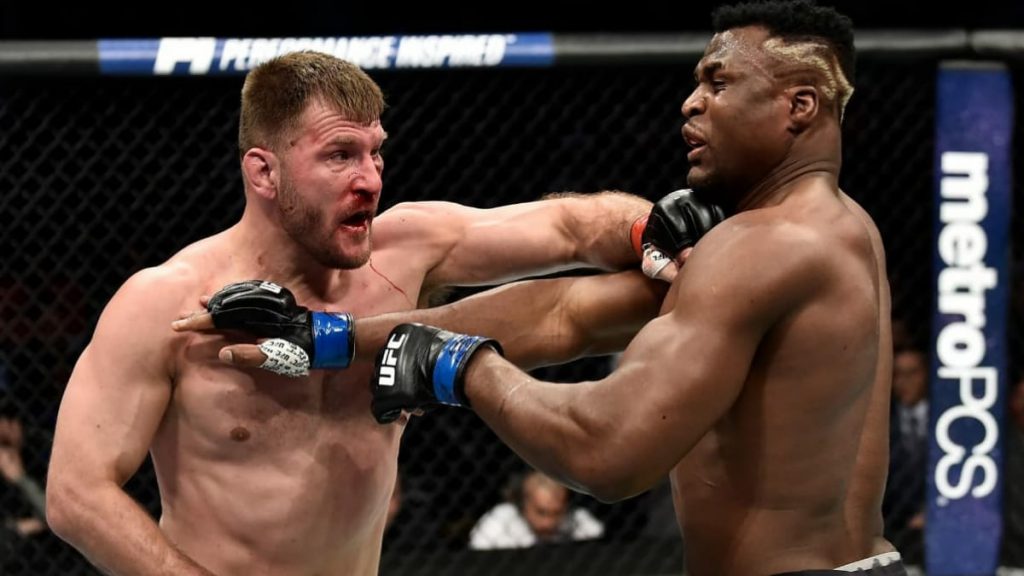 Talking about their first match in the UFC 260 press conference, Francis Ngannou says, "I'm not taking credit off Stipe, he was the better fighter that night, but when I look at that fight, I don't recognize myself,"
"Even the way that I'm fighting, the way that I'm rushing, that guy looked like me, but I don't recognize that style. Also, I did a lot of mistakes leading up to that fight. I wasn't even there myself. I didn't even have emotion in that fight. I don't know."
"I was just there, a lack of emotion. This time things will be different. I had enough time, me and my team we put everything right, and I think it's going to be right."
Francis Ngannou also talked about the difficulties he faced against Miocic the first time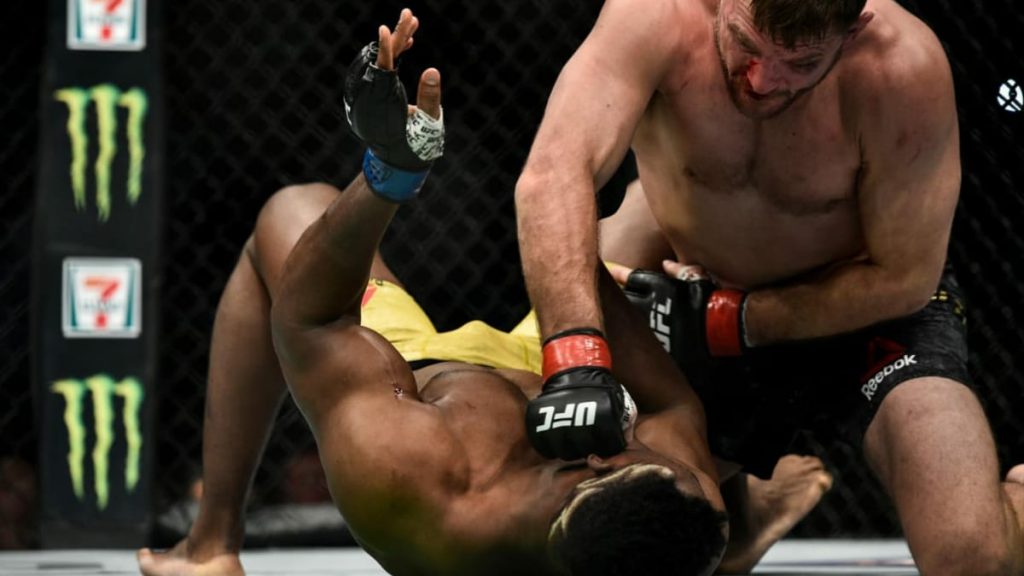 In his last four fights, the ferocious knockout specialist, Francis Ngannou has finished two former UFC champions and two more top contenders while spending less than three total minutes in the cage with them.
Talking about the issues he faced during the first fight, Ngannou added, "There's a difference in all of the aspects, I remember leading up to that fight, I was thinking about how it feels to fight a five-round fight. I had a lot of questions unanswered."
"I didn't have any experience on that. Even if I lost that night, I came back, there was a part of me who wasn't happy but satisfied with the fact that I can do it. If I make it right, I can get there."
"I don't have that concern anymore. I had better preparation this time and I have that experience. I put some good work on my wrestling, jiu-jitsu, even striking so I think skill-wise, I have improved a lot and I still have a lot of places to move in this sport."
"I may be 34 years old, but I believe that I'm very young in this sport and I have a lot of places to grow."
"I always wanted to have this fight for the title against Stipe, Because as you said, he made a point that he's the better fighter and I want to avenge that and prove that I'm the best."
Also Read: Miesha Tate has her eyes on reclaiming the title again after announcing her comeback
Khamzat Chimaev swimming with alligators and sharks for special training leading to his return