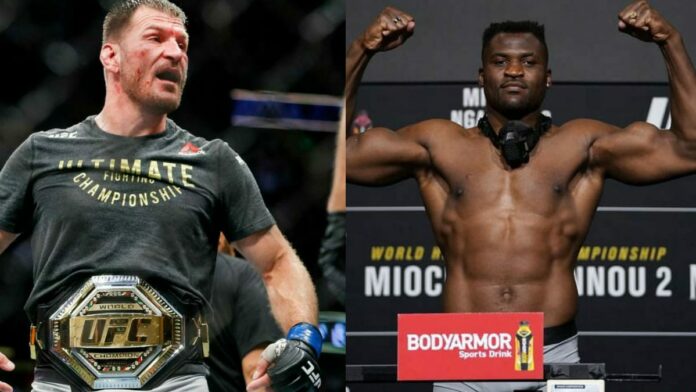 The former UFC Heavyweight fighter Stipe Miocic lost his title in a rematch against Francis Ngannou at UFC 260. Ngannou knocked Miocic out in the second round of the fight and become the new UFC Heavyweight champion.
When Stipe Miocic and Francis Ngannou faced each other for the first time at UFC 220, Miocic won the fight with his successful takedowns. But this time Ngannou successfully defended all the takedowns from Miocic.
In his latest interview at Pat McAfee's show, Stipe Miocic said that he is eying to win his title back in the trilogy fight with Francis Ngannou. Miocic says, "I felt good. I gave him the first round, but I wasn't worried because he's usually stronger in the first round, I felt him gassing a little bit,"
"He was still good, but I was like okay we still have four more rounds to go. Then, I hit him with that right hand and hesitated for a split second and got caught with that hook, what are you going to do, it sucks."
Although, the UFC president Dana White clarified that Derrick Lewis may be facing Francis Ngannou next. Still, Miocic wants to face him once again. He added, "Yeah, I want to get back what's mine,"
Stipe Miocic wants to be bigger in the trilogy fight against Ngannou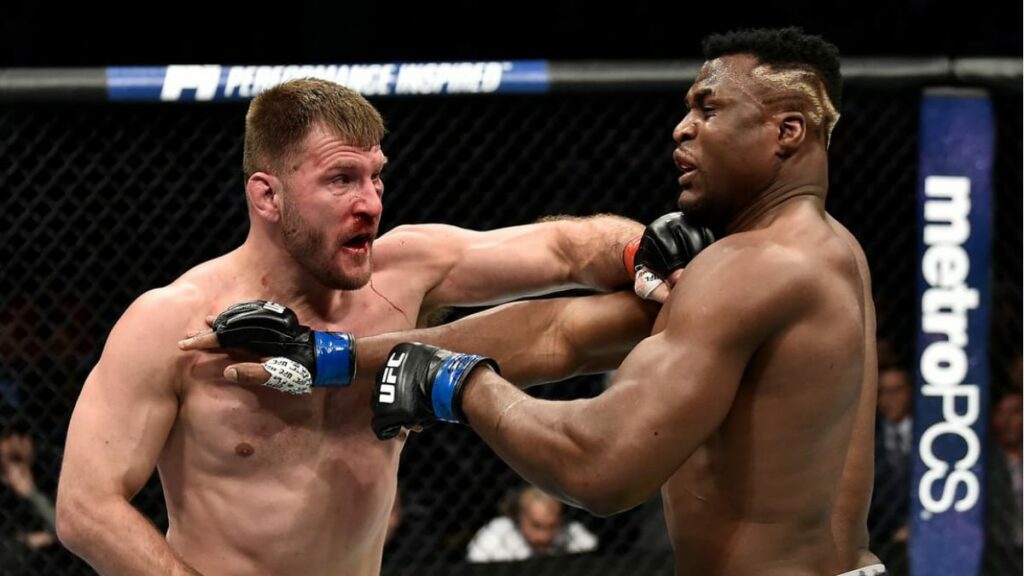 The former champion Stipe Miocic weighed 234 pounds at UFC 260 while Francis Ngannou weighed 263 pounds. The weight difference between both the fighters was clear.
This time Stipe Miocic will look forward to bulking himself for the trilogy. Miocic says, "I'm trying to get to 250. I just made 230 last time not because I tried but because of training. I'm really going to stick to try and add some weight and mass, I felt good, but 20 pounds will help, I will feel a lot stronger. He's a big dude."
So how do you think the trilogy will play out between these both?  
Also Read: "Keep making your money young man, and stay on that side, I ain't no Disney kid," Kamaru Usman shares advice for Jake Paul.
"I think Yan will definitely beat him in the next one," says Cory Sandhagen about a rematch between Petr Yan and Aljamain Sterling.