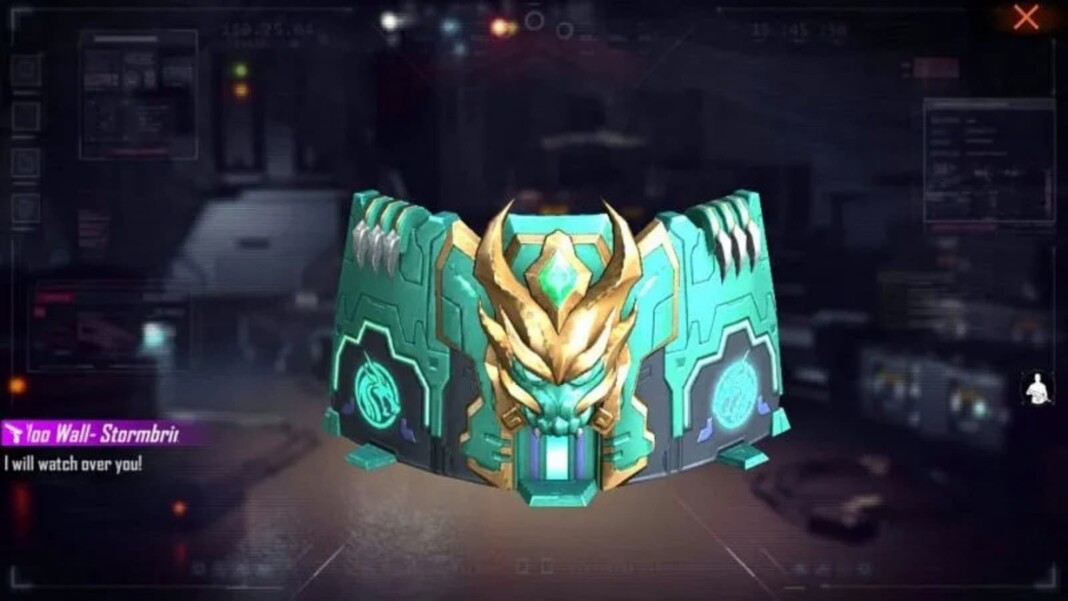 Free Fire has introduced their latest Rampage 3.0 event recently with it they have also introduced bunch of new bundles and skins in the event. The event is still going on and there is a chance you can claim the new Stormbringer gloo wall skin for free in Free Fire.
Top-up events in Free Fire allow players to acquire cool in-game accessories for free. These items usually have to be bought by spending diamonds, but players can get them for free through top-up events. The latest top-event in Free Fire, "TOPUP – AZURE DRAGON," will end on July 3rd. Here in this article we will take a look at how you can claim free Stormbringer gloo wall skin in Free Fire.
Stormbringer Gloo Wall Skin For Free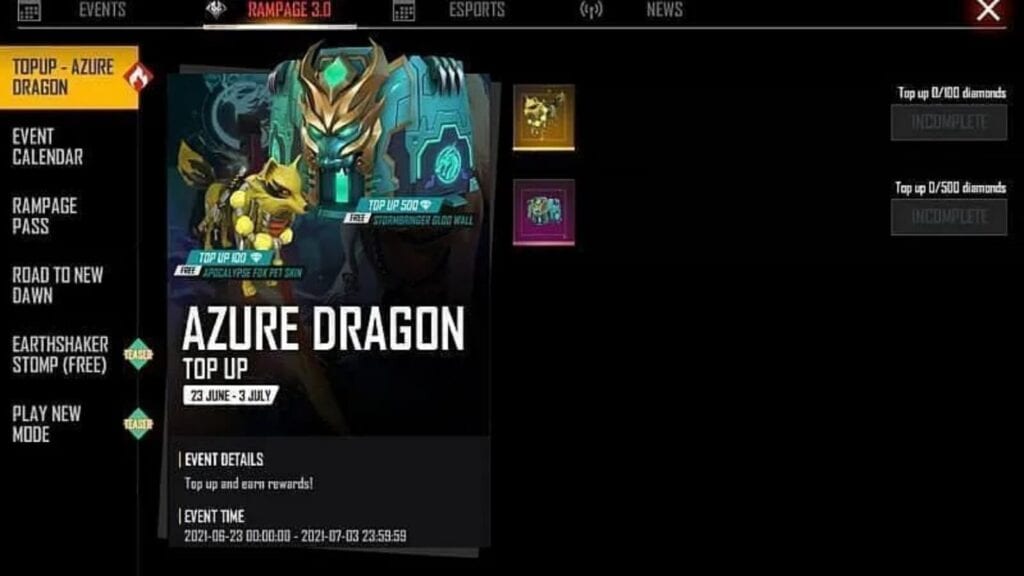 The Event will run from 23rd June 2021 till 3rd July 2021. The rules for this event are simple. Players simply need to top-up diamonds of a particular amount to get the rewards. There are following rewards iin the top-up event:
Top-up 100 Diamonds – Pet Skin: Apocalypse Fox (Legendary)
Top-up 500 diamonds – Gloo Wall: Stormbringer (Epic)
Players need to top-up the diamonds during the event duration to redeem these rewards for free in Free Fire. Players need to follow these steps to get the new gloo wall skin for free:
Step 1: They first have to open Free Fire and click on the Diamond icon.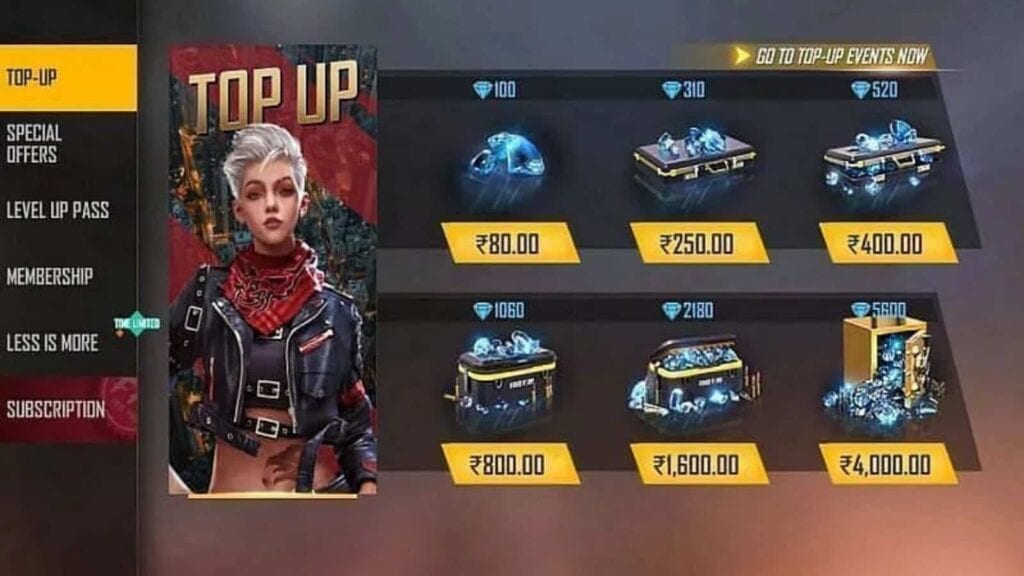 Step 2: A list of top-up options will appear, and they can choose any number of diamonds they want to top up.
To obtain the Apocalypse Fox pet skin, players will have to top-up 100 diamonds.
To obtain the Stormbringer gloo wall skin, they will have to top-up 500 diamonds.
Related – Top 5 Richest Teams In Free Fire
Step 3: After making the purchase, they can head to the Lobby and click on the Calendar icon.
Step 4: Players must go to the Rampage 3.0 section.
Step 5: They should select "TOPUP – AZURE DRAGON."
Step 6: Players are required to then tap on the Claim option beside the rewards to acquire them.
Follow our Instagram handle to participate in huge DJ Aloks Giveaway and to stay updated with every latest news of gaming and eSports scene.
Also Read – Raistar vs OP Vincenzo Who Has Better Stats In Free Fire In June 2021?