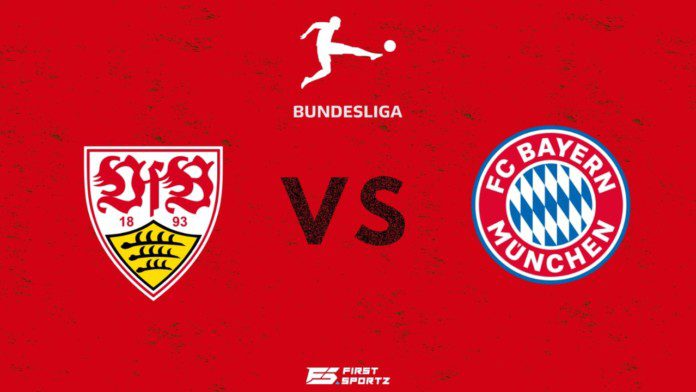 Stuttgart vs Bayern: Stuttgart faces Bayern at the Mercedes-Benz Stadium in Matchday 16 of Bundesliga.
Bayern destroyed Stuttgart by 0-5 at full-time. Gnabry scored a wonderful hat-trick stealing the Lewa show. Lewandowski scored a brace making it 0-5 in the end. Stuttgart started the attack at a good pace in the 2nd half hoping to score but Bayern's counter-attacks were way better.
Let's have a look at the player ratings for Stuttgart vs Bayern Player match:
Stuttgart vs Bayern Player Ratings
Stuttgart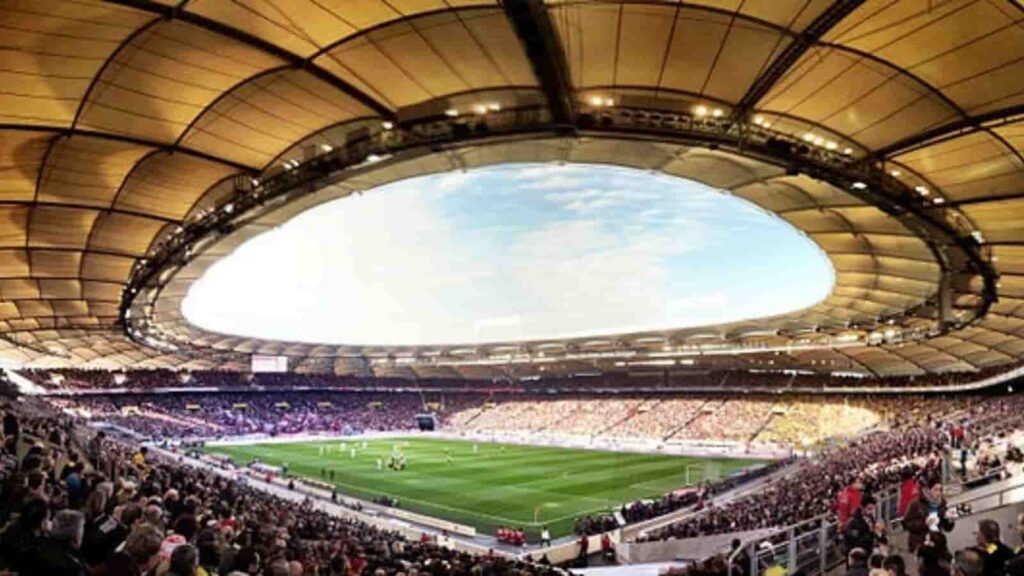 Florian Muller (5.2/10):  The Stuttgart keeper tried to stop the shots with strong gloves but it was nearly impossible to stop Bayern attack. The attackers scored 4 goals past him giving him a terrible night to remember.
Konstantinos Mavropanos (5.7/10): The Stuttgart CB tried moving ahead when some opportunity was created but failed to retreat back. The attackers moved forward easily and he couldn't cover his side of defence well.
Waldemar Anton (5.5/10): Anton failed to enable his role properly as he couldn't cover the attackers properly. The passing rhythm was very well that he couldn't do anything to stop them.
Marc-Oliver Kempf (5.7/10): Kempf also had a poor defensive game. He couldn't do much in the whole game.
Atakan Karazor (5.5/10): He gave a good defensive contribution. But he was been booked up for a poor challenge.
Tanguy Coulibaly (5.6/10):  Coulibaly got engaged well in the first half trying to create some gap in the wing but he was well blocked by Davies. He lost ball possession while moving forward.
Wataru Endo (5.8/10):  The Stuttgart captain dribbled the ball well trying to move ahead but failed to make a contact correctly. He failed to make his way ahead more often and was tackled more often.
Orel Johnson Mangala (5.7/10): Mangala gave a good push from the centre midfield area making his way forward. He was blocked up early in the midfield area and couldn't even move ahead of the defence.
Hiroki Ito (6.5/10): Ito was probably the best performer of Stuttgart making a lone effort in order to head forward. He couldn't do much for his team.
Philipp Forster (6.1/10): Forster contributed well in the attack making a strong run with the ball ahead. He smashed a great shot that hit the crossbar. That was probably his last shot before getting subbed.
Omar Marmoush (5.7/10): he gathered a few shots that were well wide and Neuer could only watch. He couldn't connect the shots well onto the target.
Substitutions:
Silas Mvumpa (5.1/10): he tried some good attacking gathering some attacking momentum. But he could not connect well and lost possession heading forward.
C. Fuhrich (5.5/10): was seen very little on the field and provided the least effort in the game.
W.Faghir (5.7/10):  He didn't provide much of an effort after entering the field. He wasn't seen much into the game.
Alexis Tibidi(5.9/10): Couldn't provide much of an effort as he entered late on the field.
Bayern Munich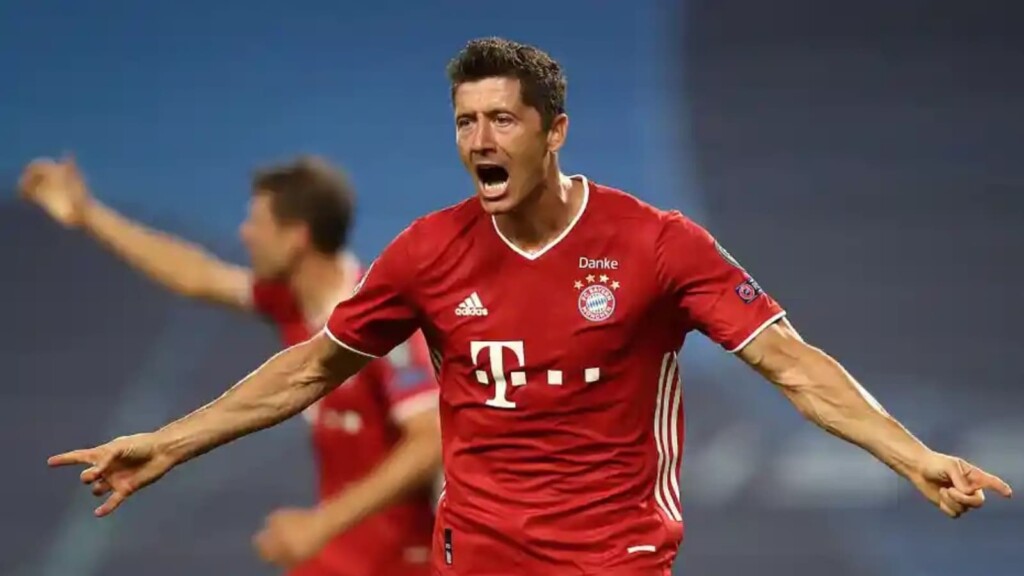 Neuer (7.0/10):  Neuer had to put very little effort into the match with such good Bayern attacking. He only got a few chances to grab the ball.
Alphonso Davies (7.1/10):  Davies had another good game today. He covered the left-wing very well but received a booking for a careless challenge.
Lucas Hernandez (6.6/10):  Hernandez was excellent in the defence making some crucial blocks. He didn't get much to cover as Bayern were strong in the attack.
Niklas Sule (6.7/10): Sule was the strong man present in the defence covering strikers well preventing them from moving forward. He had a positive performance giving full effort in the entire match.
Benjamin Pavard (7.1/10):  Pavard just enjoys heading up to the right-wing and providing essential crosses. Some of the crosses provided by Pavard looked fierce and almost close to being converted into a goal.
Marc Roca (6.9/10): He covered the midfield very well moving ahead with the ball along with every chance he got. He had a good performance today.
Jamal Musiala (6.8/10): The Bayern youth-created some good dribble moving forward which is his speciality. He covered the mid area well giving fewer chances to Bayern defence to make an effort.
Thomas Muller (7.3/10):  Muller covered the centre of the midfield well alongside Sane and Gnabry. He also contributed with an assist of the 2nd goal of the game scored by Gnabry.
Kingsley Coman (5.8/10): Coman looked up troubled in the early stages of the game pulling up a hamstring and he headed back to the bench within just 26 minutes. What a sad moment for him and the Bayern team as they face another injury.
Serge Gnabry (10/10): Gnabry was definitely the star of the match as he scored a wonderful 'hattrick playing a key part in today's win. His game gets improved with every game and he is such a fun player to watch.
Robert Lewandowski (10/10): The key player of Bayern scored a beautiful brace getting into a late form in the 2nd half of the game. He could not score a hattrick though.
Substitutions:
 Leroy Sane (7.5/10): Sane was straight into on-go mode after entering the ground. He contributed an assist to the very first goal of Bayern.
Kouassi(5.7/10) He didn't manage to put much of an effort after entering the field. He got very few chances to cover the defence as Bayern were in a full attack mode.
M.Tillman (6.0/10):  He gathered some passing rhythm but didn't get much ball possession.
O.Richards (5.7/10):  didn't provide much of an effort after entering the field. He wasn't seen much into the game.Cuisance (6.5/10):  Cuisance did some good midfield passes even after entering so late into the game.
ALSO READ: https://firstsportz.com/premier-league-lifts-ban-on-owner-related-sponsorship-deals/