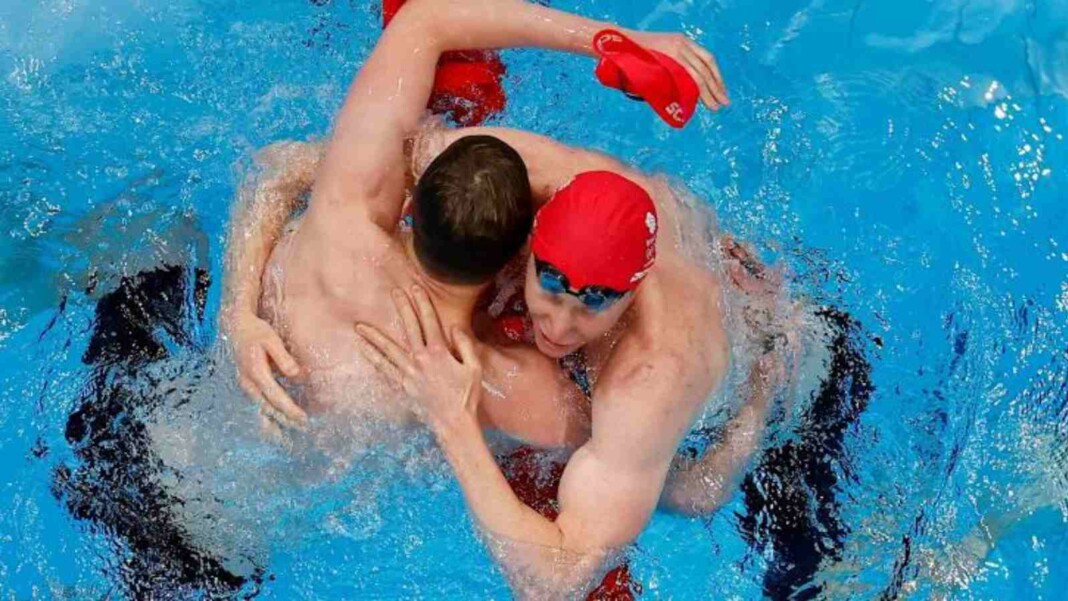 Swimming at Tokyo Olympics saw the men's 200m freestyle event take place as the first finals of day 5. The field was set strong this year, with Keiran Smith of the USA posing as the toughest competitor to Great Britain's Tom Dean and Duncan Scott.
It was Korea's Sunwoo Whang who was leading at the 50m split, and Tom Dean was right behind him. Duncan Scott was way behind in 6th place, while Brazil's Fernando Scheffer held the fourth spot. Sunwoo went from leading to eventually finishing seventh overall. Scheffer slowly came up the ranks, as he held 2nd place for the next 2 splits. Starting off in lane 8, Scheffer would go on to win the bronze medal in the 200m freestyle with a time of 1:44.66s.
GB's Duncan Scott was the biggest surprise of the race as he was in 6th place for the first two splits. He slowly made his way up the ranks, coming 4th in the third split. A valiant effort in the last 50m pushed him up two more places, and he would go on to finish in second place, taking home the silver medal with 1:44.26s.
Great Britain's other swimmer Dean Tom who stole the show however, holding a steady pace throughout the race. While he was in third place after the last split, he was fast enough in the last 50m to make up time, finishing in first place and clinching the gold medal with 1:44.22s. This is the first time a Brit has won a gold medal in freestyle in 113 years, as history was scripted at the Tokyo Olympics.
USA's Keiran Smith missed out on any medal, eventually finishing sixth, despite starting in the second fastest lane.
Swimming at Tokyo Olympics: Tom Dean and Duncan Scott win for Great Britain; Twitter reacts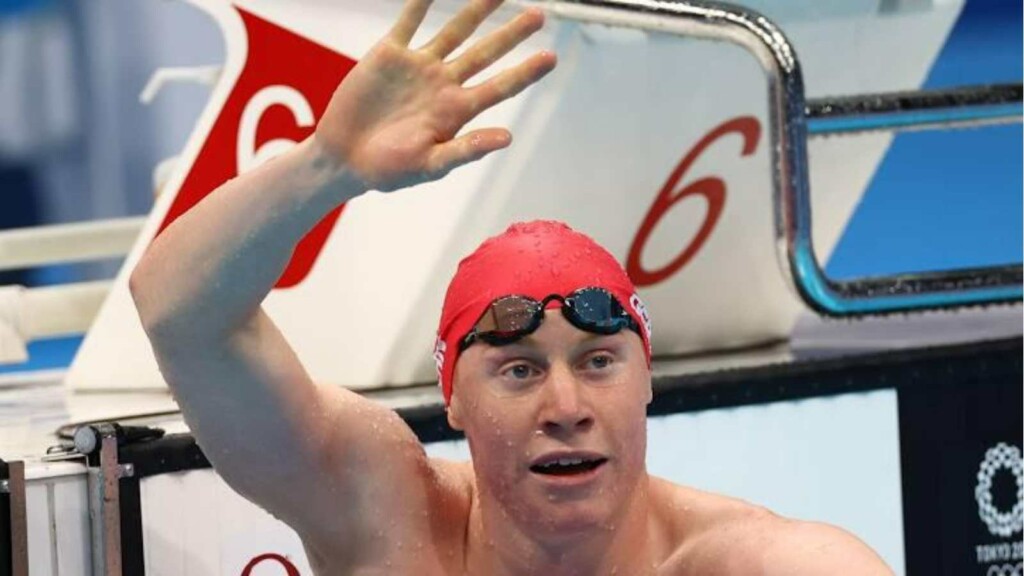 It was an emotional moment for Tom Dean, as he took home the gold medal after a hard fought race.
The International Swimming Federation, FINA, congratulated Scott and Dean on their victory.
Several fellow and former athletes congratulated the GB Duo for taking home the gold and silver medals.
Horse racer and member of British Olympic Association, Annamarie Phelps congratulated the duo.
Many British Pioliticians and journalists extended their appreciation as well.
Also read: Swimming at Tokyo Olympics: Australia Breaks Women's 4x100m Freestyle Relay World Record and Olympic Record